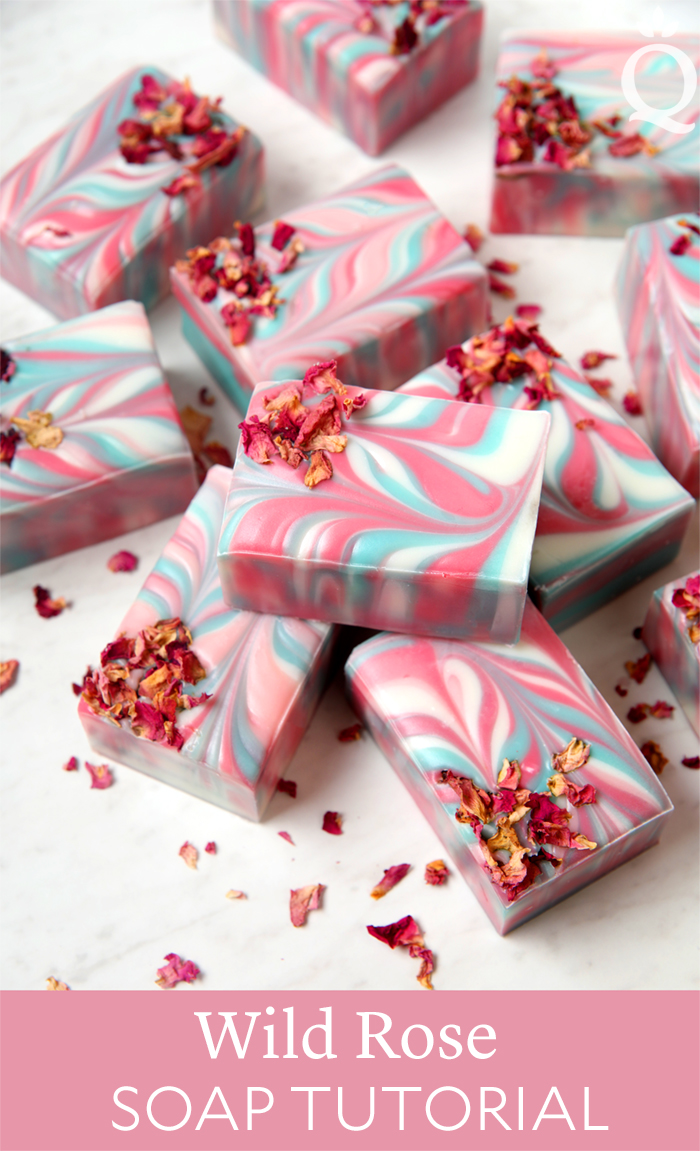 Floral fragrances are notorious for accelerating in cold process soap. This can make it tricky to use them in swirled designs, but it doesn't make it impossible. These bars are scented with Wild Rose Fragrance Oil, which does accelerate. The key to combating the acceleration is working quickly, using plenty of slow-moving oils, and having a good understanding of trace.
The Wild Rose Fragrance Oil is part of our Modern Floral Collection, which includes four new scents, extracts, dried botanicals, and more. Click here to see all the new products.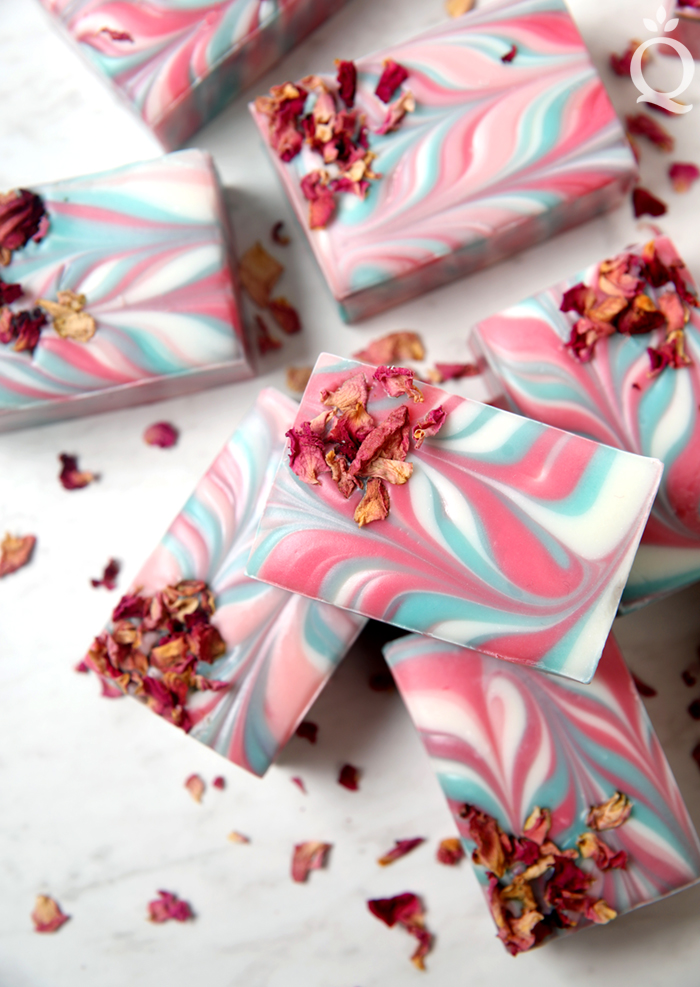 This design requires a thin to medium trace – you need time to pour the soap into the mold and swirl the colors together. Stick blending causes the soap to thicken more quickly, so use it very sparingly in this project. Use a whisk to mix in the colorants and add the fragrance oil right before pouring.
If you've never tried a swirled design like this before, you may want to attempt it with a non-accelerating fragrance oil. Baby's Breath Fragrance Oil or Daisy Chain Fragrance Oil are great options.