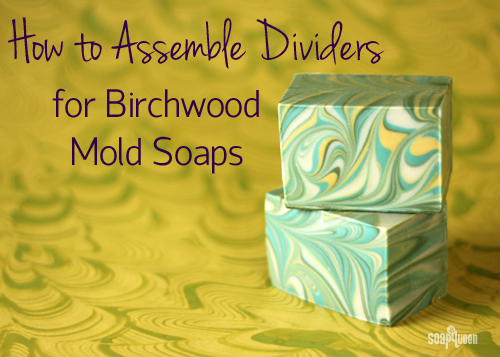 Sturdy and durable, wood molds are a favorite when making cold process soap. Bramble Berry offers a wide range of sizes of Birchwood Molds, including a 9 bar, 18 bar, and 36 bar wood mold. Each mold includes a set of plastic dividers that can be inserted to create consistent sized bars every soaping session.
These dividers are easy to use, but can be a little confusing the first time. This video demonstrates how to assemble the dividers and insert them into the mold. Once you get the hang of the dividers, you may never soap without them again!
Do you have any tips for using these dividers? Please share in the comments below!