Time:
Approximately 6 hours
Yields:
Approximately 8 Small Cube Trays
On a cold and rainy day, there is nothing better than filling your home with a warm scent. Wax tart melts are a fun alternative to candles and require no open flame. Simply melt down wax, add your fragrance and color, and heat the tart on a warmer tray to release the fragrance. They're easy to create and are a great project for beginners.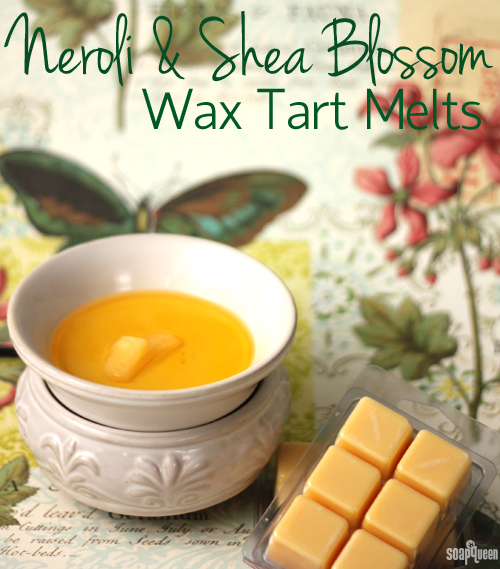 Neroli & Shea Blossom Fragrance Oil is a fantastic blend of bergamot, orange blossom and amber, making it a great choice for a home fragrance. It also blends beautifully with a wide variety of fragrances, including Smoky Patchouli and Vetyver Fragrance Oils. If you'd like more blending ideas for this project, check out this idea sheet!


What You'll Need:
32 oz. Ecosoya Advanced Wax
2 oz. Neroli and Shea Blossom Fragrance Oil
1 Orange Wax Dye Block
10 Small Cubes Mold and Package, Plastic
1 Clean Up Tool

Click here to add everything you need for this project to your Bramble Berry shopping cart!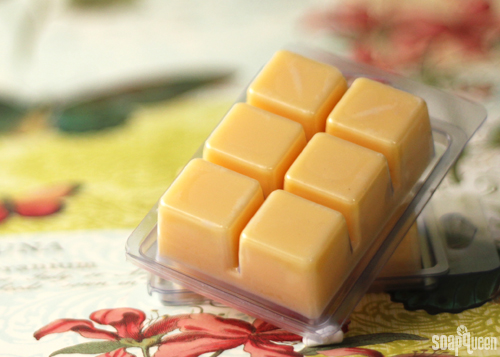 ONE: 
In a heat safe container, measure 32 oz of Ecosoya Advanced Wax. Heat this in 30 second bursts in the microwave until completely liquid.
TWO: Add 2 oz of Neroli and Shea Blossom to the melted wax, and stir gently.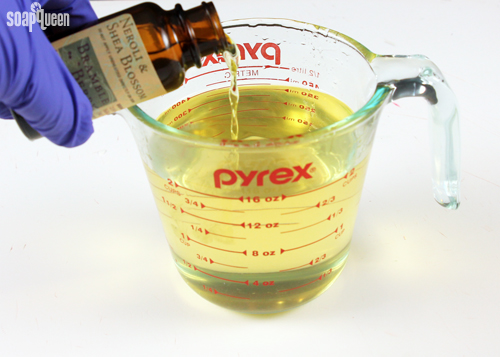 THREE: Now, add your colorant. Using the wide end of the soap clean up tool, scrape off shreds of the orange dye block. We used approximately 1 tsp of shreds to achieve our light orange color, but you can add more.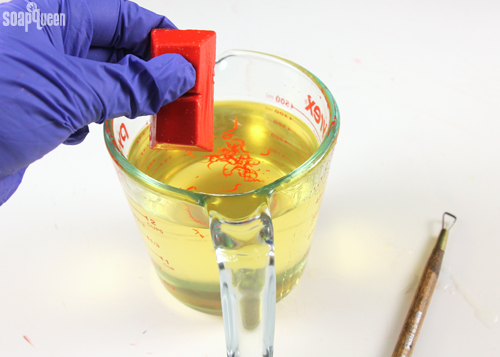 TIP: To check what color the final bars will be, run cold water or an ice cube over a spoon. Quickly dip the cold spoon into wax, and the solidified wax will be a good representation of the color of your final product.
FOUR: Pour the mixture into the small cubes molds, just below the brim. Let the molds set for at least 6 hours, or until fully hard.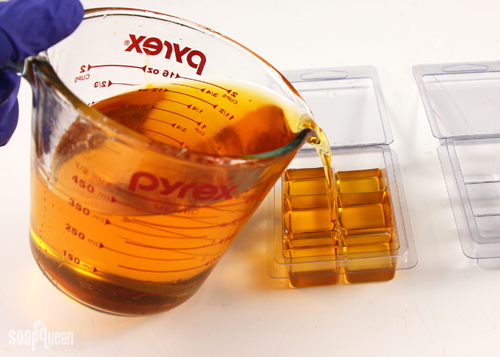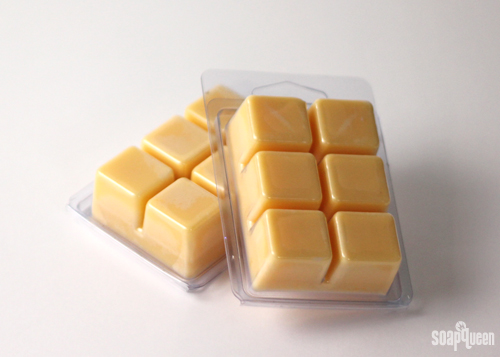 TO USE: Break off a cube of your scented wax, and place it in the warmer tray. Let the fresh scent of a relaxing getaway fill your home.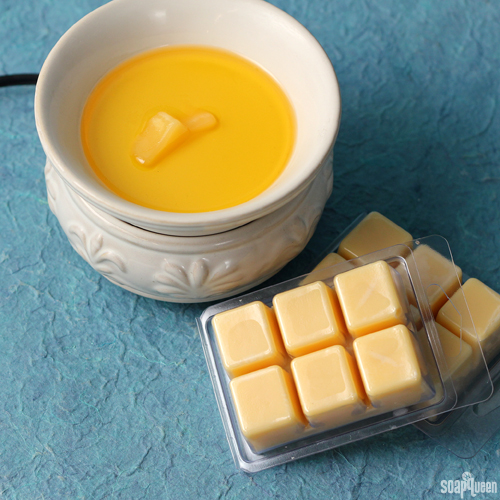 What is your favorite type of fragrance to fill your home with? In addition to Neroli and Shea Blossom Fragrance Oil, I love Chai Tea Cybilla Fragrance Oil used in this Chai Tea Latte Candle project!