My mom has had a special waffle iron and its original instructional and recipe book for more than 20 years. Every year around the holidays, she makes sour cream waffles (yes, sour cream!) and the whole family gathers around for this two-decade-long tradition.
This year, she was all set up to make us her special waffles when disaster struck: the recipe book was missing! We turned the house upside down looking for the booklet. When we found it 30 minutes later, we vowed to never lose the recipe again. So here it is, forever immortalized on the Soap Queen Blog — Vitantonio Sour Cream Waffles! These waffles are super easy to make, and the sour cream keeps them moist and decadent. Delicious!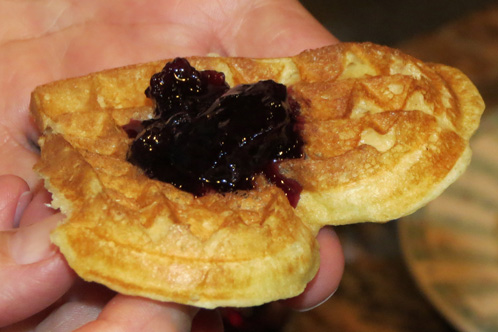 Ingredients:
2 eggs
1 cup sour cream
1/4 cup butter, melted
1 cup buttermilk
1.5 cups flour
1 teaspoon baking powder
1/2 teaspoon salt
3/4 teaspoon baking soda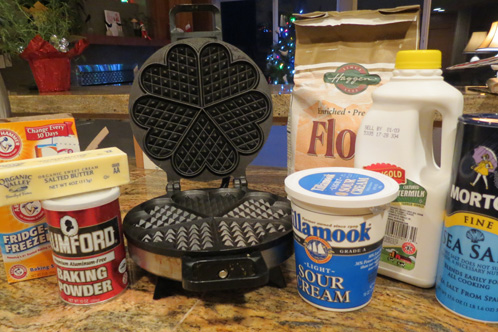 ONE: Combine the eggs, sour cream, butter (cooled) and buttermilk in large bowl and beat with a hand-mixer until smooth. In a separate bowl, combine the flour, baking powder and baking soda.
TWO: Slowly add dry ingredients to the liquid mixture and stir until well blended. Batter will be slightly lumpy, but makes the most delicious waffles!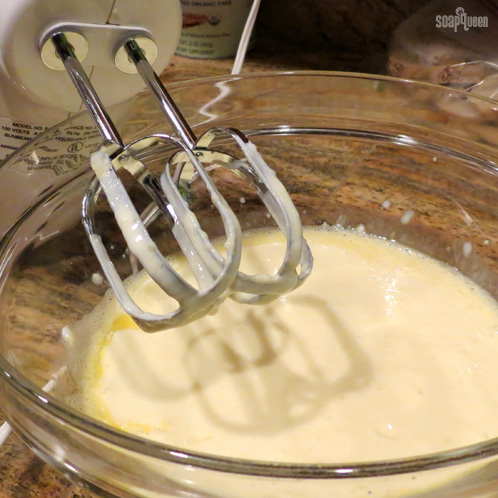 THREE: Put a big dab of the batter in the middle of a warmed, greased waffle iron, and bake until fully cooked.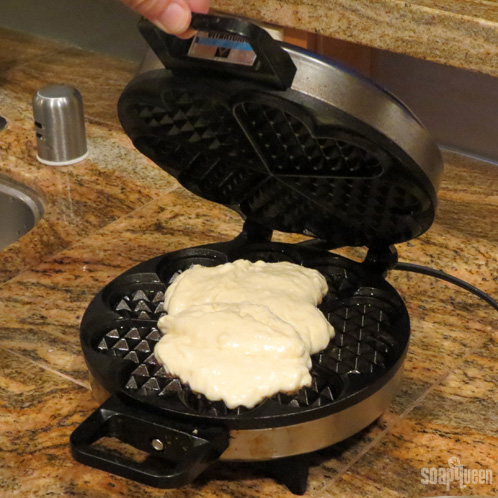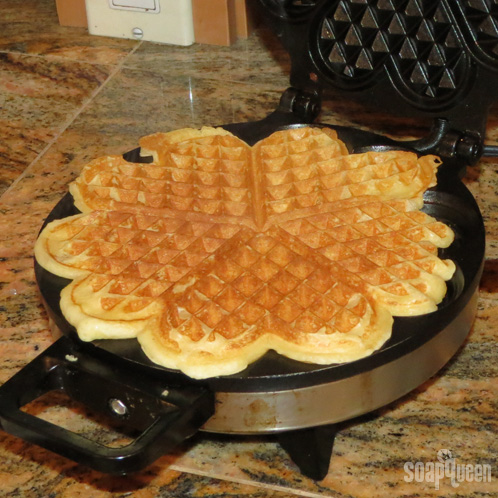 FOUR: Serve with jam, maple syrup or gjetost (Norwegian goat cheese). Yummy!