We've been having a bit of a burger-off in our household. It all started with my sister-in-law Cheriss making an amazing veggie burger. From there, the entire family became obsessed. And now, every time my folks visit, I whip up a big batch of burger mix on Friday and we feast on Saturday. So far, these burgers are tied with Cheriss' for the number one recipe. They have a full 14 grams of high quality protein (thanks to the Kidney beans and Quinoa) and are chock full of delicious flavor. I adapted this recipe from Whole Living magazine.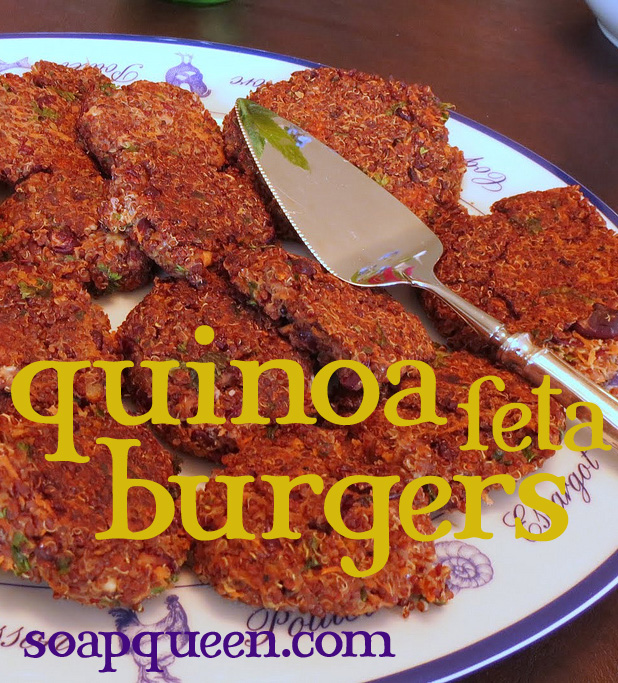 Quinoa Feta Burgers
15 oz. can of kidney beans, drained and rinsed
1 shallot, minced
1 carrot, grated finely
2 cups cooked quinoa (1 cup dry quinoa, 2 cups water for cooking)
2 Tbsp chopped fresh parsley
5 Tbs crumbled feta cheese
1 tsp coarse salt
3 egg whites, lightly whisked
2 Tbs extra-virgin olive oil or Coconut Oil for grilling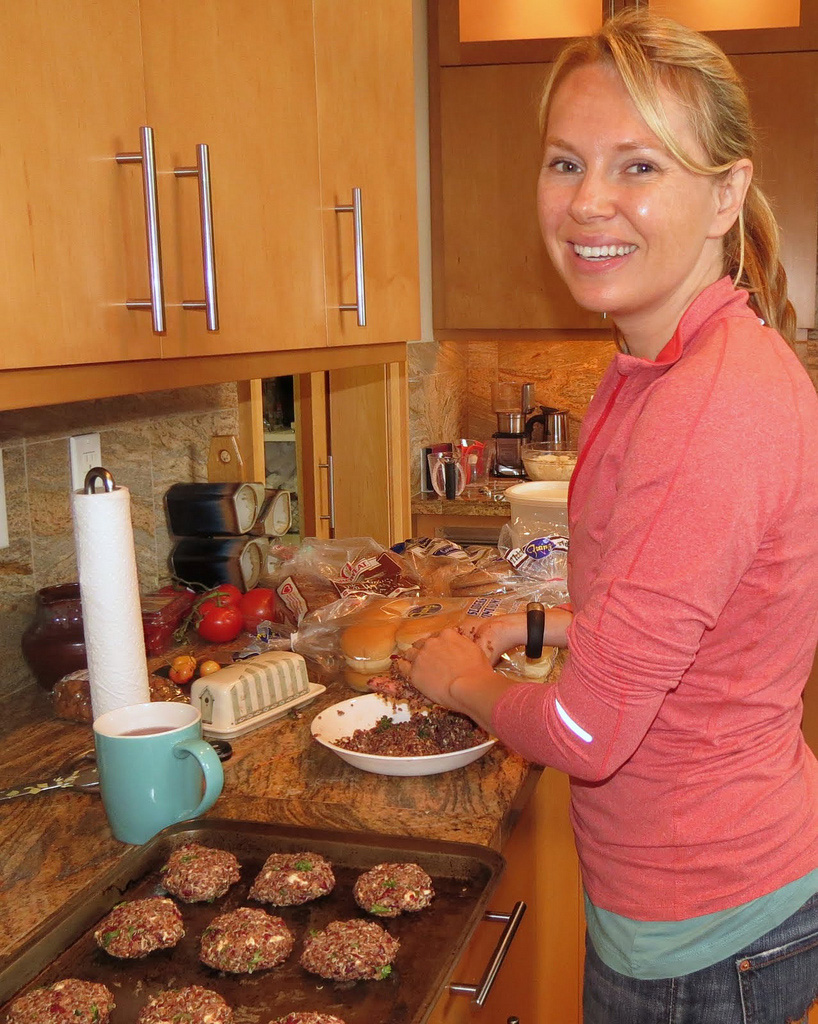 1. In a bowl, mash beans into a thick paste with a fork, and mix in shallots, carrots, quinoa, parsley, feta, salt and egg whites.
2. Form a mixture into patties of desired size (these make adorable mini sliders!) and chill for 30 minutes. If you don't chill, it's okay but the burgers tend to fall apart on the grill if they don't start out cool.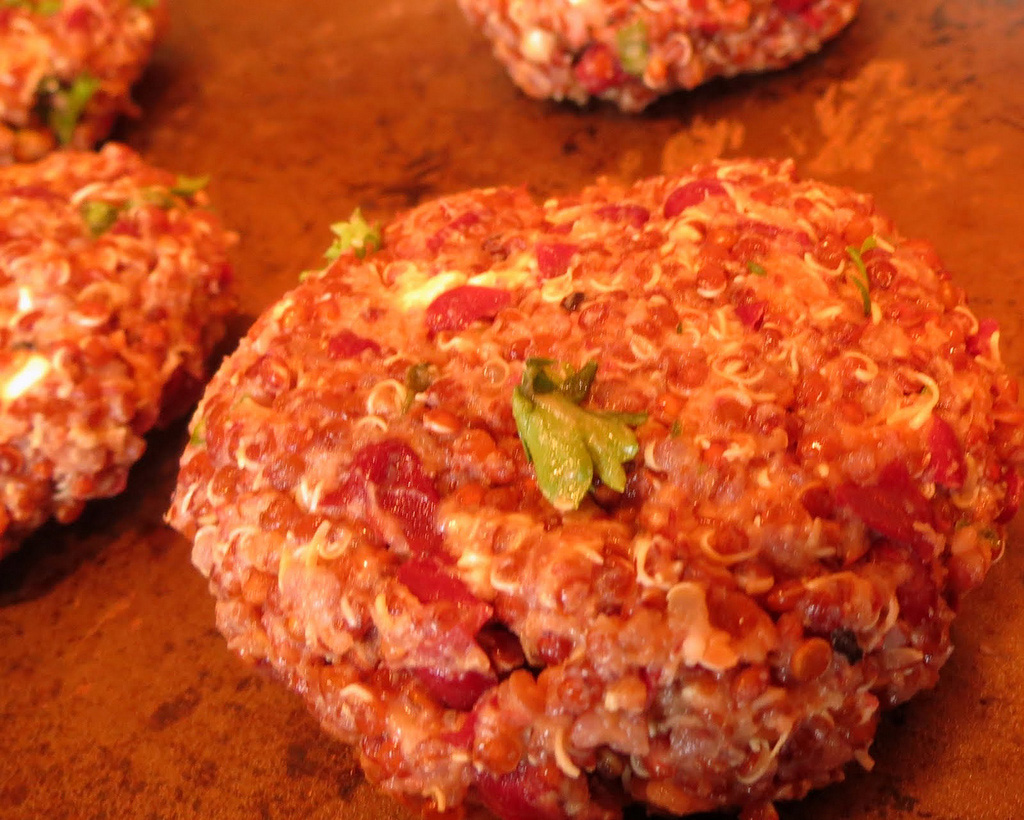 3. Heat 1 Tbsp of oil in a skillet on stove top or on grill grates. I love how crispy the Coconut Oil makes the outside of the burger.
4. Cook the burgers, 4 to 5 minutes per side.
5. Serve as you would any burger (mustard, ketchup, pickles, grilled onions, blue cheese – yum!)