While I'm passionate about healthy eating, every now and then it's necessary to indulge! A birthday party is the perfect occasion for a treat, so when celebrating Jamisen's birthday, I decided to make a "grown up cake" in additional to the store-bought, sugar-filled tractor cake. The moment I saw this Earl Grey Tea, Blueberry and Lemon Cake, I knew I found the perfect recipe. It was so good, I had to make it a second time but with my own twist for the frosting.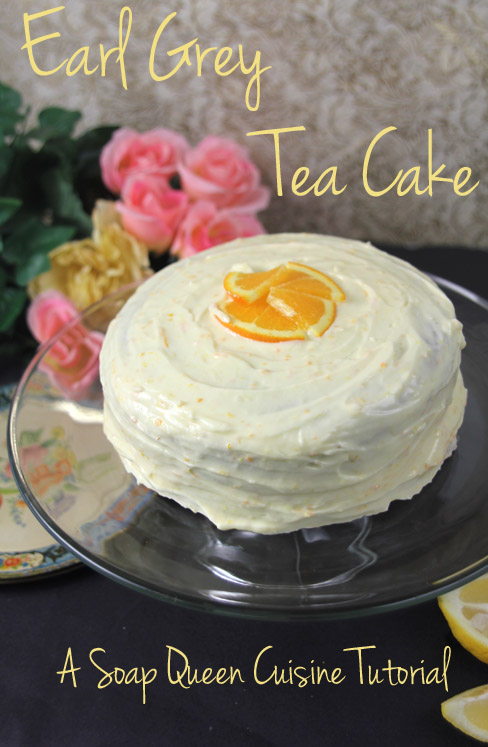 This cake is incredibly moist and not overly sweet. Infusing the milk with Earl Grey Tea gives it a faint but complex tea flavor. This cake is a crowd pleaser, whether your guests are tea lovers or not. My mom even said it was the best cake she ever had! If that doesn't scream 'winning recipe,' I don't know what does.
Earl Grey Tea Cake (Recipe adapted from Top with Cinnamon)
1 1/2 cups 1% Milk
6 Earl Grey Tea Bags
2 cups Whole Wheat Flour
1/2 cup Sugar
2 tsp. Baking Soda
1 tsp. Baking Powder
1/2 tsp. Salt
6 tbs. Butter, Melted
1/2 cup Non-Fat Greek Yogurt
1/4 cup Honey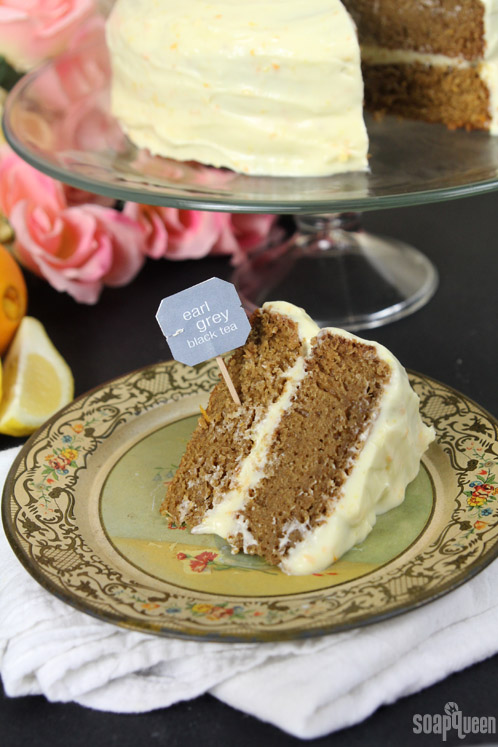 1. Preheat oven to 350 degrees. Heat the milk in a pan over low-medium heat, until bubbles form around the edges. Be careful to not let the milk boil. Once heated, add the tea bags to the milk and stir to cover the tea bags. Remove from heat, and let the tea steep for 30 minutes. Remove the tea bags once finished.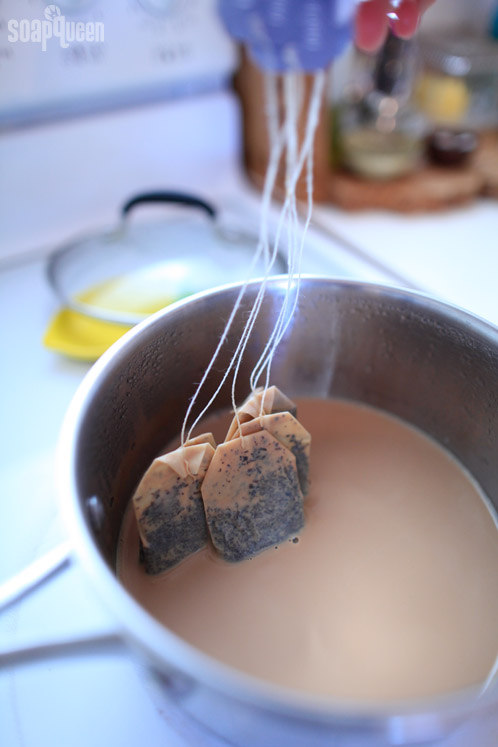 2. In a medium bowl, whisk together the flour, baking powder, baking soda and salt until combined. Set aside.
3. In a separate bowl, combine the melted butter with the yogurt, honey and sugar. Slowly add the milk mixture and stir well until combined.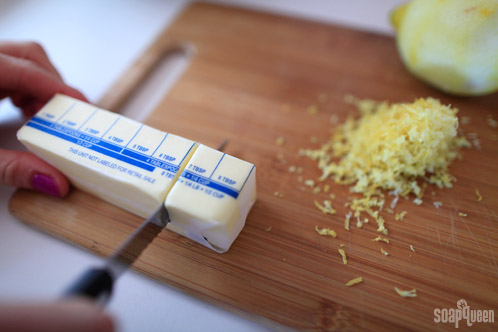 4. Slowly add the dry ingredients into the butter and milk mixture, stir until smooth.
5. Divide the batter between two 8-inch round baking pans, and bake for 15-20 minutes or until the edges are golden brown and the cake is cooked all the way through. Remove from oven and allow cakes to cool. Time to make frosting!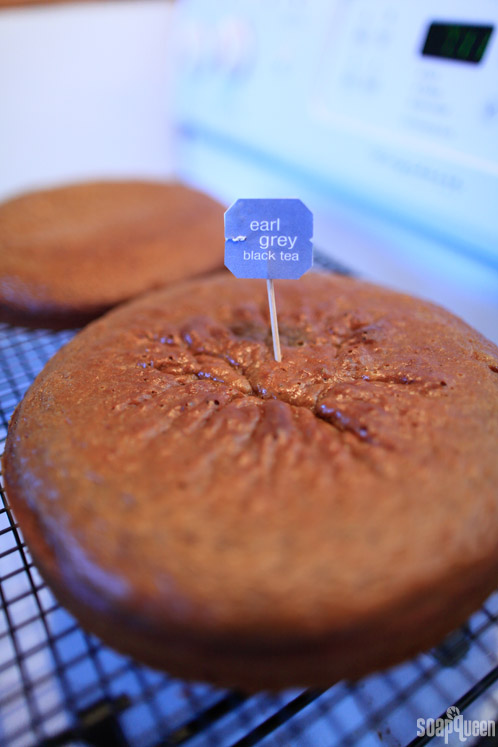 Orange Cream Cheese Frosting
1/2 cup Butter, softened
8 oz. Cream Cheese, at room temperature
2-3 cups Confectioner's Sugar
1/2 cup Orange Juice
1 tsp. Lemon Juice
1 tbs. Orange zest
1 tsp. Lemon zest
1. Using a stand mixer or hand held mixer, cream together the butter and cream cheese. Slowly add confectioner's sugar.
2. Once fully mixed, add orange juice, lemon juice, lemon zest and orange zest. If you prefer a thicker consistency, you can slowly add more confectioner's sugar. Place in the fridge until ready to frost!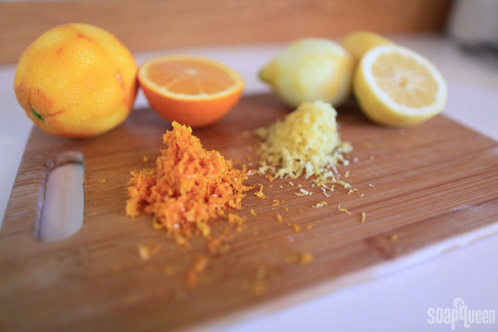 Frosting your cake: Place a hefty dollop of frosting on top of one cake layer. Slowly spread frosting to the edges. Once you are happy with the amount of frosting in the center, place the top layer of cake on top.Place a small amount of frosting on the top layer, spreading to the edges. Place some frosting on the knife, and start spreading the frosting on the sides, turning your cake platter as you go. Once the cake is smooth, you can place some oranges on top for garnish (optional). If you are not going to eat right away, place the cake in the fridge. Enjoy!