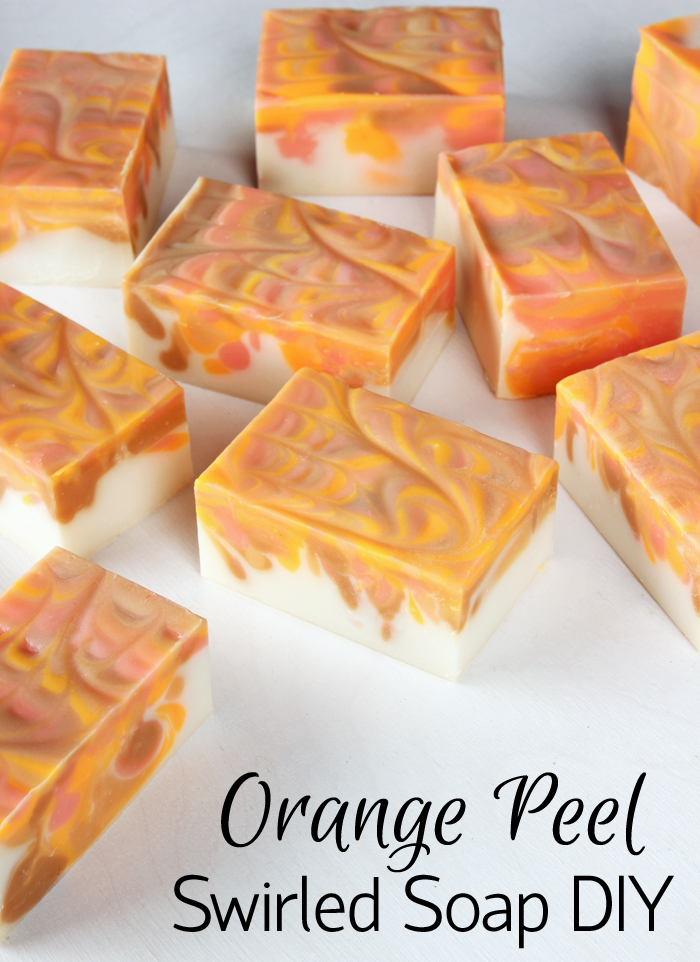 This week has been all about orange for #SoaptheRainbow. This Orange Peel Swirled Cold Process Soap contains four different shades to create a bright orange swirl. It's scented with Orange Peel Cybilla Fragrance Oil, which smells wonderful in cold process soap. The fragrance also behaves well and does not accelerate, making it perfect for the swirled design.
To create the swirl shown in the soap, I used the Easy Swirl Tool and Comb Swirl Tool (you can find these tools sold together in the Swirl Tool Kit). These tools feature stainless steel screws that create beautiful patterns in soap. They can also be customized to fit any size mold. To see more swirl ideas using these tools, check out the tutorials below.
Swirl Tool Techniques (Peacock Swirl, Frog Foot, Butterfly, etc)
How to Make the Perfect Peacock Swirl in Cold Process Soap
Soap Challenge: Peacock Swirl
Butterfly Swirl Soap Tutorial
Frog Foot Swirl Cold Process Tutorial
Amethyst Garden Soap Tutorial
French Curl Cold Process Tutorial
Fall Sherbet Cold Process Soap
Peacock Swirl in Cold Process Soap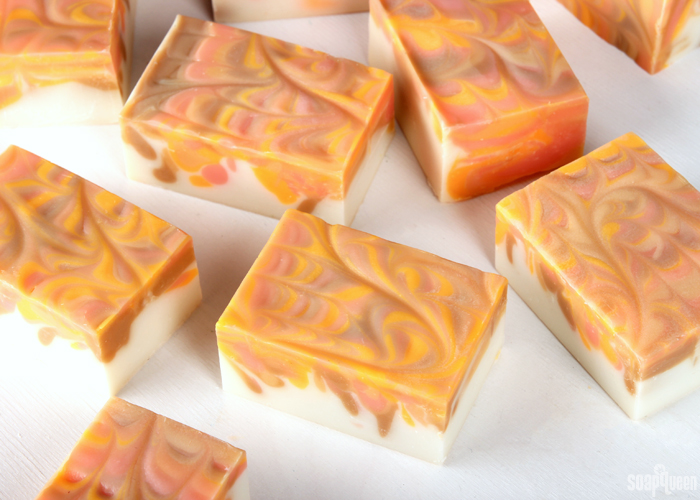 I made this soap while filming live on Facebook. To watch the live videos, be sure to "like" the Bramble Berry Facebook page. You can see the full video below.