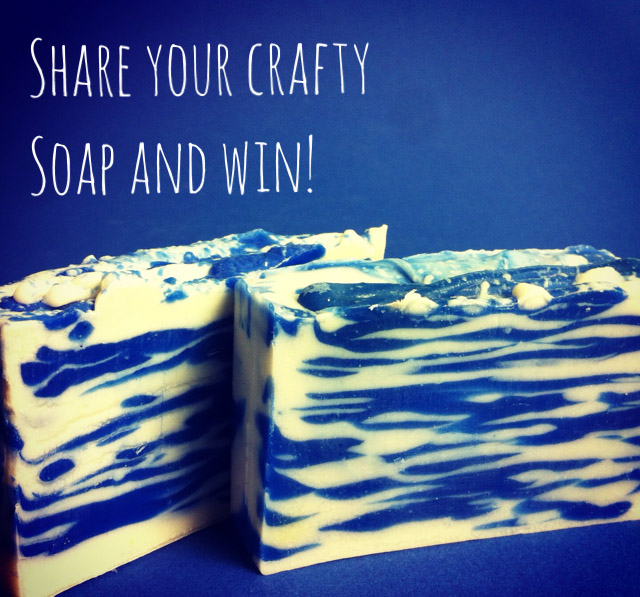 I'm obsessed with soap (no surprise!). I buy soap every month off of Etsy, Artfire, and various craft shows and farmer's markets (I have two huge boxes of beautiful soap in my office right now to use or give away as gifts). If that's not enough, I love seeing photos of other people's soaps (as does everyone in the office). It's a great way to inspire creativity, and it's always fun to see what new and interesting creations my fellow soapmakers come up with. There's our Instagram Contest raison d'être right there; we're doin' it! =) Show us your Soapagrams – we want to see them.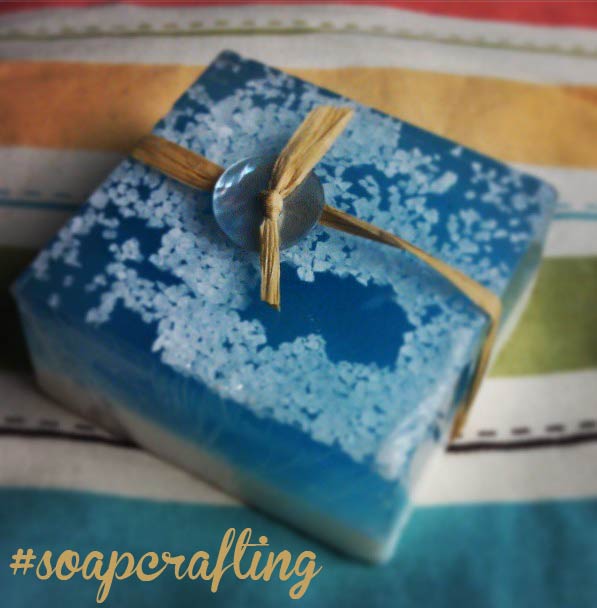 This sea salt melt and pour soap was made by Rachel, owner of Sudzees. This was also her entry into our Spring Soap Swap!
Starting today you can post your fancy, Walden-filtered photos on Instagram. Include the hashtag  #soapcrafting to be certain we see your soapy photo entry. You'll have until May 27th to post your photos, and you can submit up to three photos. We will announce the winners on June 3rd, so be on the lookout. In addition to the #soapcrafting glory, and warm glow you'll have just for entering, we will select four winners who will receive a $20 Bramble Berry gift certificate. If you have any questions, shoot an email to contest (at) brambleberry.com.
Happy Instagramming, I look forward to seeing everyone's soaps! =)
Not sure about this whole Instagram thing? No worries! Instagram is a super cool app that allows you to take photos, edit them and post them on your Instagram feed for everyone to see. It's a fast and beautiful way to share photos! Anyone with an iPhone or Android can download the app for free, and you can always check out their website to learn more.

Don't have a smart phone? Unfortunately, that's the only way to upload a photo to Instagram. But you can still see the gorgeous soap pics online! Check out Statigram and search for #soapcrafting so you don't miss any of the posts.