We are so thrilled to announce the new non-bleeding colorant arrival at Bramble Berry. Get your sunglasses and feast your eyes on the new neon colorants!
Fizzy Lemonade, Tangerine Wow, Electric Bubble Gum, Fired Up Fuchsia and Ultraviolet Blue.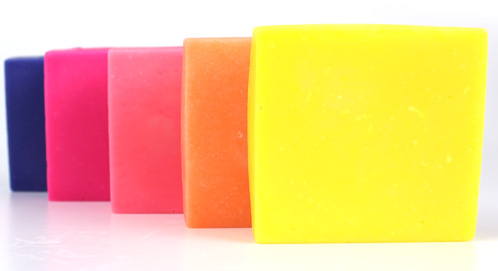 New Neon Colorants in Cold Process Soap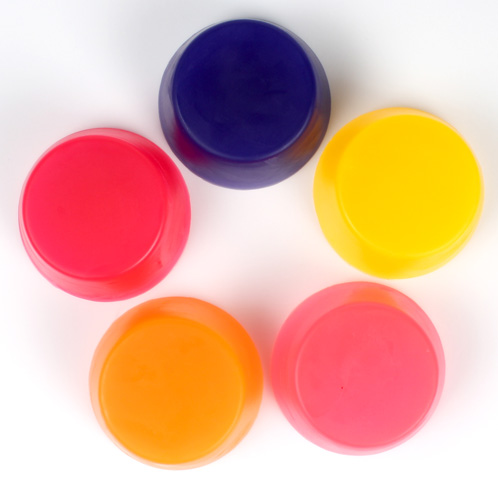 New Neon Colorants in Clear Melt and Pour Soap.
These colorants come in a powder form similar to a mica or oxide. With extensive testing we've figured out the best way to use them is premixing with liquid glycerin or a fixed oil (click HERE to see all of the colorants in their powder form). We've also found that the Mini Mixer makes quick work of dispersing. ALL of the oil soluble colorants are approved for soaps and lotions. The Tangerine Wow, Electric Bubble Gum and Fired Up Fuchsia are safe for lip products.  Yes! Hot pink lips are totally in for summer, ladies! Unfortunately, the blue and yellow are not lip safe.
Unlike some neon colorants on the marketplace, these colorants are FDA approved for skincare products. However, they are not approved for eye make-up, which is just fine in my book. I don't think I'll be making neon orange or yellow eye shadow in the near future (yikes).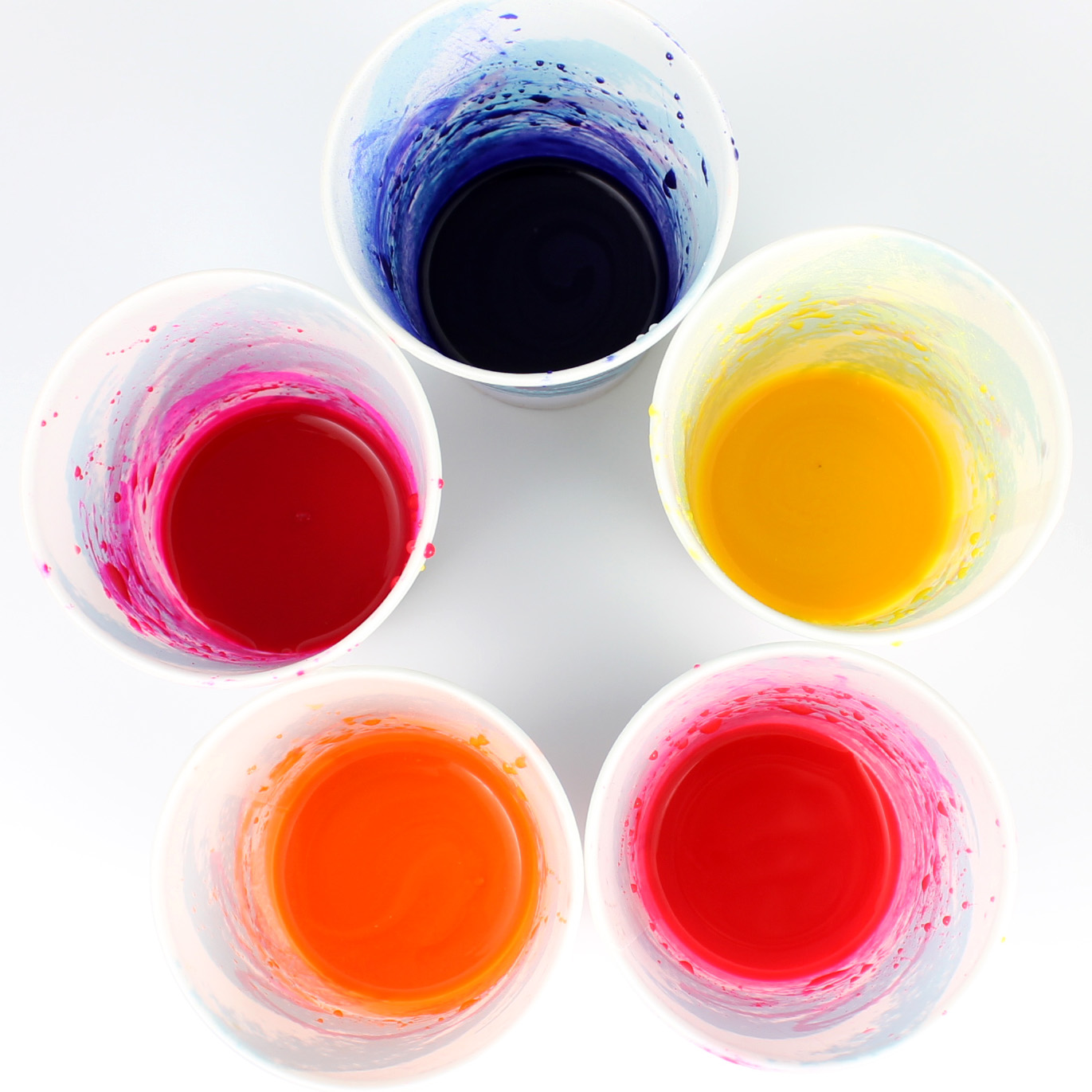 These colorants have already been mixed  with liquid glycerin. They're ready for soaping!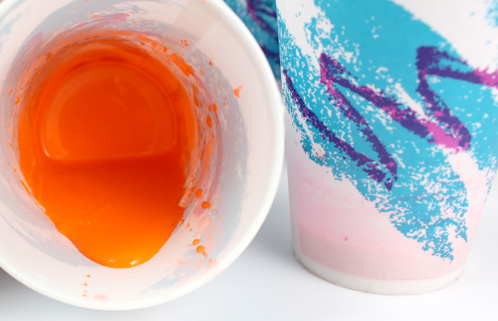 I like mixing up the colorants ahead of time so they're ready to go when I need them. Be sure to cover them up with plastic wrap for storage.
So…what are YOU going to make with your new neon colorants?
Buy your Neon Pigment Sampler Pack in the click of a button!