Nearly unheard of 5 years ago, you can't pick up a bath and beauty product now without it touting the almost magical properties of Argan Oil. While usually I take outrageous beauty claims like that with a grain of salt, this is one oil that packs a serious punch.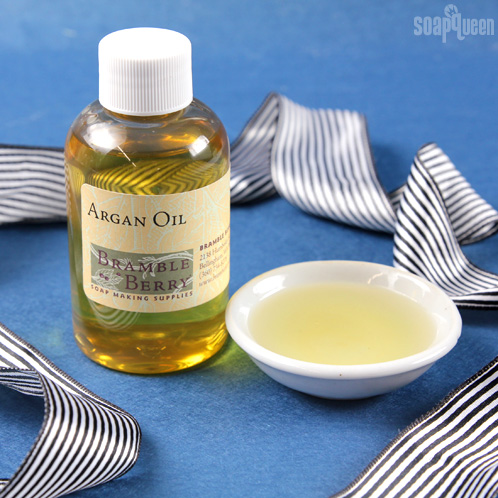 Argan oil comes from the kernels of the argan tree, which is native to Morocco. The little seed is loaded with gooodness, and scientific studies note Argan oil is commonly used as a skin and hair moisturizer and as a remedy for juvenile acne.
Argan oil has also been shown to have a high content of antioxidants, and there have been numerous studies about edible argan oil and the role it can play in a healthy diet. In fact, "researchers have concluded that daily consumption of argan oil is 'highly likely' to be one factor helping the prevention of various cancers, cardiovascular diseases and obesity." While Bramble Berry Argan Oil isn't edible (none of our team have their food handler's permits), it's an excellent additive to almost any beauty product.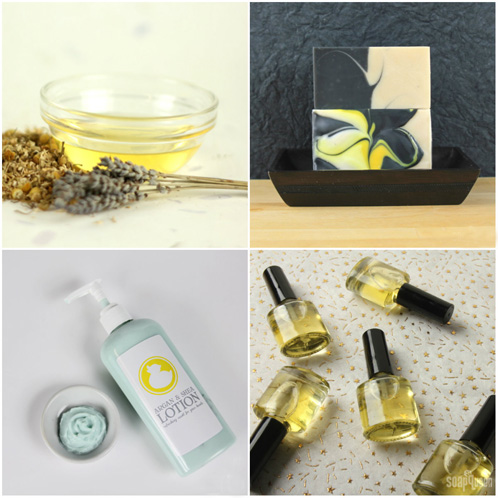 From top left, clockwise: Baby Massage Oil, Mantra Swirl, Argan & Shea Lotion, and Nourishing Nail Oil
Golden in color, Argan Oil is a lightweight, quick absorbing oil. It can be applied directly to skin and hair, but it makes an excellent additive to lotions and oil blends too. In cold process soap, Argan Oil has similar properties to other luxurious oils such as Chia and Jojoba Oil, and the recommended usage rate is 10% or less. You can even add it to you lip balms, salves and salt scrubs!
Have you used Argan Oil in your products before? What did you think?