Announcing the new S.O.A.P. Team for Summer 2012!
[APPLAUSE]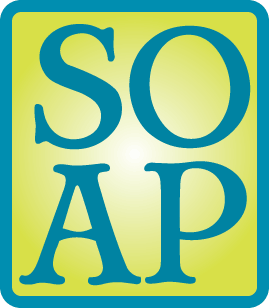 Andi from We Love Soap: Twitter, Blog
Alanna from Peach Blossoms Cosmetics: Facebook
Dawn from EcoSations: Etsy, Facebook
Rose from Brooklyn Bath: Blog, Etsy
Jean from Soap Art: Website, Blog
Nicole from My Quest for Health: Blog, Facebook
April from April's Soap: Blog, Facebook
Lucky Lucky Neko: Artfire, Blog
Attention S.O.A.P. team: Please email SOAP(at)brambleberry(dot)com with your contact and shipping information! We'll be packaging up your fragrances and getting them out the door by the end of the week. Oh the suspense of not knowing what fragrances you'll receive!  Could one be Bacon? Or Wet Dog? You'll soon find out!
[LAUGH]
We had nearly 50 people enter the contest this time! Wow. Thank you ALL of your interest in the S.O.A.P. Team and for the wonderful BB fragrance oil shout outs! You don't know how fun it is for me to read about peoples' favorite fragrances (I know, I'm kind of a soap nerd in that way). S.O.A.P. started out as a market research project for us but we soon realized how much fun everyone was having and decided to make it a regular part of our fragrance picking. It was really hard for us to pick the team this year (as it always is) but the ha reality is that we only have eight spots available.
[SIGH]
The good news is that we'll be doing many more testing panels in the future so if you haven't been picked yet, keep trying! We want to give everyone a chance to experiment and play!
[CHEER]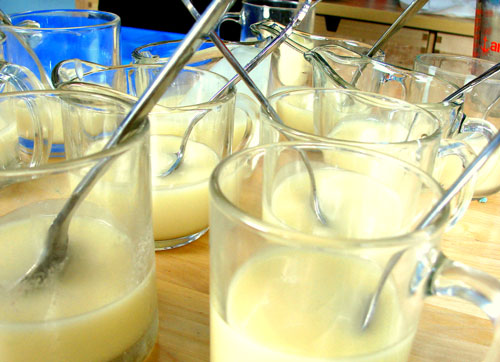 Check out our "go to" recipe that we use to test our new fragrances in cold process: Testing 1, 2, 3!
[SOAP]