Happy "pre-Thanksgiving" weekend! Are you preparing for Thanksgiving next week? I'm doing a little prep work today to relieve stress. My grocery shopping is done and I did a "test batch" of my Thanksgiving appetizer (see it on the blog tomorrow!). I've also got some easy kid activities planned for the day of to keep everybody busy, entertained and happy. I'm looking forward to having my family all together to enjoy a great meal next week. If you're already planning for Small Business Saturday and you're local, know that Otion – The Soap Bar has some great discounts planned so plan to get downtown on the 28th after Thanksgiving. =)
In more serious soapy news, Pete Sessions introduced H.R. 4075, "The Safe Cosmetics Modernization Act." This bill is the latest development in proposed new rules and regulations for cosmetics manufacturing, and is better for the handcrafted industry than the previous bill crafted by Senators Feinstein of California and Collins of Maine. Click here to learn more about the bill. If you'd like to stay up to date on legislation regarding the handcrafted industry, join the Coalition of Handcrafted Entrepreneurs.
Now, back to our scheduled program of soapy inspiration and my favorite links via Pinterest, Instagram and Twitter!
Left to right, clockwise:
Instagram:
Below is a little bath bomb experiment that turned out really well! I used the Disk Mold and Package to create the bath bombs, then painted the top with a mixture of micas and 99% isopropyl alcohol. Tutorial coming soon =)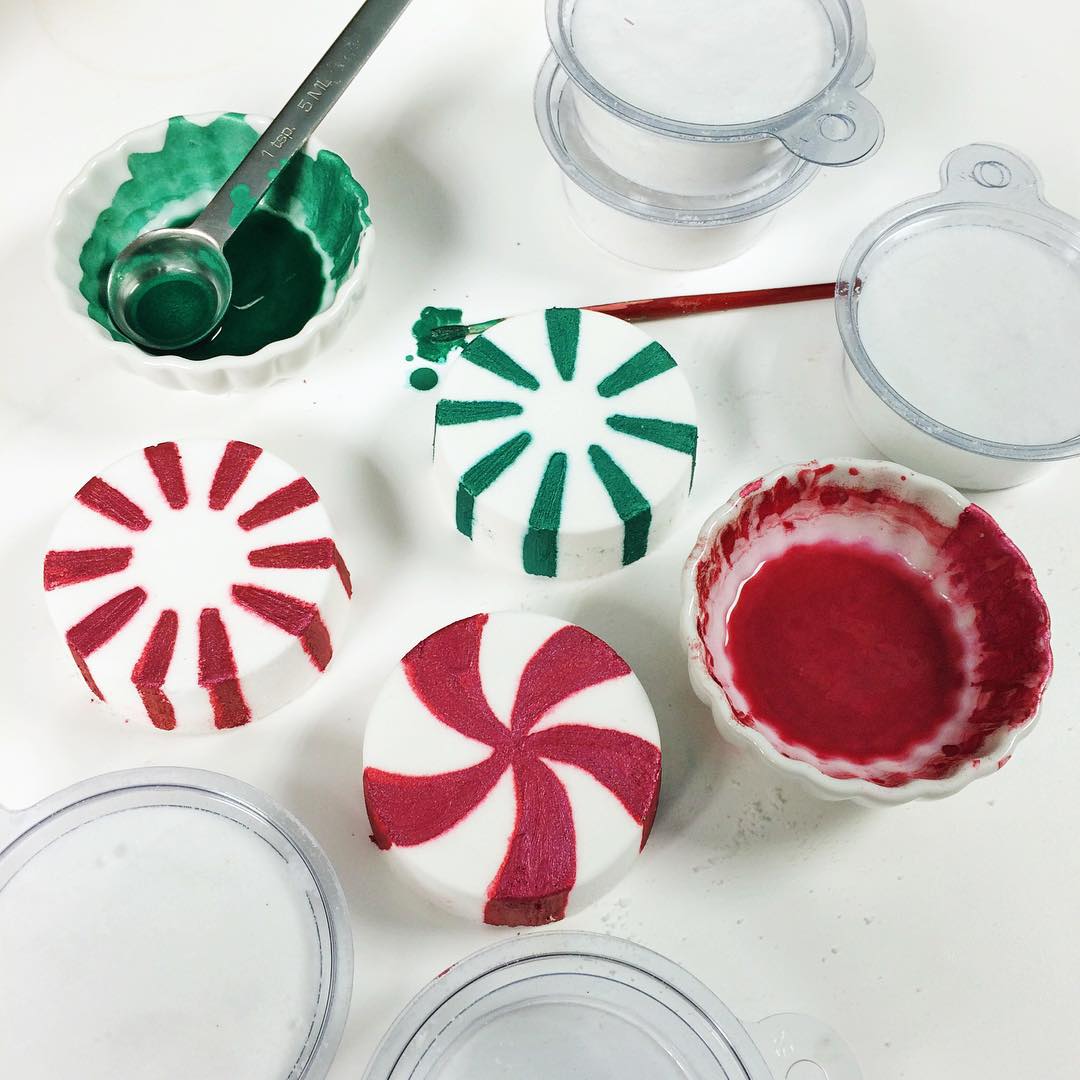 The team and I have been working hard to bring in a wide range of new micas! Below are the 16 micas we decided on, I can't wait to see what you all make with them. The new micas will be available next week =) The micas below are in clear melt and pour, but all work well in cold process with minimal morphing. Which one is your favorite? I love the purple on the bottom left!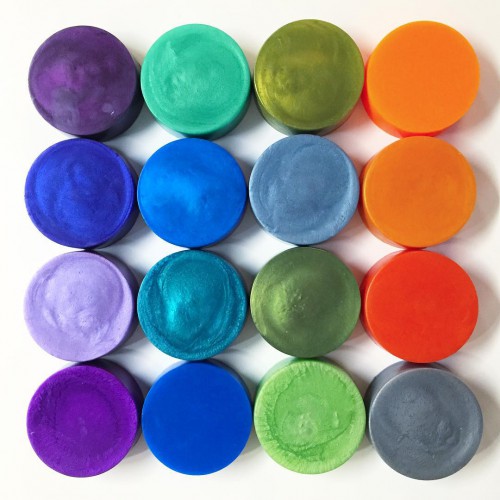 I hope you're having a wonderful, "pre-Thanksgiving" weekend! To keep up with the latest soapy social media throughout the week, you can follow me on Twitter, Tumblr, Instagram, Pinterest, Vine and YouTube and Snapchat. To watch my 'stories', which include sneak peeks into future projects, add me. I'm Bramble-Berry on Snapchat. Don't forget to tag your soapy projects on Instagram with the hashtag #SoapShare so I can see what you're making! =)