Happy weekend! I don't know about you, but this week flew by…I honestly can't believe it's Saturday again already =). Earlier this week I made a trip to Vancouver for a marketing conference. I came back feeling inspired and motivated and, a little overwhelmed with all the great ideas to implement. I can't wait to share what I learned with the rest of the team; they can help take the ideas and turn them into a practical reality.
Here on the blog, we are getting a head start on holiday projects with a series of tutorials featuring sparkly micas. The projects for this week focused on gems and included the Sparkly Garnet Soap Gems and the Emerald Swirl Cold Process Tutorial. Next week, get ready for rose gold inspired projects, followed by copper, silver and gold.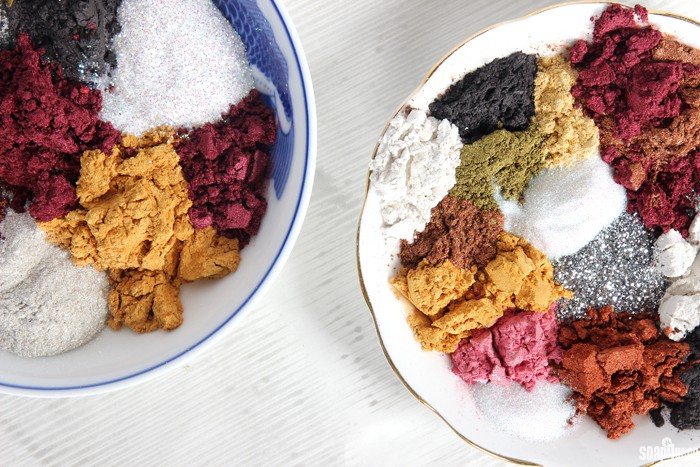 In the meantime, checkout my favorite pins, 'grams and tweets from the week below!
Left to right, clockwise:
I'm really happy with how this project turned out! The mica lines are made using Copper Sparkle Mica, and it's scented with Spiced Amber Ale Fragrance Oil. The tutorial will be coming soon so be on the lookout!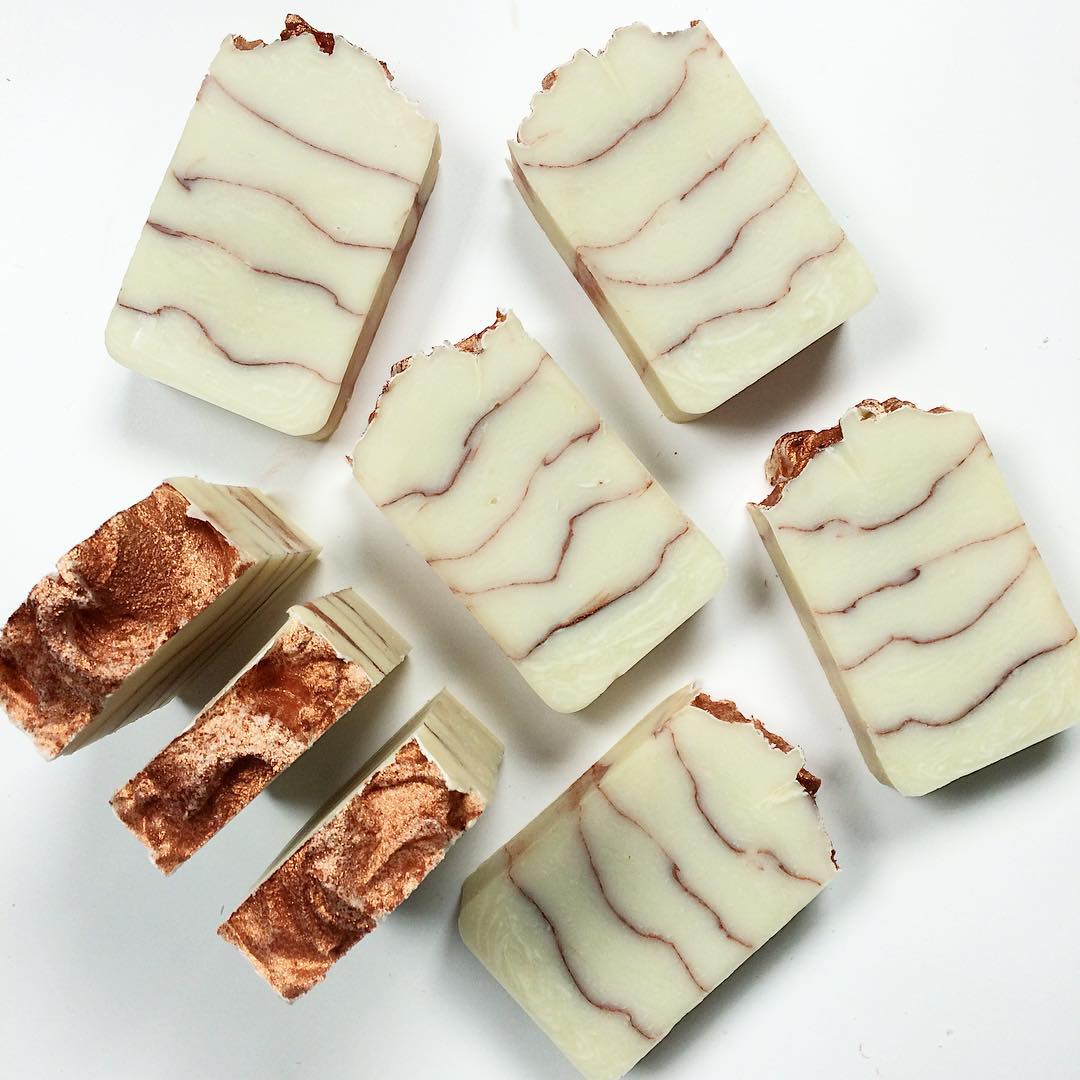 Last weekend, I the family and I visited a mushroom farm. It was so interesting to see how they are grown! We're going to try our hand at growing some ourselves. On the right is a sparkly cold process project, with lots of mica painting and mica covered embeds. Click here to learn more about mica painting.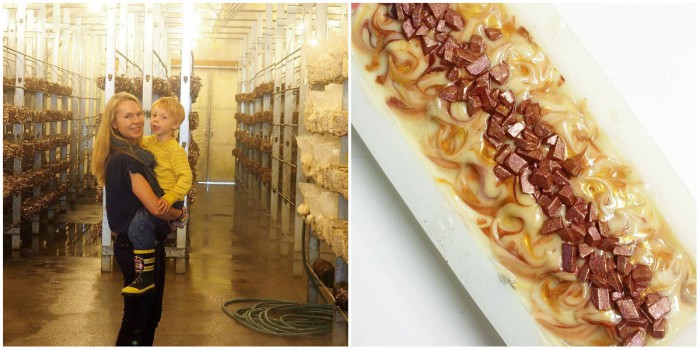 With the holidays coming up, we have been experimenting with different sparkly packaging. Be on the lookout for the tutorial for these glitter soap boxes next week =)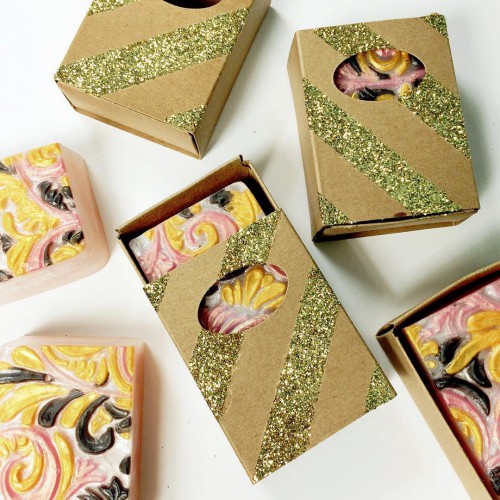 I hope you all have an amazing weekend! To keep up with the latest soapy social media throughout the week, you can follow me on Twitter, Tumblr, Instagram, Pinterest, Vine and YouTube and Snapchat. To watch my 'stories', which include sneak peeks into future projects, add me. I'm Bramble-Berry on Snapchat.