It's hard to believe that the first week of August is already gone. This summer has flown by. The family and I have been taking advantage of the sunshine with plenty of boat rides, day trips to the beach and outdoor activities. Below, you can see that Lily has become a big fan of control! She loves to help her dad "drive" the boat around the lake, and, sit in the driver's seat of my car. Her fierce drive to lead is apparent already.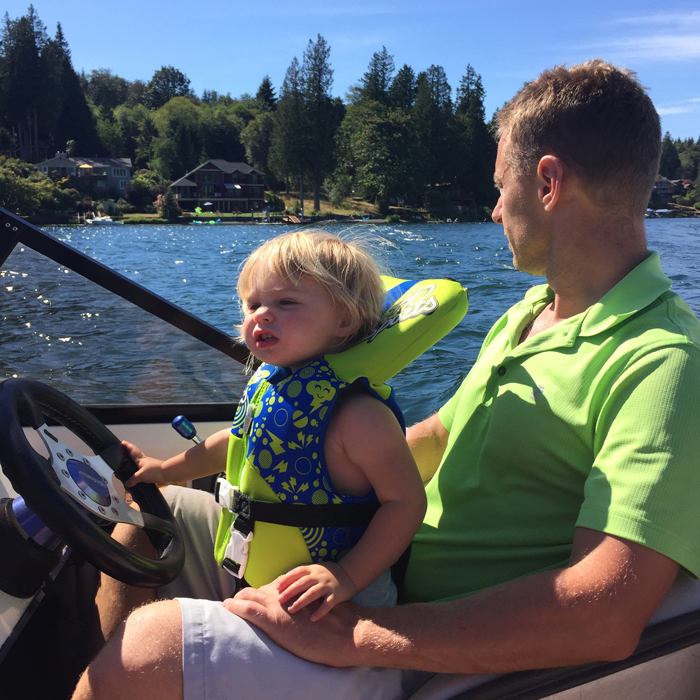 Next week on the blog, get ready for a collection of tutorials inspired by the classic film, The Sound of Music. These projects will include lots of florals, Snowflake Sparkle Mica and fresh scents. I can't wait to share them with you! The film is meaningful to me because it's one of the only films my folks would let me watch as a kid so I have almost all the songs memorized. I love social media and connecting with you all on there; if you missed anything, check out my favorite pins, 'grams and tweets from the past two weeks.
Left to right, clockwise:
I have been experimenting with the "Circling Taiwan Swirl," and absolutely love the results! The soap below was made with Energy Fragrance Oil, Titanium Dioxide, Black Oxide, Fizzy Lemonade Colorant, Electric Bubble Gum Colorant and Super Pearly White Mica. I almost don't want to cut it! =)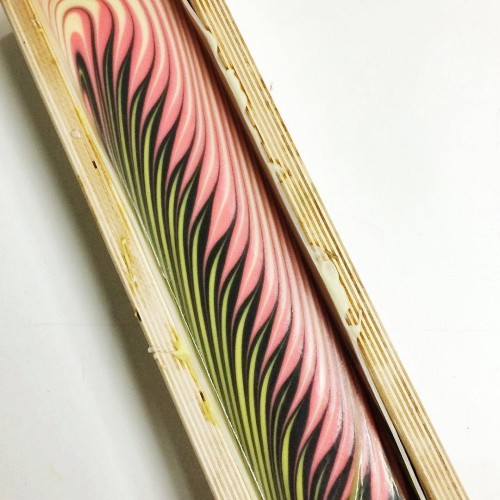 We have been busy planning new projects for several episodes of Soap Queen TV. On the left are shimmery champagne cold process cupcakes, made with Champagne Fragrance Oil. On the right are melt and pour gemstones inspired by rose quartz. Some comments on Instagram said these melt and pour gems reminded them of meat, so I may need to tweak the colors slightly, haha =)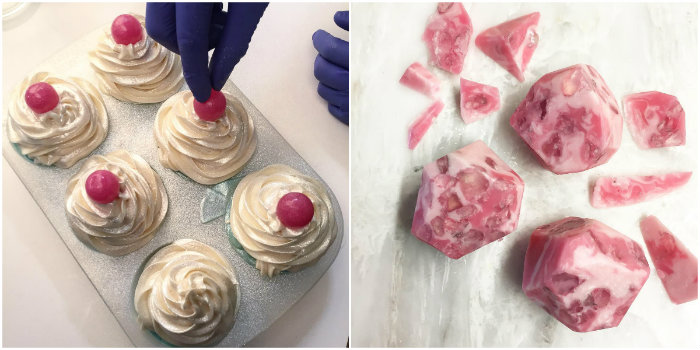 Snapchat:
Find me on Snaphat via "bramble-berry" for behind the scenes peeks into soaping sessions, upcoming tutorials and random insights into my schedule. The video below is my Snapchat story from Wednesday, which includes a live demo of the beautiful 12 Color Linear Swirl Cold Process Soap. Be on the lookout next week for a full length episode of Soap Queen TV!
Twitter:
I hope you all have an fantastic weekend! To keep up with the latest soapy social media throughout the week, you can follow me on Twitter, Tumblr, Instagram, Pinterest, Vine and YouTube and Snapchat. To watch my 'stories', which include sneak peeks into future projects, add me. I'm Bramble-Berry on Snapchat.