Experimenting with new techniques and products is fun. This week featured a tutorial using a new Bramble Berry product, Stephenson Jelly Melt and Pour Base. The base has a jiggly texture and washes like normal soap. The Shimmery Summer Soap Jellies are colored with LabColors and scented with sweet Summer Fling Fragrance Oil. It also has Fine Iridescent Glitter for a touch of sparkle. The jelly is a crowd pleaser, and not just for kids. It caused quite a stir in the break room with the team.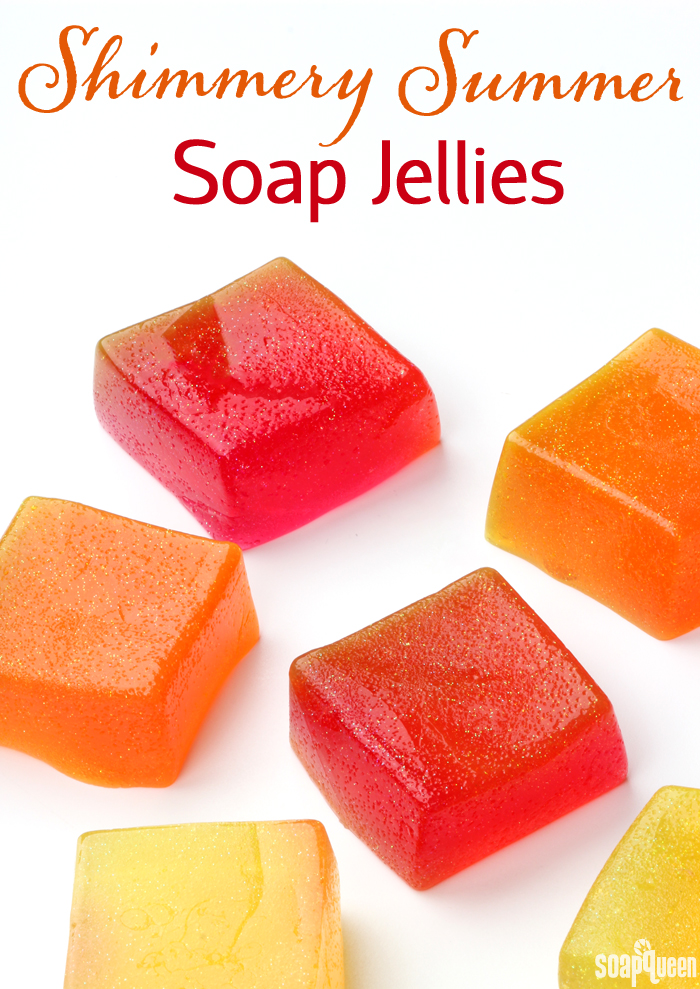 Colorful jojoba beads look great in the jiggly soap base as well. Jojoba beads are made from jojoba oil and used for exfoliation. They are often confused with microbeads, which are also used for exfoliation. However, microbeads are made from plastic and can cause particle water pollution. Jojoba beads, on the other hand, are biodegradable. Learn more about what you can do to avoid microbeads in the Jojoba Beads vs. Microbeads post.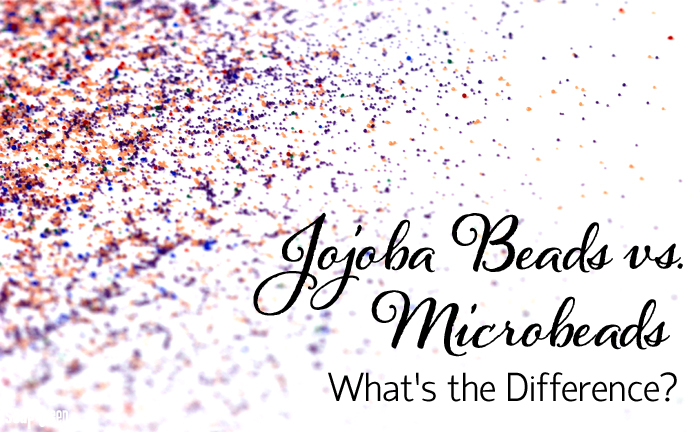 Another technique you can use in melt and pour soap is swirling. Temperature is important when swirling melt and pour. If the temperatures are too hot, your colors will mix together instead of swirling. It also helps to pour the melted soap from different heights and areas of the mold to get an interesting look. Learn more in the Tips for Swirling Melt & Pour post.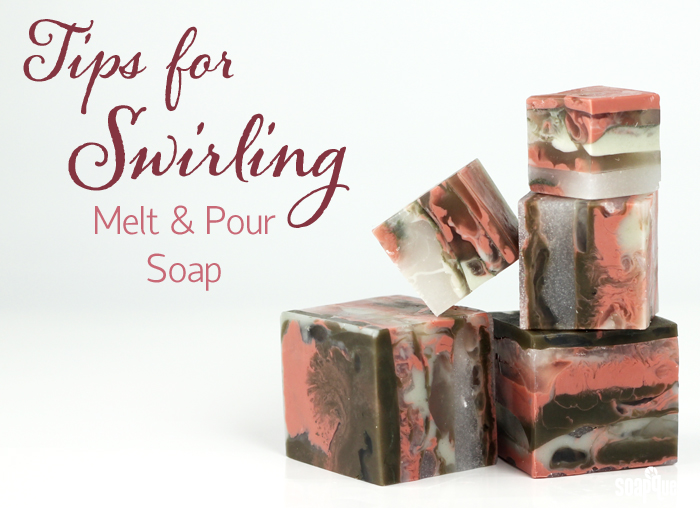 Once you learn the basics of melt and pour swirling, it is easy to do. For another easy (edible) recipe, you'll love the Zucchini and Pesto Pasta Salad. It is made with tomatoes, pine nuts, feta cheese and zucchini. Store-bought pesto is added for a delicious herby flavor. It's the perfect (and fast) dish to bring to a summer get together.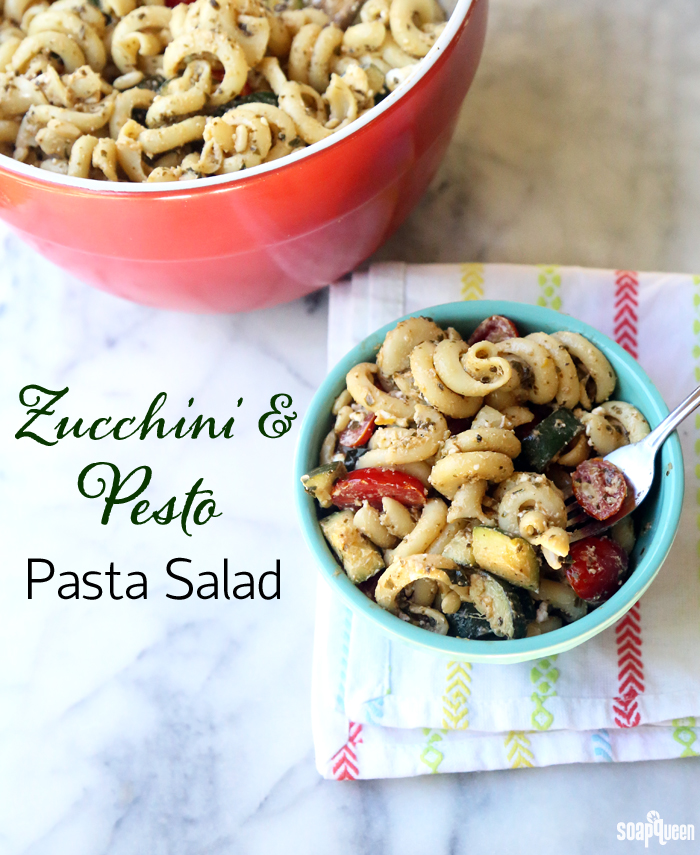 Continuing the simple theme is the Honeysuckle Solid Perfume Tutorial. The Solid Perfume Base is scented with Heavenly Honeysuckle Fragrance Oil, which is August's Sample of the Month. The fragrance, inspired by Kim Kardashian's Signature Purple Perfume, has notes of cherry, jasmine, sandalwood and musk. A little bit of Rose Gold Mica complements the floral smell.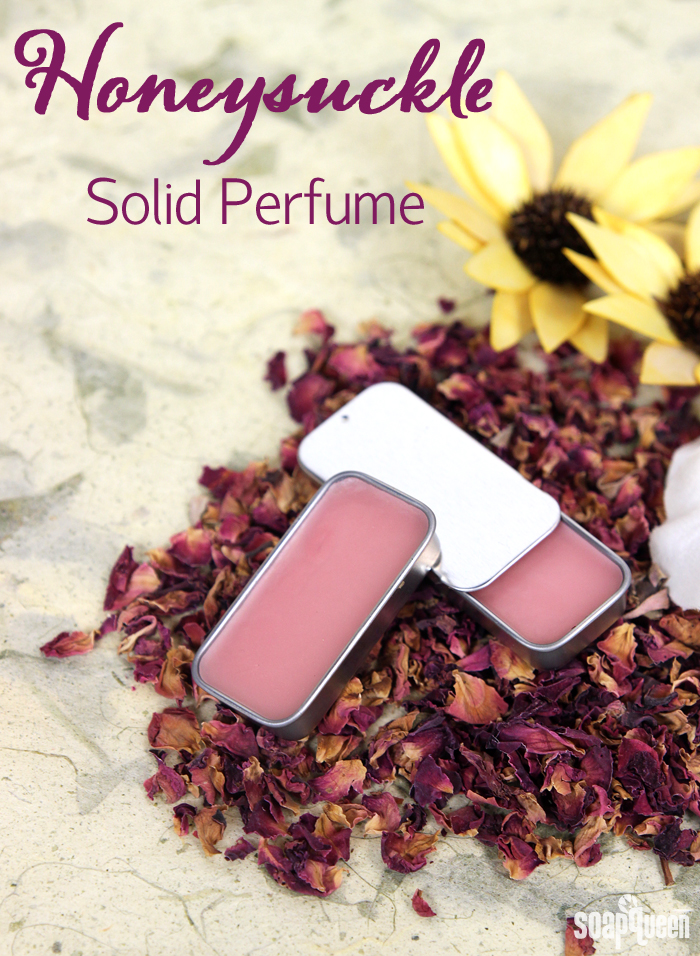 If you'd like to learn simple cold process techniques, check out the Back to Basics Series Roundup. The series goes over the basics of soap making, including formulating recipes, swirling and layering. The roundup also features a quiz to test your cold process knowledge. When you pass, you'll get a Soap Queen Master Certificate, as well as a copy of the Making Milk Soap E-Book.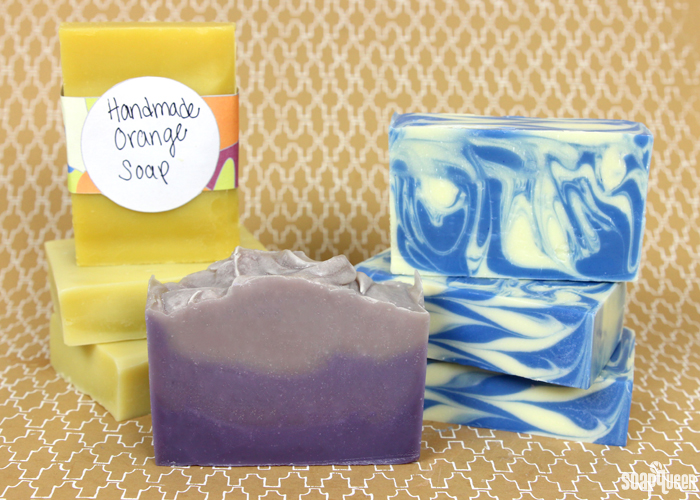 This week's Facebook Photo of the Week by Sara with Sunflower State Soap features both swirls and layers. The soap is scented with crisp and clean Fresh Snow Fragrance Oil.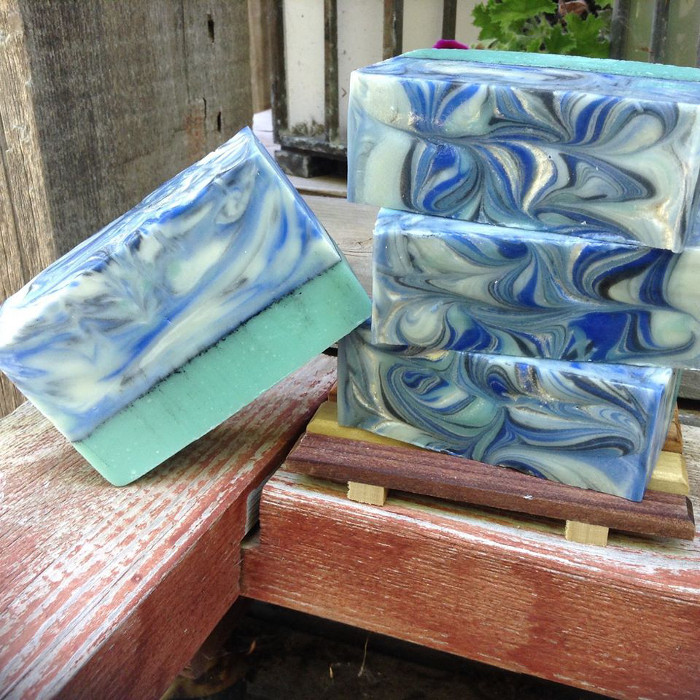 The minty color in Sara's soap is amazing. I love the combination of the solid layer and swirled layer, which are defined by the black mica line. The swirl on top adds even more beautiful detail. To learn how to create a mica line, check out the Lemon Poppy Seed Cold Process video on Soap Queen TV. Mica lines are also featured in the Striped Berry Champagne Cold Process Tutorial.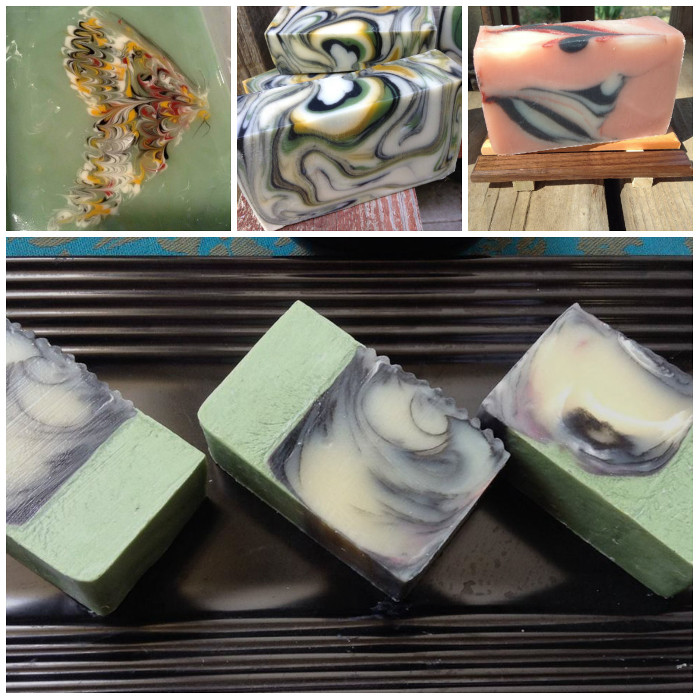 Above (clockwise, top left) are Sara's butterfly soap, Neroli Soap, Lychee and Red Tea Soap and green swirled soap. If you love the vertical layers in Sara's green soap, check out the Infinity Swirl Soap video on Soap Queen TV. For a layered melt and pour look, click through the Minty Clay Melt and Pour Tutorial.
Find Sunflower State Soap
On Facebook
On the web
This week's Instagram Photo of the week also has layers and swirls. Lesley with Renaissance Soaps made the gorgeous black and white bars for her daughter's baby shower. The two white layers provide contrast and frame the swirl in the middle. The sparkle on top looks lovely as well. See more of Lesley's amazing work on her Instagram page.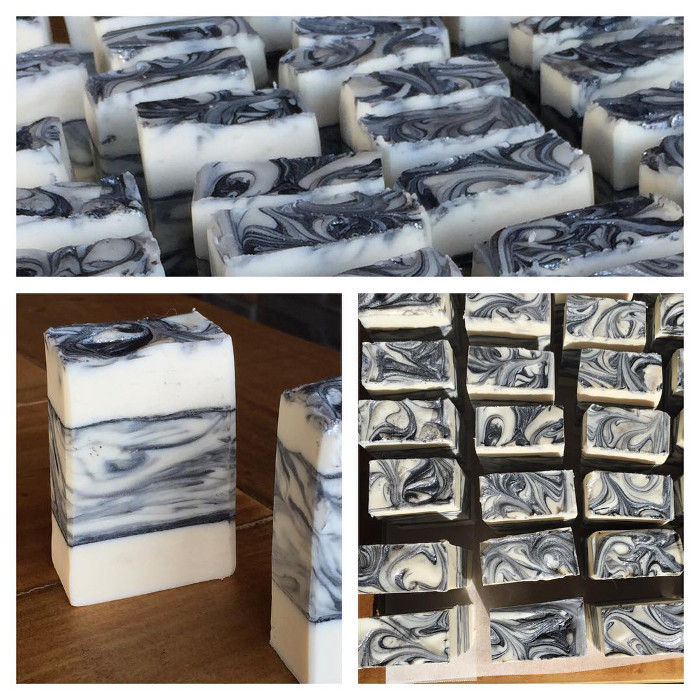 Post pictures of your crafty creations on the Facebook page each week for a chance to be featured on the Soap Queen blog and receive a sweet soapy package from Bramble Berry. Photos are chosen based on consensus from the Bramble Berry staff, so the best way to increase your chances of winning is to show us lots of photos!
To participate in the Instagram contest, hashtag your pictures with #soapshare. Each Friday, I will pick a photo on Instagram to be featured on the Bramble Berry Instagram account. 
For those of you who have been featured on the blog, we now have an official "Featured on the Soap Queen" badge! You can include that badge on your website, blog, pictures, etc. To save the badge, click here. =)