Happy Sunday! For the past week, the family and I have been soaking up the last bits of summer. It has been a perfect 70 ° F, although this weekend the weather is taking a turn. Looks like we might be going into the rainy season. One of the best investments this summer has been a huge plastic tarp that the kiddos have been using as a slip 'n slide. Below, Lily is clearly enjoying the tarp, err…I mean super fancy slip 'n slide! =) We will all be sad to see it get put away soon.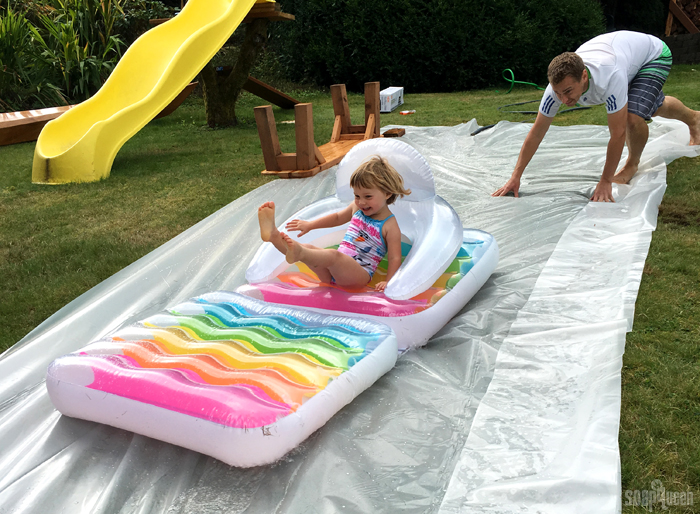 Earlier this week, I took a short trip to Washington D.C. to stay updated on some major events in the cosmetic regulatory reform discussion. Read more here. If you'd like to stay up to date on what's happening, join the Coalition of Handmade Entrepreneurs. To help protect small businesses from harmful policy changes, I started the Coalition of Handcrafted Entrepreneurs. By joining the COHE, you will receive updates on legislative proposals to stay informed and empowered.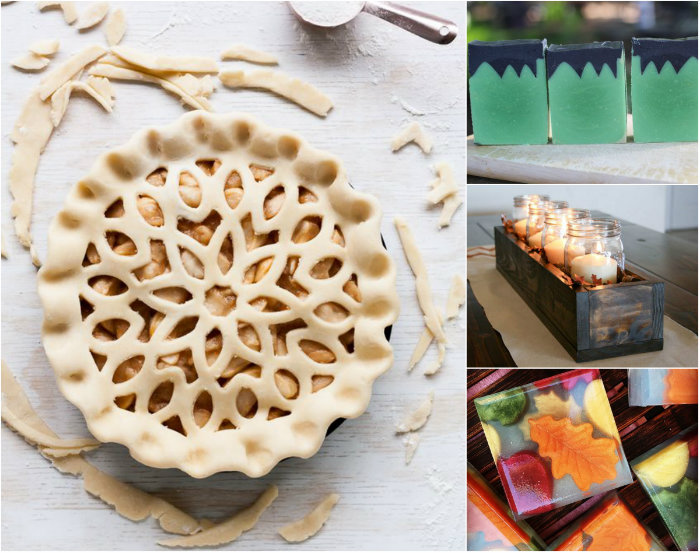 Left to right, clockwise:
Instagram:
I'm always so impressed with the soap my team creates. I love walking into the Soap Lab and looking at all their creations. Nicole in production created this gorgeous swirled soap for a fragrance test. It obviously performed really well if it allowed her to create this stunning swirl. =)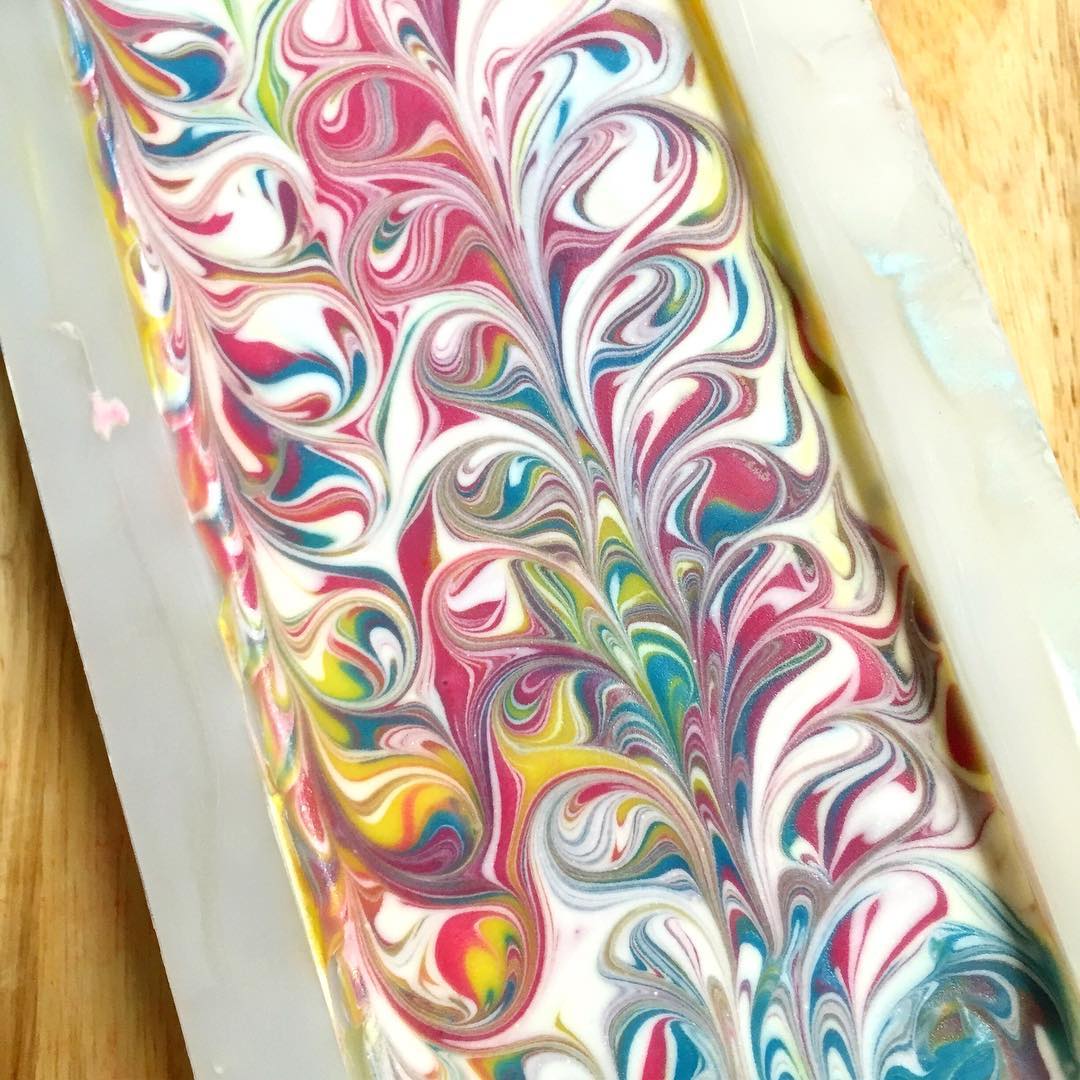 This week was all about the new Autumn Frost Fragrance Collection, which is available until September 30th. It includes four new fragrances, including Cedar and Amber Fragrance Oil. I used the Cedar and Amber Fragrance Oil to create this rustic spoon plop soap; find the full tutorial here.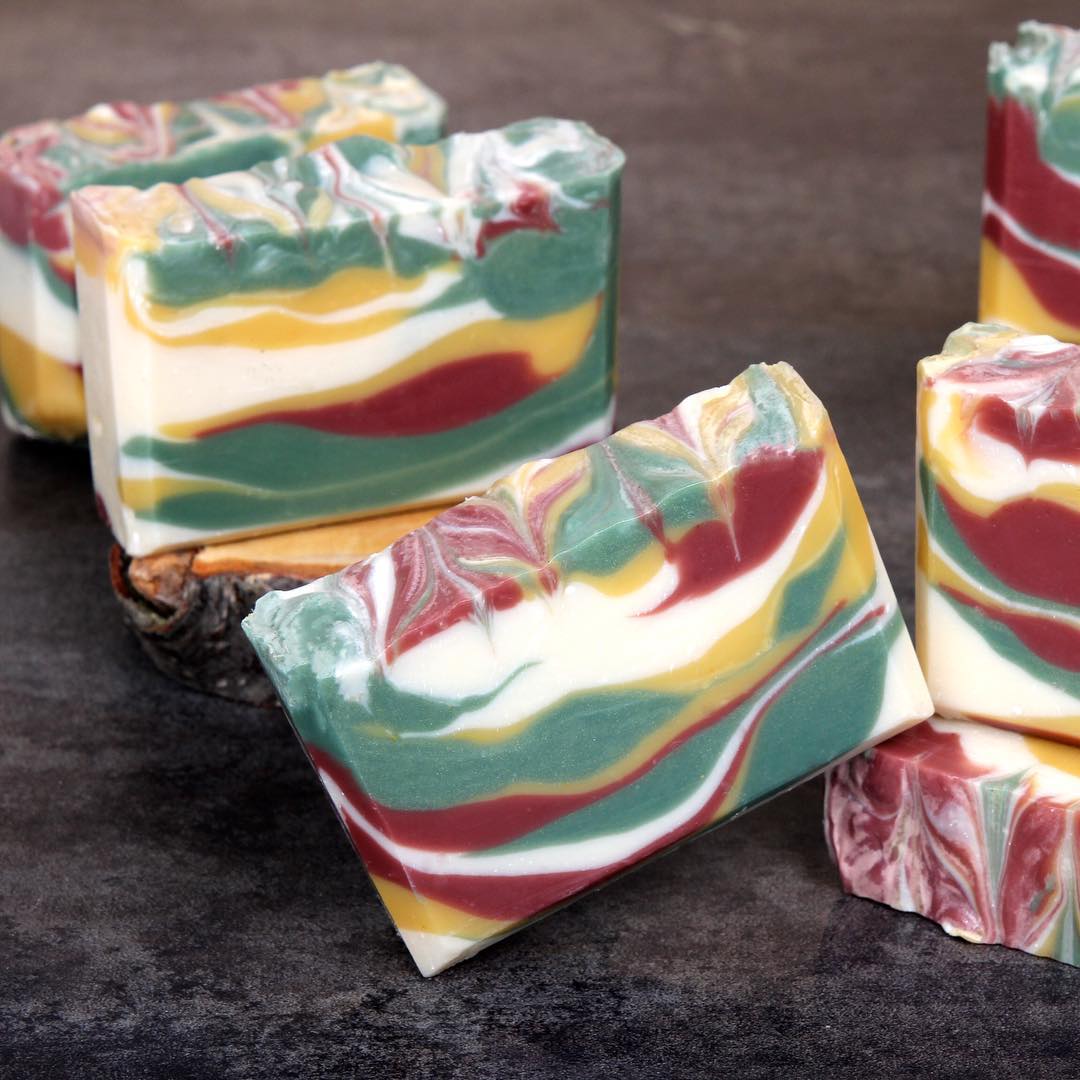 To keep up with soapy social media throughout the week, you can follow me on Twitter, Tumblr, Instagram, Pinterest, Vine, YouTube and Snapchat.  I'm Bramble-Berry on Snapchat. Don't forget to tag your soapy projects on Instagram with the hashtag #SoapShare so I can see what you're making!