This week we introduced the new Autumn Frost Fragrance Collection. It includes four non-traditional fragrances: Cocoa Butter Cashmere Fragrance Oil, Vermont Maple Fragrance Oil, Sparkling Snowdrop Fragrance Oil and Cedar and Amber Fragrance Oil. We tested hundreds of fragrances and found the best for your fall and winter projects. Learn more about the collection in this post. Until September 30th, try the collection and save $10.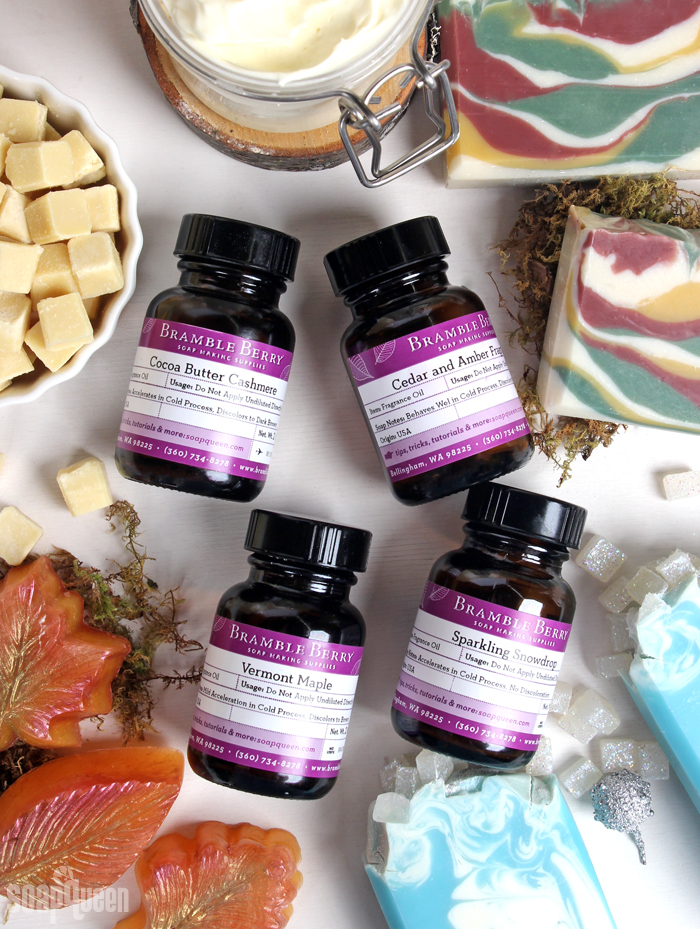 The new Cocoa Butter Cashmere Fragrance Oil adds a sophisticated and cozy scent to the DIY Body Mousse. The fragrance goes perfectly with the chocolatey notes from the cocoa butter cubes. The recipe also has jojoba oil and avocado butter, which create a fluffy texture and help moisturize the skin.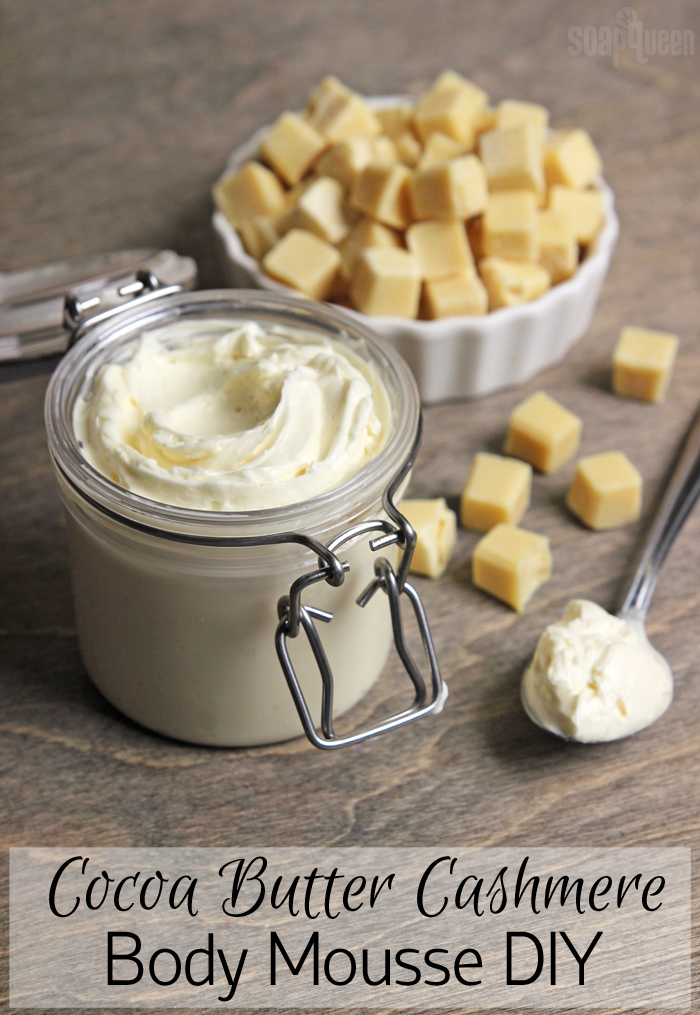 The Cedar and Amber Cold Process Soap is inspired by the evergreen trees that grow in the Pacific Northwest. It features a rustic red, green and yellow color palette. The new Cedar and Amber Fragrance Oil has notes of pine, clove and amber, which goes perfectly with the fall colors.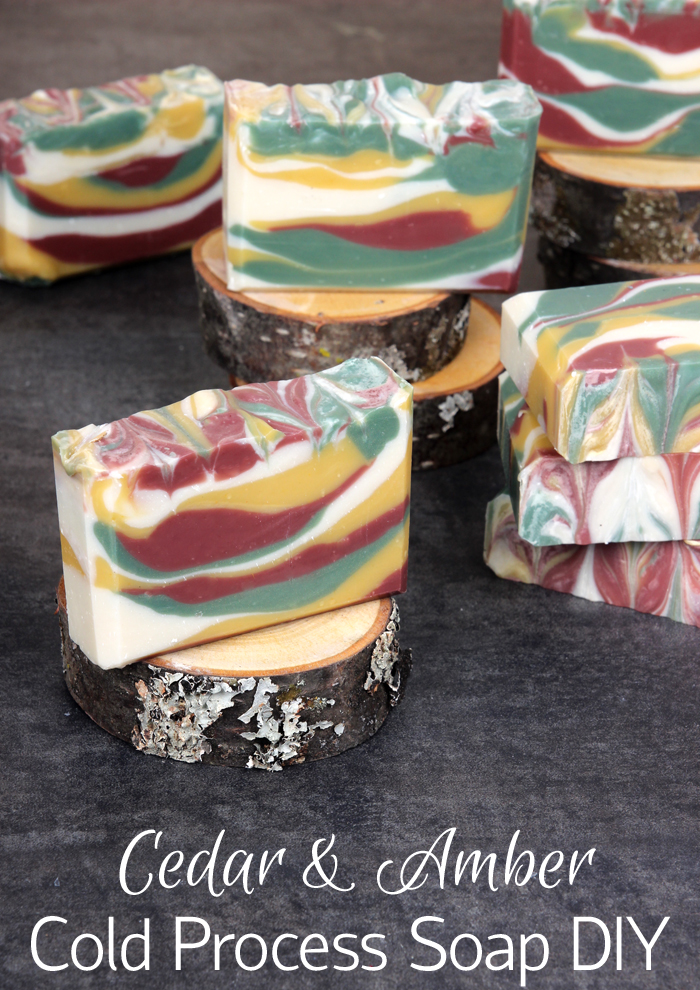 Fall scents and colors look great in a variety of projects, including soap and scrubs. The Pumpkin Spice Latte Sugar Scrub is scented with a delicious combination of Pumpkin Spice Fragrance Oil and Turkish Mocha Fragrance Oil. The Foaming Bath Butter and coffee butter create a creamy texture. Find more inspiration in the Fall Into Autumn Projects post.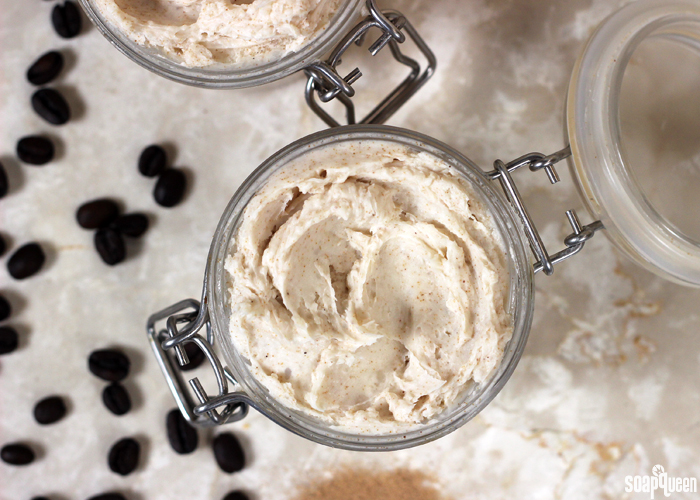 This week's Facebook Photo of the Week by Kathy with Mom & Me Milk Soaps and More is full of moisturizing ingredients to combat dry fall and winter skin. Her Breast Cancer Awareness Soap is made with skin-loving mango butter, shea butter, buttermilk and goat milk.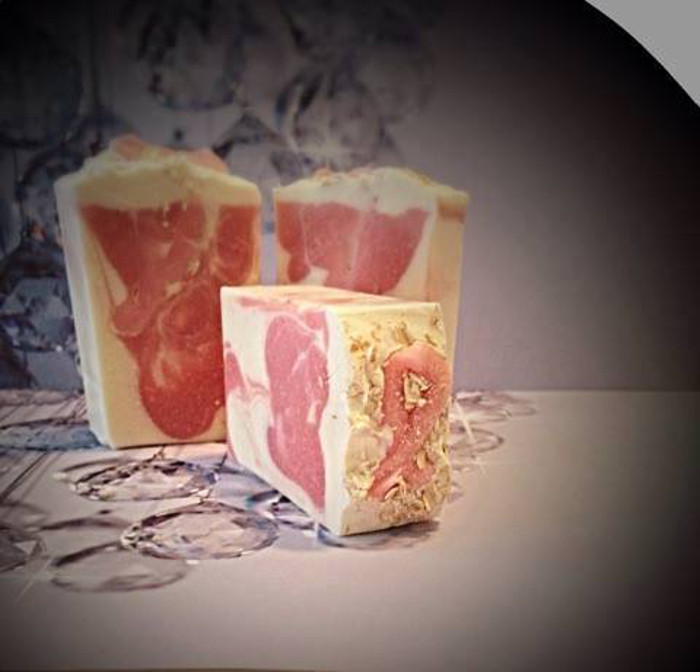 The pink and white swirl in Kathy's soap is beautiful. I love the ribbon and oatmeal on top as well. It is scented with earthy tea tree essential oil. For more recipes made with tea tree, check out the Sudsy Shampoo Bar Tutorial. It's also used in the Tea Tree and Rosemary Cleansing Bar for Oily Skin.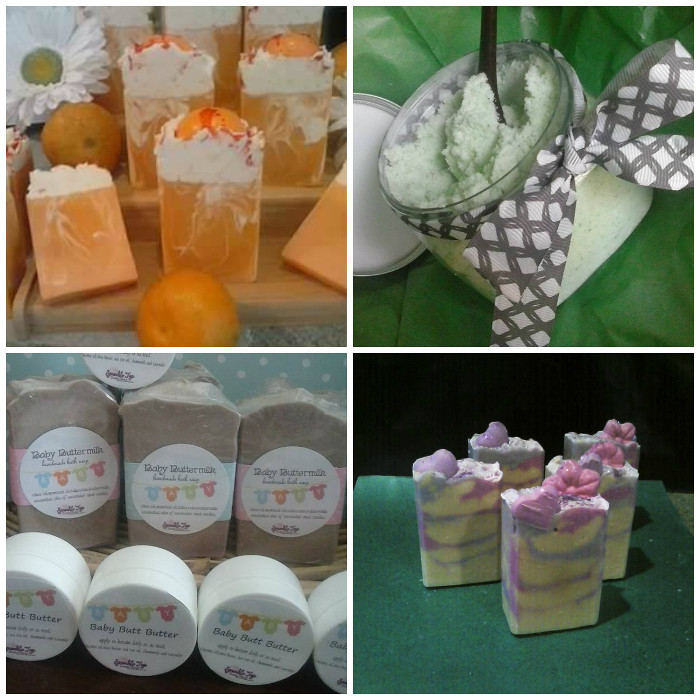 Above (clockwise, top left) are Kathy's orange soap, Fairy Bath Kiss, purple soap and Baby Buttermilk Soap. For more buttermilk recipes, check out the Baby Buttermilk Bastille Bars. Milk also feels great in the Silky Coconut Milk Face Mask.
Find Mom & Me Milk Soaps and More
On Facebook
On the web
On Etsy
This week's Instagram Photo of the Week is gorgeous as well. The Rainbow Soap is made by Small Batch Soaps. The crisp rainbow layers look amazing, and I absolutely love the mica paint on top. For more of their work, check out their Instagram page.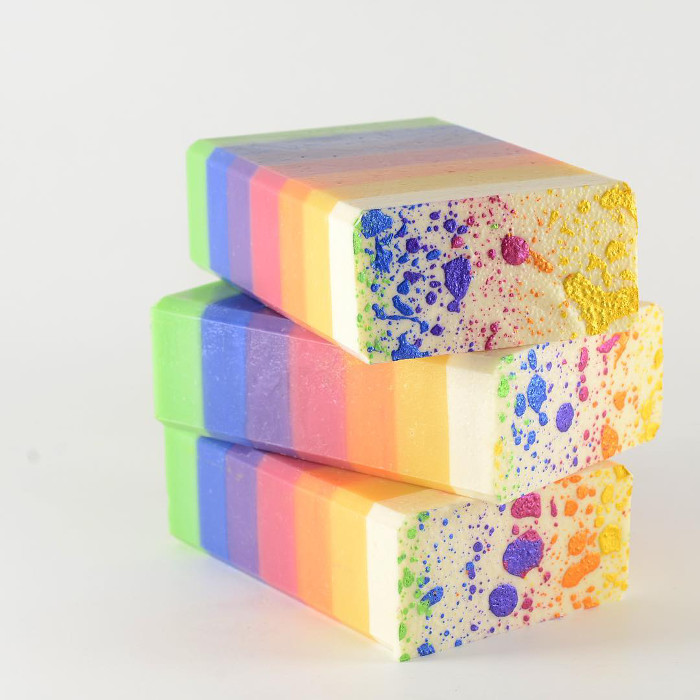 Post pictures of your crafty creations on the Facebook page each week for a chance to be featured on the Soap Queen blog and receive a sweet soapy package from Bramble Berry. Photos are chosen based on consensus from the Bramble Berry staff, so the best way to increase your chances of winning is to show us lots of photos!
To participate in the Instagram contest, hashtag your pictures with #soapshare. Each Friday, I will pick a photo on Instagram to be featured on the Bramble Berry Instagram account.
For those of you who have been featured on the blog, we now have an official "Featured on the Soap Queen" badge! You can include that badge on your website, blog, pictures, etc. To save the badge, click here. =)