Following the infamous Bramble Berry Easter Egg hunt of  '09 and the Find the Santa of '11, we've got another fun find-it for you! Come join us for our Valentine's Day-themed treasure hunt all around the newly updated Bramble Berry website and get a chance to win your choice of brand new Soap Queen E-Books.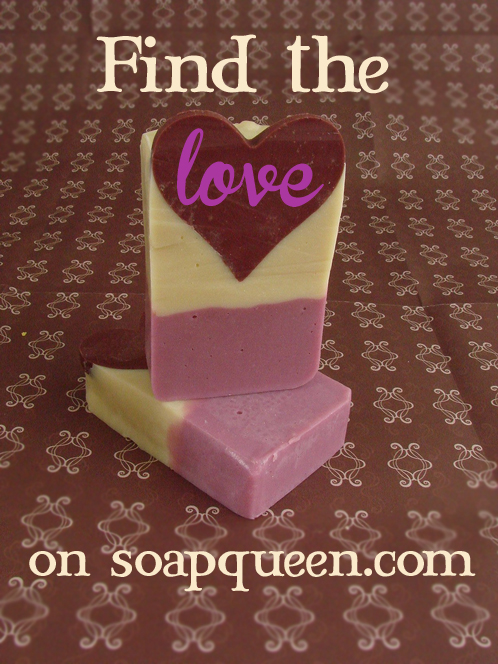 What Can I Win?
You have a chance to win one of the brand new Soap Queen E-Books that haven't even been released yet! Just like our original popular series of e-books, the Soap Qeen E-books are a compilation of the tutorials posted on the Soap Queen Blog over the last two years. And the Soap Queen has been busy over these last couple of years! Get all of the projects from the Soap Queen blog, organized by category, in a series of convenient go-anywhere E-Books.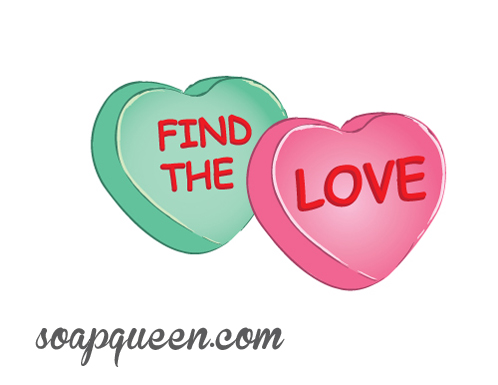 Rules
Find ten heart logos on the Bramble Berry Website. They can be anywhere on the website, so think outside the box and keep your eyes peeled!
Send us an email to contest(at)brambleberry(dot)com with links to at least ten different locations where the heart logo appears with the subject line "I Found the Love".
In that same email, let us know if you'd like the Cold Process E-book, the Lotions, Scrubs, and Salts E-book  or the Melt & Pour E-book.
You'll receive your instructions for the free book download within a week. That's it!
Deadline

The contest starts today, January 29th and ends on Friday, February 8th. You have nearly two weeks to complete the website heart search.
Get ready. Get Set. Go find the love!