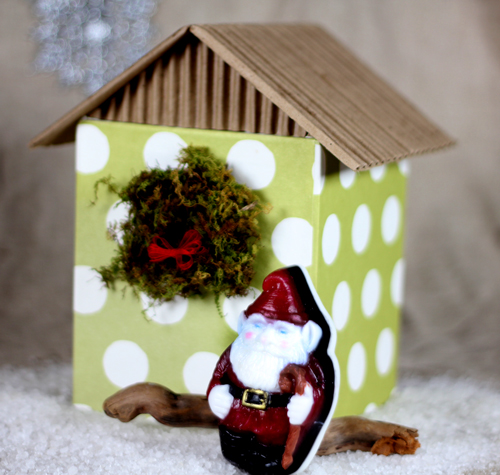 Does anyone remember the famous Bramble Berry Easter Egg hunt of  '09? Well it's back people! Join us on our Christmas themed hunt around the Bramble Berry website. All you have to do is find three Santas, send us the links, and WIN! The best part is that everyone has a chance to win a prize. Do you really think we would leave anyone out around Christmas?
What Can I Win?
You have a chance and choice to win either the Cold Process Trio online videos (three online videos worth $8.85) or all of the Soap Queen MP Projects in one e-book (three e-books worth $9.95). Squee!
Rules
Find three Santa Soaps pictures on the Bramble Berry Website. ( There are about 10 hidden on the site, so you have a great chance!) See example below.
Send us an email to contest(at)brambleberry(dot)com listing at least three links to different pictures of the Santa Soap with the subject line "I Found Santa" . Also be sure to let us know which prize you want and we'll send you the coupon code.  All criteria must be met in order to win. Easy-peasy-lemon-squeezy!
Deadline
The contest starts today (Nov. 3, 2011) and ends next Thursday (Nov. 10, 2011). So you you have exactly one week to collect your Santa Soaps!
Recap
Email contest(at)brambleberry(dot)com
Subject line "I Found Santa"
Include 3 links to the Santa Soaps and which prize you want
You have until Thursday November 10th
How much do you love the Santa Soaps? Stay tuned. We'll post the tutorial later today so you can make your very own Santa soaps for Christmas! They're sure to be a hit!