Announcing the S.O.A.P. Team for Fall/Winter 2012! In no particular order…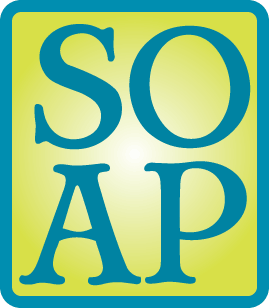 Barbara of Willow Tree Soap Co.: Website, Facebook
Meghan of Dreaming Tree Soapworks: Website, Blog
Angie of Angie's Suds and Such: Etsy, Facebook
Laura of Glad Heart Soaps: Blog, Facebook
Milly of Second Spring Soaps: Etsy, Facebook
Treat Me Bath and Body: Website, Blog
Alicia of Clean by Ali: Website, Blog
Cecilia of Mathair Earth: Etsy, Facebook
S.O.A.P. Team members: Please email soap(at)brambleberry(dot)com with your contact info and shipping address. We'll be packing up the sample fragrance oils and sending them out on Wednesday, so the sooner the better!
What a great response we had to this call for applicants. It was fun reading about all of your favorite Bramble Berry products.  Honorable mention to @SmallWaldo who named our customer service as their favorite product we carry. Awwwww … You guys really made it a tough choice this go around (as usual). Thank you to all those who tweeted, pinned, blogged and posted on Facebook. Keep an eye out for our next announcement, maybe you'll be the next S.O.A.P. Team member!
Check out these fragrance oils that previous S.O.A.P. teams have helped to bring on board: Floral Edition, Summer 2011, Fall 2011, Summer 2012.
What fragrances do you want to see on the next testing panel? Taking all suggestions now (!)