This week we've been inspired by the changing weather and temperatures in the Pacific Northwest. On Sunday we featured the super skin-loving Shea Butter, which can make your even winter-chapped skin feel luxurious. On Tuesday, our most recent melt and pour project reminded us of the stormy grey skies that accompany fall and winter. This week's Facebook Photo of the Week continues our fall trend, so curl up next to a warm fire and enjoy!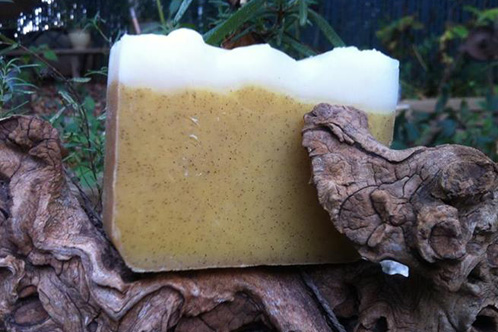 This week's photo comes to us from Kathy, owner of Sand Creek Soaps. She told us this was her first time using the delightful Almond Biscotti Fragrance Oil. To complement the amazing fragrance oil, she added some exfoliating Ground Walnut Shells as a special touch. If you want to make a fall-inspired scrubby soap, check out the Oatmeal Stout Cold Process Soap (the exfoliant is oatmeal)  or even the Handmade Soap for the Gardener. I appreciate everyone who participates in our fantastic soapmaking community, and can't wait to see what new ideas you come up with. Keep sharing your soapy creations with us on Bramble Berry's Facebook page!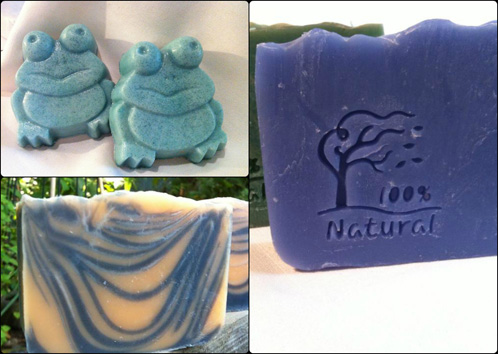 Kathy's Facebook Page: Sand Creek Soaps

Post pictures of your soap creations on the Facebook page each week for a chance to be featured on the Soap Queen blog and receive a sweet soapy package from Bramble Berry.