Happy Halloween everyone! It's hard to believe it's almost November already. We celebrated the last week of October with this beautiful and chilly Misty Maritime Moon Cold Process Tutorial. It uses the new negative space embed technique, which creates a totally unique look.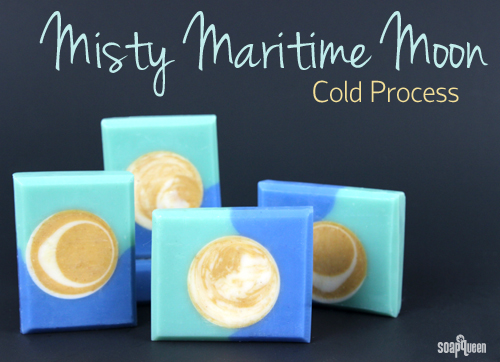 In the mood for more new techniques? This Vibrant Mehndi Cold Process Soap uses a squeeze bottle to trace a henna-inspired pattern. It was one of several tutorials featured in the Color, Spice and Everything Nice promotion. The promotion also featured this delicious and fruity Mango and Coconut Chia Seed Pudding. It features creamy coconut milk, mango and nutritious chia seeds, which makes a perfect guilt-free snack.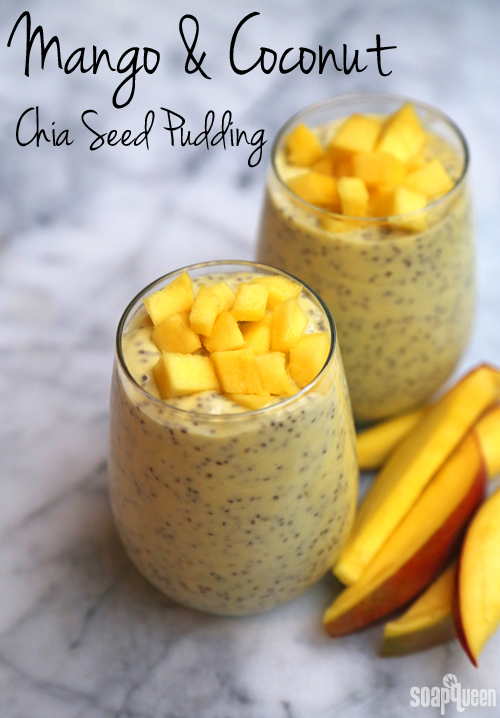 In addition to new techniques, this week was also about new services! The Handmade Beauty Box is a subscription box that delivers monthly DIY beauty projects right to your door. The website is scheduled to launch in November, but the Handmade Beauty Box on Kickstarter allows you to sign up early. Click through to find out more.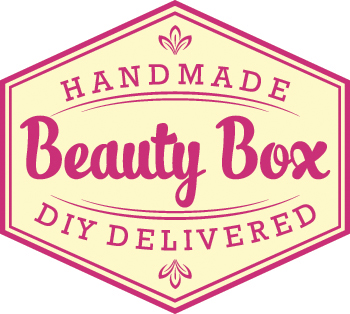 New techniques and services are exciting to try, but the classics are fun as well! This throwback episode of Soap Queen TV features a beautiful purple, blue and yellow swirl in the 18 Bar Unfinished Birchwood Mold. With a variety of vibrant colors, this advanced soaping technique results in a gorgeous bar of soap.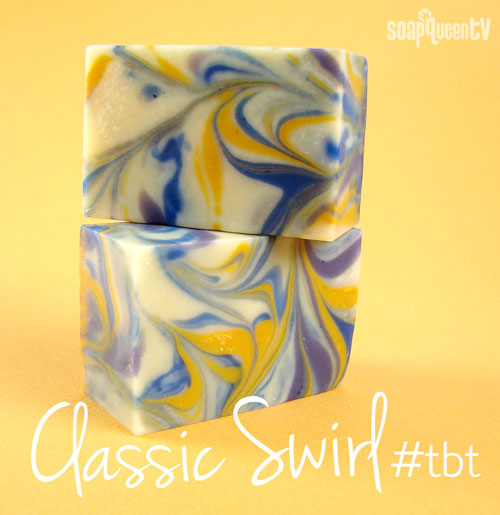 Preparation is essential before creating a beautiful swirl, and these small and large heat resistant pouches make that process easy. These sturdy reusable bags are microwavable and boilable. Learn how to use them in this How to Boil Heat Resistant Plastic Pouches blog post.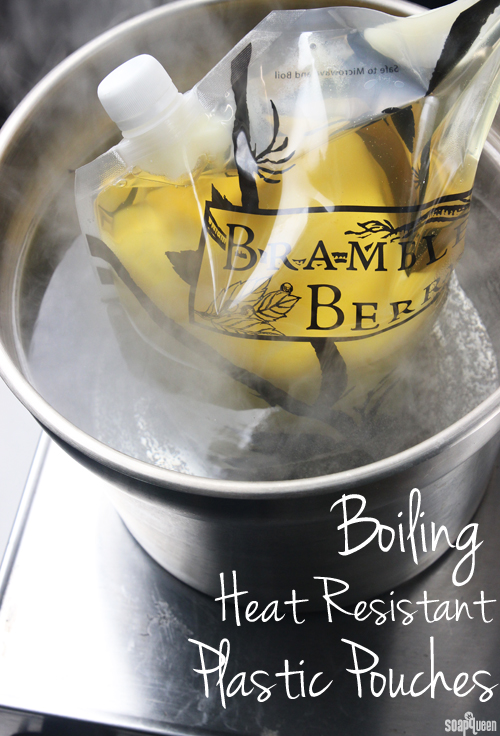 Sarah with Whimsical Soap Works LLC uses a lot of interesting techniques in her show-stopping soapy creations. Her Bumblebell Soap, with greek yogurt, almond milk and the sweet and floral Wildflower Honey Fragrance Oil is this week's Facebook Photo of the Week.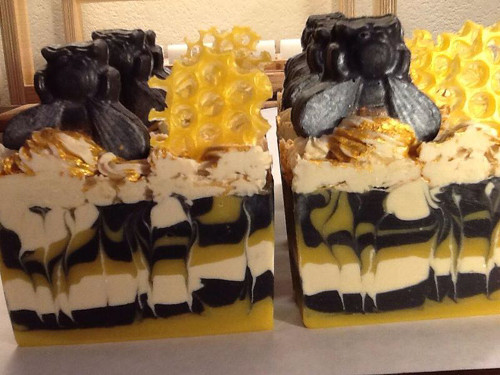 Swirly layers of yellow, white and black are topped off with fluffy frosting and adorable honeycomb and bee accents. If you'd like to make a bee-themed soap, check out this Save the Honey Bee Melt and Pour Tutorial. For a bee-themed cold process soap, click through this Honey Bee Soap Tutorial.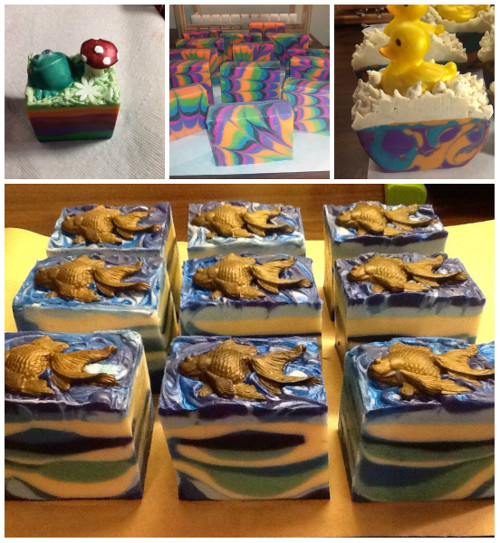 Above (clockwise, top left) are Sarah's frog and mushroom soap, Supernova soap, duck soap and fish soap. Sarah's gorgeous Supernova soap uses a column pour technique to create the loopy pattern. Learn how to use the technique in this How to Make Funnel Pour Soap on Soap Queen TV Episode. Don't have a funnel? No problem! Get the same look in this Make Faux Funnel Pour Soap Soap Queen TV Episode.
Find Whimsical Soap Works LLC
On Facebook

Post pictures of your crafty creations on the Facebook page each week for a chance to be featured on the Soap Queen blog and receive a sweet soapy package from Bramble Berry. Photos are chosen based on consensus from the Bramble Berry staff, so the best way to increase your chances of winning is to show us lots of photos!