The 12 Days of Christmas promotion is officially over tomorrow. Hopefully you have lots of handmade gift ideas for the holidays! The promotion features easy to make projects, like the adorable Chocolate Mint Melt and Pour soaps. With a delectable mix of Dark Rich Chocolate Fragrance Oil and Moroccan Mint Fragrance Oil, this soap smells just like a classic holiday candy. The Moroccan Mint Fragrance Oil is 30% off until tomorrow at noon PST. No coupon necessary.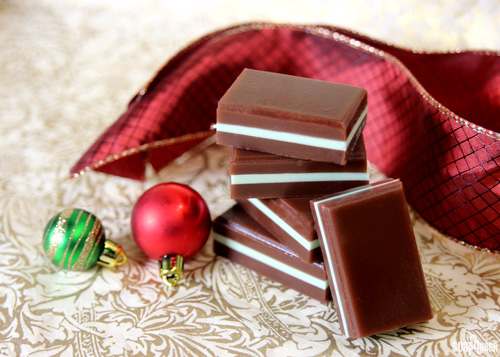 For more minty bliss, click through this Minty Layered Bath Salts tutorial. A soothing combination of pink sea salt and epsom salt in your bath is a perfect way to relax after a cold winter day. The Moroccan Mint Fragrance Oil adds a fresh minty fragrance, creating a rejuvenating bath experience.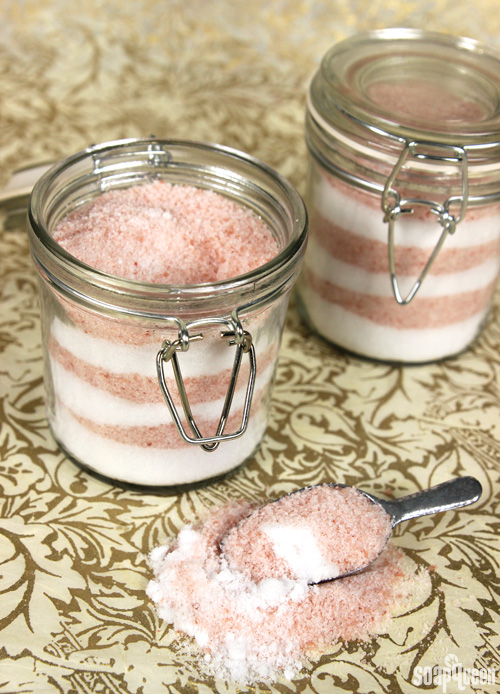 What's that? You want even more minty goodness? We've got you covered with the Peppermint Pucker Lip Scrub. Jojoba beads and sugar gently exfoliate lips, allowing lip products to absorb better. Made with avocado oil and the Nourish Lip Balm Base, this scrub hydrates the lips at the same time.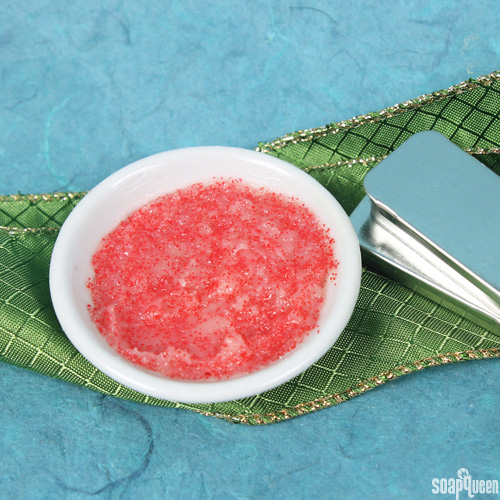 In addition to lips, skin can also get dry during the winter. Keep it moisturized and protected with this Whipped Champagne Shea Butter. With a fluffy texture and a bubbly scent from Champagne Fragrance Oil, it's a perfect gift for your friends and family. The addition of tapioca powder helps cut the greasy feel, giving the butter a smooth and silky texture.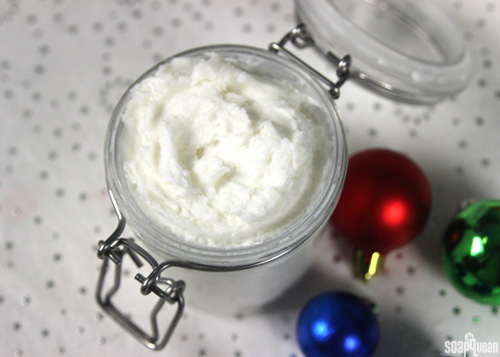 Looking for more projects to keep skin hydrated? The Lotion Melt and Pour Cubes are a great way to moisturize the skin. Made with a combination of Shea Melt and Pour and Aloe Lotion Base, these bars are extra creamy and skin-loving. The Aloe Lotion Base gives these bars additional rice bran oil, and oat extract which is known for its moisturizing abilities.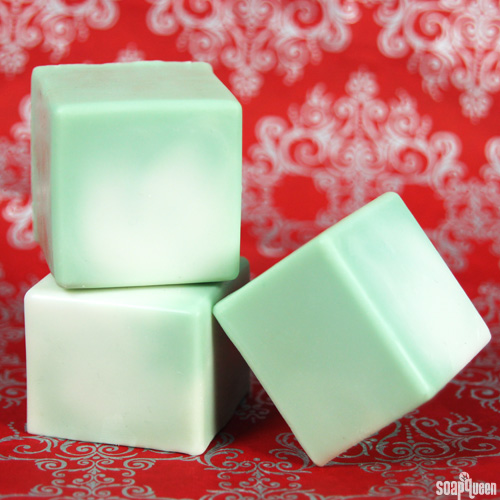 For more winter comfort, check out the Winter Gardenia Ombre Candle. Light this candle, cozy up, and enjoy the unique floral scent from the Winter Gardenia Fragrance Oil. If you're looking for tips on candle making, the Orange Blossom Candle Tutorial post contains candle frequently asked questions and answers.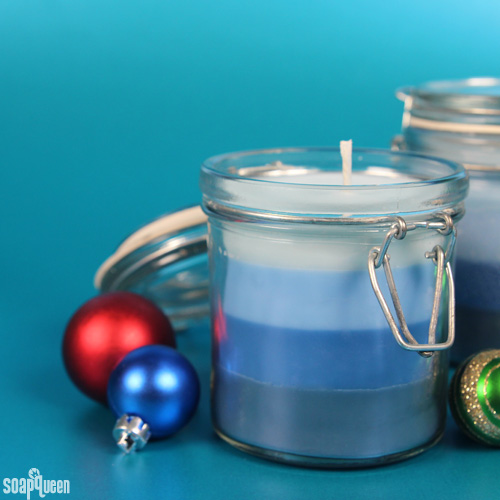 Time for some color and sparkle! The silver, gold and merlot hues in this Holiday Glam Nail Polish are a great way to add some sophistication to your winter wardrobe. These colors are perfect for everyday, or for a special holiday party.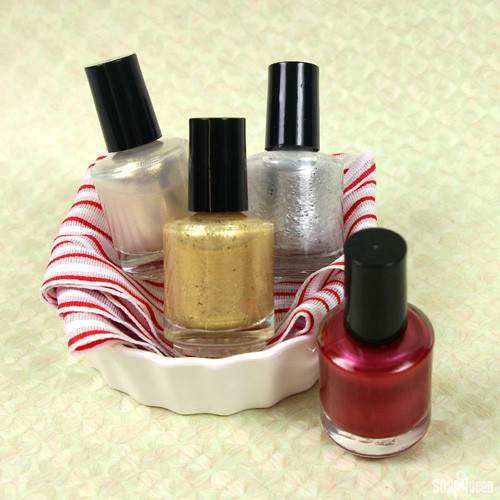 In the midst of all the holiday projects, the Handmade Beauty Box team is getting ready to ship the first round of boxes! The team only needed 13 more followers for every single Handmade Beauty Box subscriber will have access to a live crafting session for each project. Thanks to everybody who helped us reach this goal! Read more in this Handmade Beauty Box Update.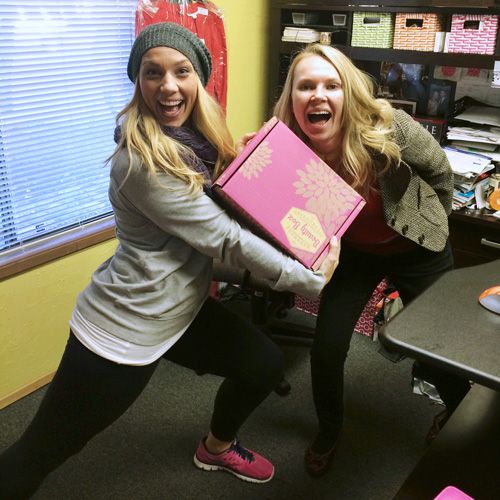 Now, let's get back to more holiday projects! This week's Facebook Photo of the Week by Artisan Suds brought some holiday cheer with cute curls and a delicious combination of Peppermint Essential Oil, 2nd Distill and Vanilla Select Fragrance Oil.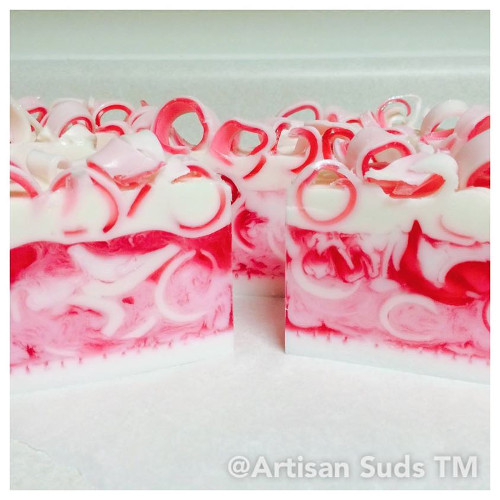 Bright red and creamy white layers are accented with curly embeds for a fun and unique look. If you want some festive embeds in your soap, check out the Jolly Jubilee Embeds tutorial. You can also add some wintery accents using stencils. Check out how in this Snowy Stencil Melt and Pour tutorial.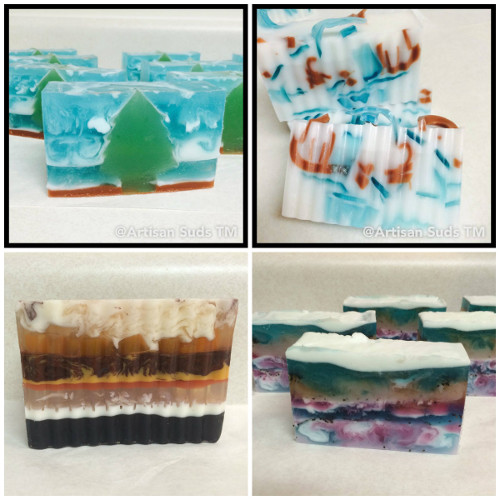 Above (clockwise, top left) are Artisan Suds' Kerns Christmas Artisan Soap, Old World Mediterranean Soap, Celestial Skies Soap and Autumn Harvest Soap. The layered soaps are so amazing! To create your own layered luxury, check out this Shimmer Fall Layers Melt and Pour Tutorial. Get the look with rebatch in this Ombre Rebatch Soap tutorial.
Find Artisan Suds
On Facebook
On the web
Post pictures of your crafty creations on the Facebook page each week for a chance to be featured on the Soap Queen blog and receive a sweet soapy package from Bramble Berry. Photos are chosen based on consensus from the Bramble Berry staff, so the best way to increase your chances of winning is to show us lots of photos!