Yields:
Approximately 7 lip tins
While the holiday season is full of cheer, it can also be tough on your lips. Blowing wind, cold temperatures, rain and snow can cause chapping or dryness. This Peppermint Pucker Lip Scrub lightly exfoliates, allowing lip balm to soak in better. This results in more hydrated, happy lips!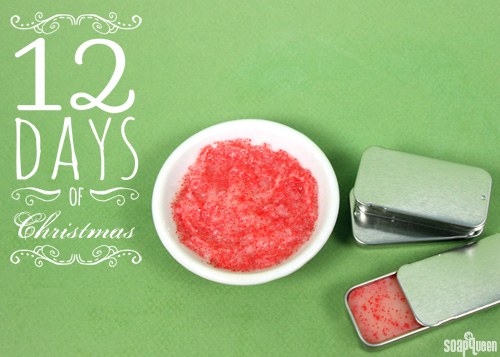 Red Jojoba Beads and sugar add gentle exfoliation and beautiful holiday color while avocado oil leaves a smooth and silky feeling on your lips. Mint Julep Flavor Oil adds a nice fresh kick to the scrub. And because this scrub is made with Nourish Lip Balm Base, it's easy and quick to throw together as a last-minute handmade holiday gift.
1 oz. Nourish Lip Balm Base
1 oz. Avocado Oil
1 mL Mint Julep Flavor Oil
1 tbsp. Red Jojoba Beads 
1 tbsp. sugar
7 Slidey Lip Tins
Optional: Droppers

Click here to add everything you need for this project to your Bramble Berry shopping cart!
ONE
: In a heat-safe container, melt 1 oz. of the lip balm base and 1 oz. avocado oil on 30-second bursts. If you attempt to just heat the base without stopping and stirring in between 30-second bursts, it's 
possible to shatter glass 
so take a little longer and make your microwave happy.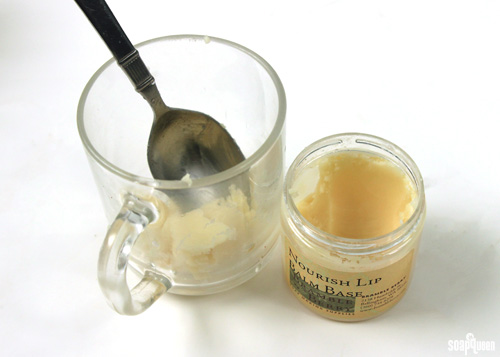 TWO
: Use a dropper to add 1 mL of Mint Julep Flavor Oil and mix well.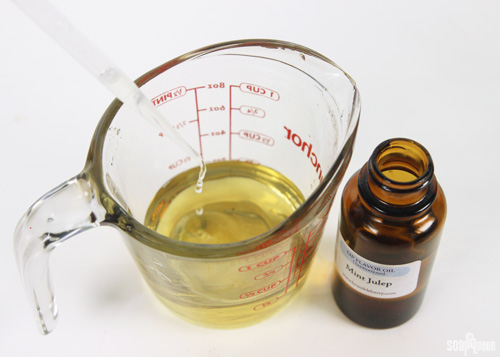 THREE
: When your mixture is between 140-145F, add 1 tbsp. of the jojoba beads and 1 tbsp. of sugar and stir. Jojoba beads can melt if they're overheated, so it's important to wait for the mixture to cool. 
Note: This scrub is gentle, but if prefer a super scrubby product, increase the amount of sugar to 1.5 tbs.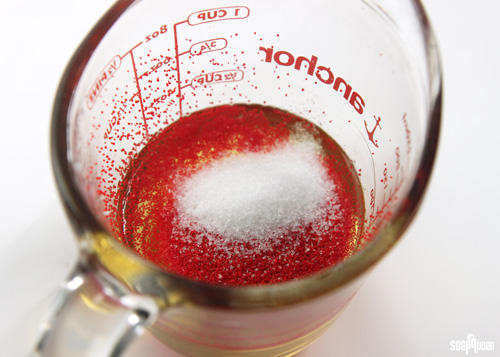 FOUR: Pour the lip scrub into the slidey tins.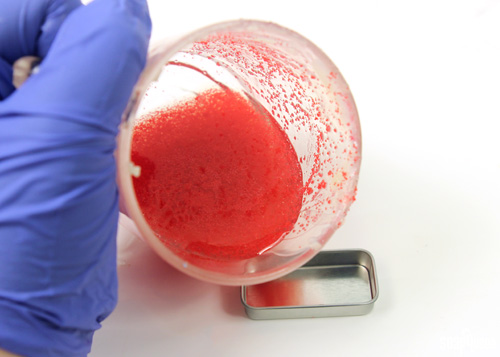 After the scrub cools, pop the top on and enjoy! To use, apply scrub to the lips and use your fingers to scrub back and forth. Wipe off any jojoba beads or sugar.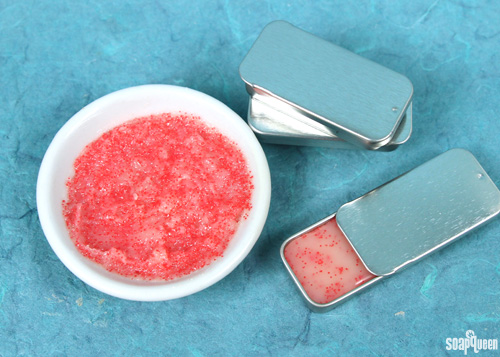 Do you have any tips or tricks to keep your lips feeling soft and hydrated during winter?