Last week was super busy on the SoapQueen blog. Two new contests were introduced: a new Make It Month (all about the sample of the month, Oatmeal Milk and Honey Cybilla) and a call to arms by subscription service Fair Ivy. We also blogged three new tutorials: a super cute Red Apple Cold Process Soap Recipe, an anti-pinch nail polish tutorial for St. Patrick's Day, a DIY tutorial on how to make a traveler bag for toddlers and my favorite, the shortbread recipe that I used to announce the gender of Bramble Girl to my family. Miss out on any of the daily happenings? Join us on Bramble Berry's Facebook page to keep up-to-date and learn about the newest products, tutorials and deals. Best of all the sun is finally shining in the Pacific Northwest (well, intermittently) and all of Team Bramble Berry is soaking up as much of it as they can. Are you ready for last weeks Facebook Photo of the Week? Let's go!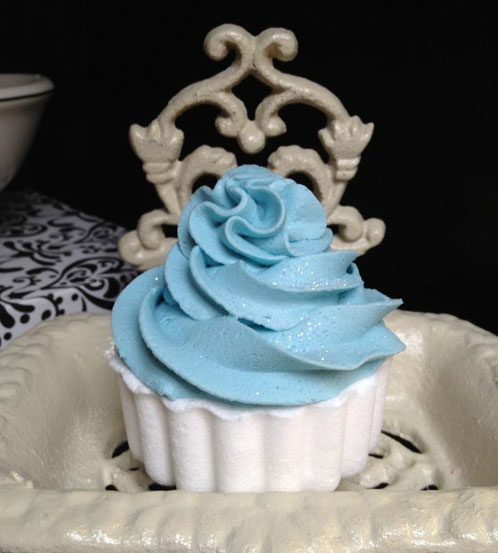 This week's photo comes to us from Leslie of LillaSyster Soap Company. Leslie tells us that we have created a soaping monster and she just loves making the perfect cupcake fizzy bath bombs. This particular fizzy is made with the White Tea and Ginger Fragrance Oil and that she made a whole other batch with the Blackberry Fragrance Oil that she just adores. Thank you so much for sharing your creations with us and being part of soapmaking community on Facebook, Leslie! Look forward to getting a special little package from Team Bramble Berry.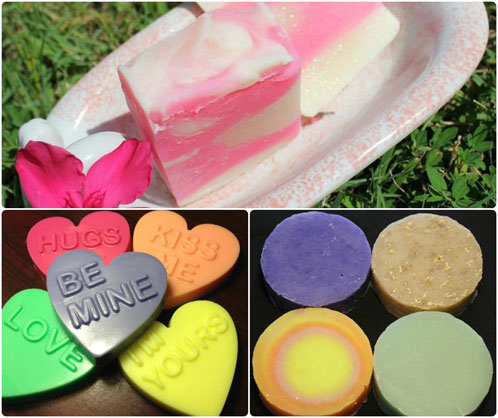 Leslie's Facebook Page: LillaSyster Soap Company

Leslie's Blog: LillaSyster Soap Company

Would you like your photo or project to be featured on the blog? Come join us for soap talk, contests and lots of crafty inspiration on Bramble Berry's Facebook page and share a photo of your latest project. Your handmade soap might be next week's feature!