This week the blog was all about coconut oil. It's a versatile ingredient that can be used in scrubs, balms and more. It's commonly used at 33% or less in cold process soap, otherwise it can be drying on the skin. However, you can make a soap with 100% coconut oil. A 20% superfat helps make it moisturizing. This 100% Coconut Oil Soap is made with annatto seeds, bergamot essential oil and litsea essential oil.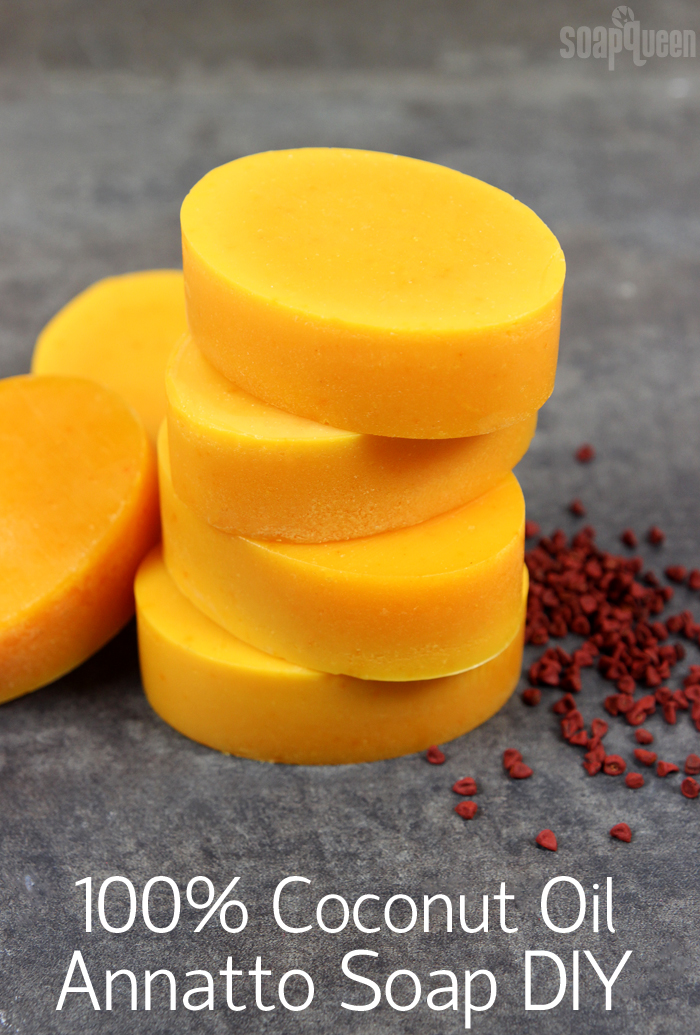 Coconut oil also feels great in the Chamomile Body Balm. The coconut oil in the balm is infused with chamomile. The infused oil is then mixed with yellow beeswax and olive oil. The result is a skin-loving balm that helps moisturize dry areas like elbows and feet. It can also be used on the lips.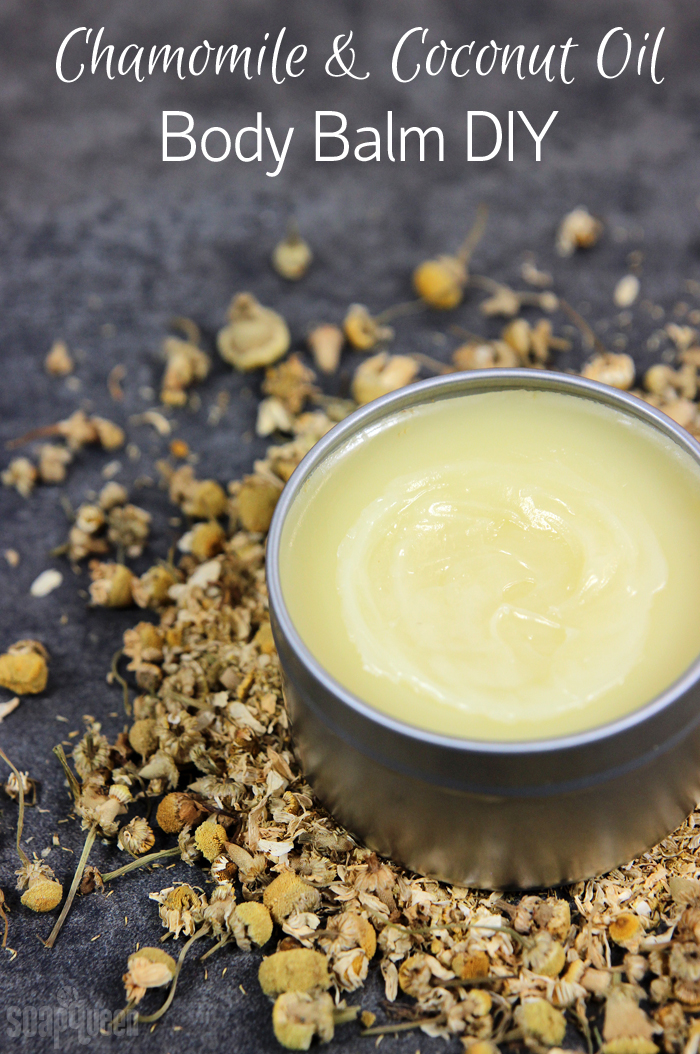 Coconut oil is also perfect for soap frosting because it helps create a recipe firm enough to hold peaks. Ariane with La Fille de la Mer is an expert at making soapy cupcakes and piping soap frosting. She also creates scrubs, balms and more on the Magdalen Islands in Quebec, Canada. Many of these recipes, as well as Ariane's tips and tricks, are shared on her YouTube channel. Learn more in the Chatting with Ariane of La Fille de la Mer post.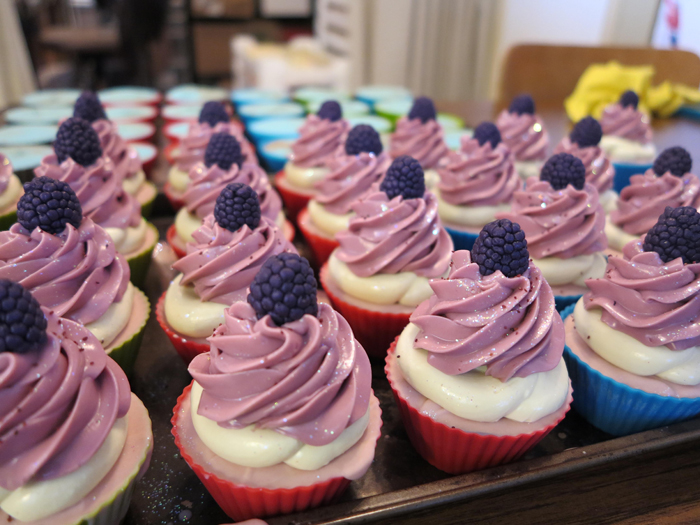 If you're in the mood for more fun and colorful projects, check out the DIY Sparkling Bath Crystals Tutorial. They're made with the new extra large bath crystals. The crystals are sprinkled with Queen's Purple Mica, Super Pearly White Mica and Fine Iridescent Glitter and scented with Celestial Waters Cybilla Fragrance Oil. This project can be customized with different micas and fragrance oils to create your favorite gemstone.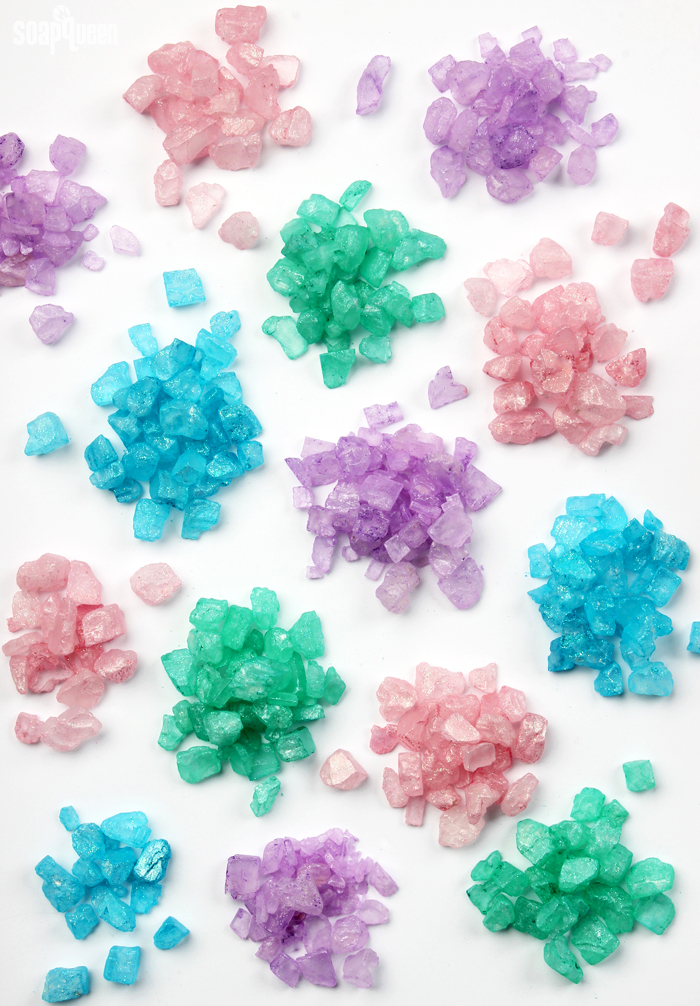 This week's Facebook Photo of the Week by Rosy with Bath n Body Marketplace features beautiful colors and sparkle as well. Her triple butter soap is colored with Titanium Dioxide.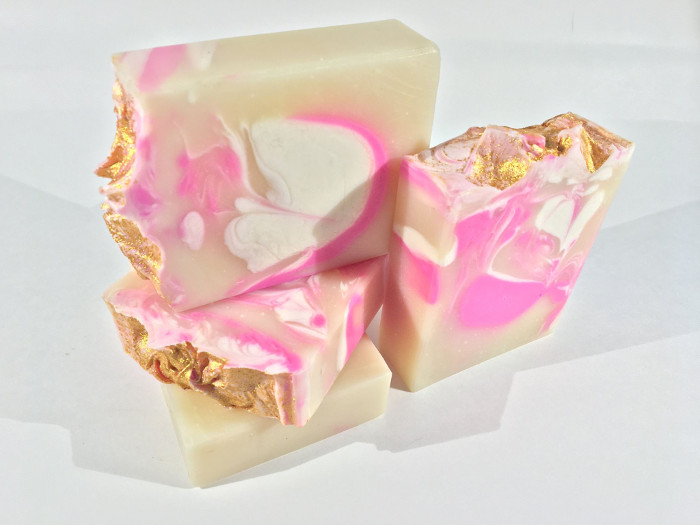 I love the combination of pink and shimmery gold. It creates such an elegant and feminine look. The swirl looks fantastic as well. For more pretty pink soaps, check out the Couture Confetti Cold Process Soap Tutorial. The Once Upon a Dream Cold Process Tutorial features a pink, blue and white color palette.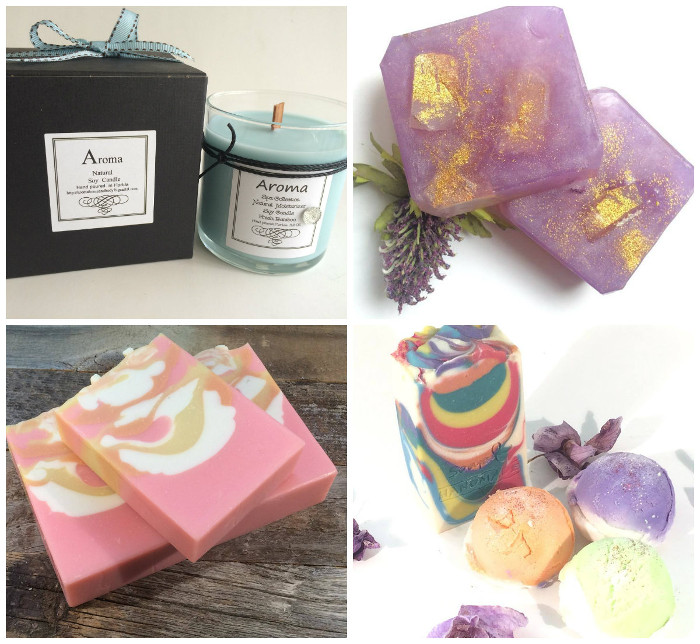 Above (clockwise, top left) are Rosy's Aroma Soy Candle, Gem Diamond Soap, soap and bubble scoops and pink soap. To learn how to make candles, check out the Pure Honey Beeswax Candle Tutorial. The Lavender Vanilla Candle has a fun geometric design.
Find Bath n Body Marketplace
On Facebook
This week's Instagram Photo of the Week is the Pumpkin Spice Goat Milk Soap Cupcakes by Whitetail Lane Farm Soap. The detail on the cupcakes is amazing. I love the green frosting and adorable pumpkins on top. The glitter is a great finishing touch. See more of their work on their Instagram page.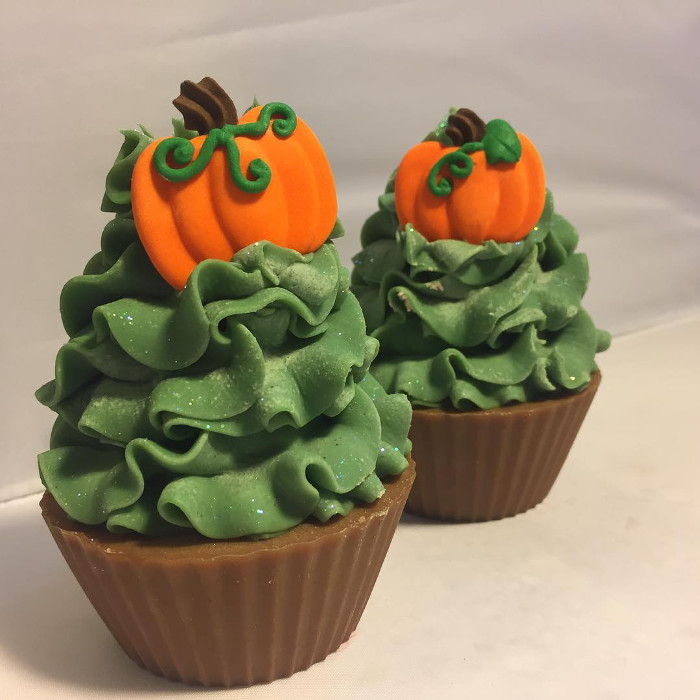 Post pictures of your crafty creations on the Facebook page each week for a chance to be featured on the Soap Queen blog and receive a sweet soapy package from Bramble Berry. Photos are chosen based on consensus from the Bramble Berry staff, so the best way to increase your chances of winning is to show us lots of photos!
To participate in the Instagram contest, hashtag your pictures with #soapshare. Each Friday, I will pick a photo on Instagram to be featured on the Bramble Berry Instagram account.
For those of you who have been featured on the blog, we now have an official "Featured on the Soap Queen" badge! You can include that badge on your website, blog, pictures, etc. To save the badge, click here. =)