I hope everyone had a great Thanksgiving! We definitely did. My sister-in-law hosted the entire family and it was such a treat to just show up with my side and the pie and not worry about all of the hosting details. I owe her for sure (and, next year will definitely be my turn to host again). My aunt made these insane cheese cookie things that she served with a pepper jelly. I probably ate 6 of them? Ooooooof. Eating healthy during the holiday season can be difficult. It really helps to have a support system. If you'd like to focus on healthy habits, join me + 30 others for a special "Best Holiday Ever" 21 day lifestyle challenge. Learn more about the challenge in this post. We are doing our pre-challenge planning right now and everyone is sharing their SMART goals in the private Facebook group.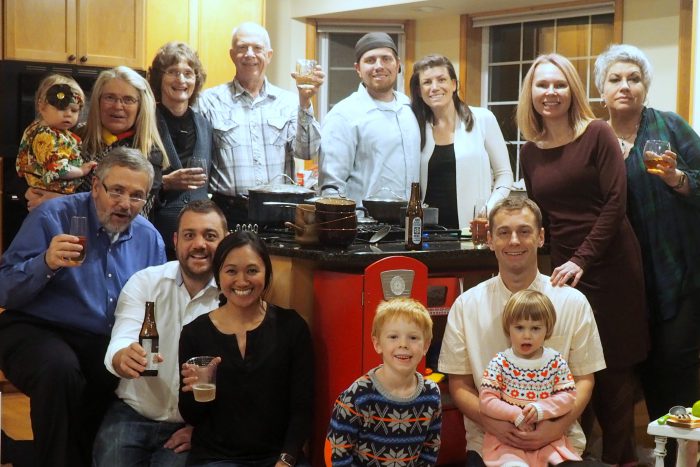 Now that Thanksgiving is over, it's time to start thinking about Christmas gifts. If you have a soapmaker in your life, there are plenty of options. Tools make a great gift for beginners and advanced crafters alike. Click through the Must-Have Cold Process Soap Tools (And Best Splurges!) post for ideas.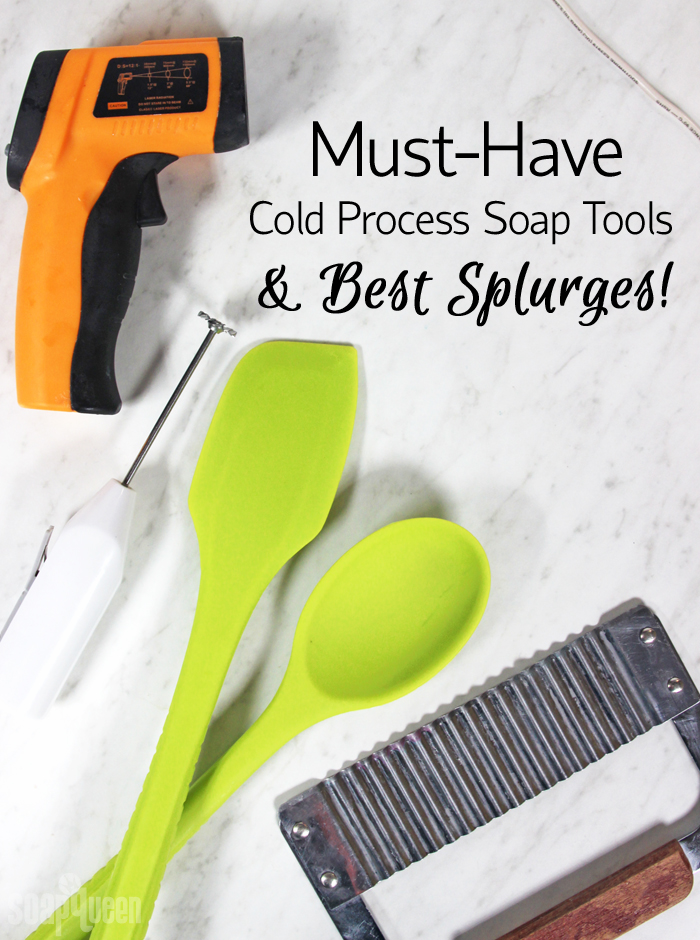 Fragrance oils are another great gift for soapmakers. There are a variety to choose from. However, not all of them are created equal. Some can cause cold process soap to accelerate. The good news is there are ways to work with that acceleration. Learn more in the How to Soap with Accelerating Fragrance Oils post.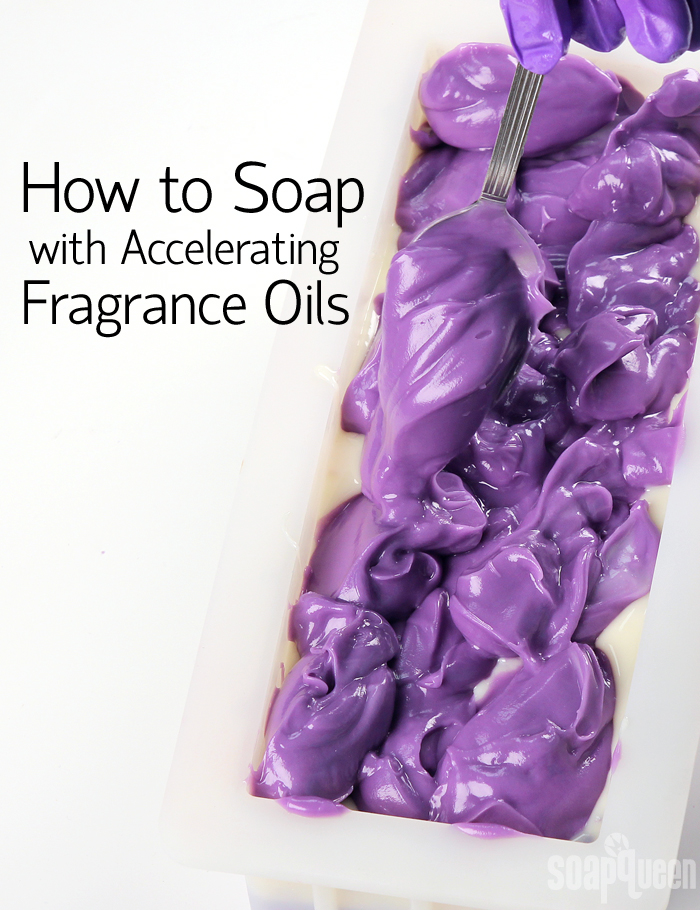 You can also leave your soap unscented. That's a great option for babies or those with sensitive skin. The Gentle Oatmeal and Chamomile Cold Process Soap is unscented and feels great on the skin. It contains skin-loving chamomile herb, bentonite clay and colloidal oatmeal. As a finishing touch, the bars are stamped with the Stork & Baby Acrylic Stamp.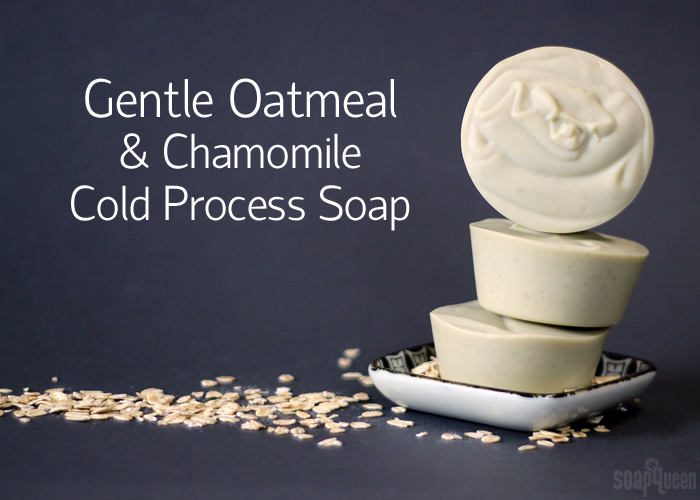 Embeds are another great finishing touch. This week's Facebook Photo of the Week by Jessica with Moose Country Designs features an adorable champagne bottle embed.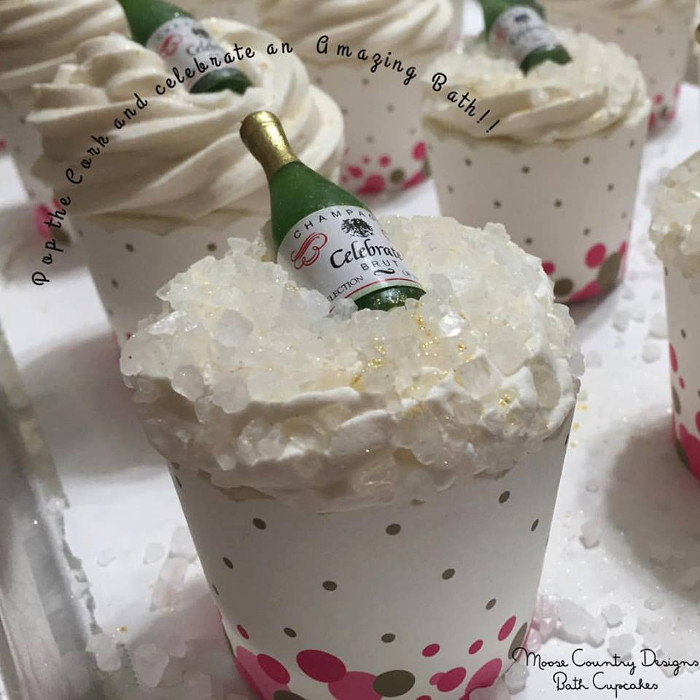 Her Sweet Bath Treats are made with SLSA, which creates big fluffy bubbles in the tub. They are also topped with fluffy frosting and shimmer. The details really add a special touch to the treats! If you love all things bubbly, check out the LoveSpell Solid Bubble Bath recipe. The Aloe Bubble Bath Bombs are another great option.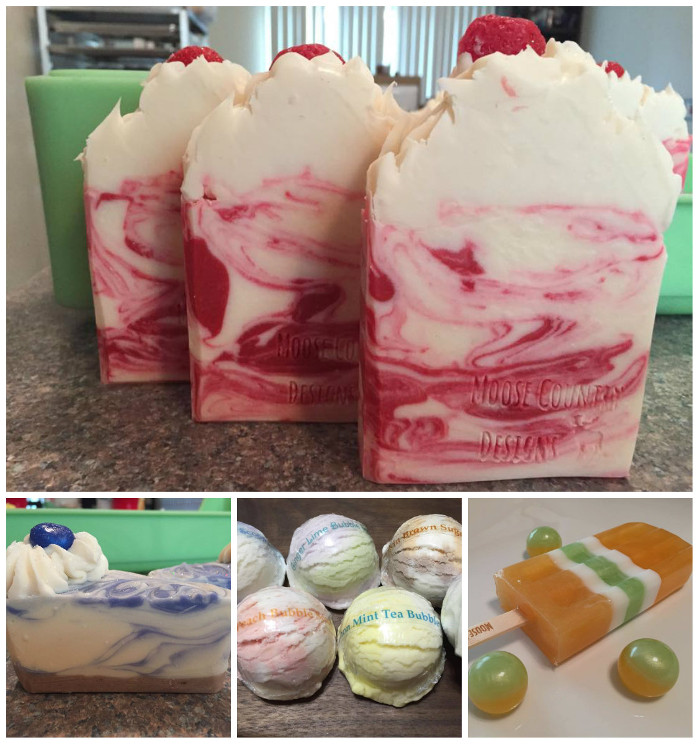 Above (clockwise, top) are Jessica's red and white soap, Mango Cilantro Soap Pops, bubble bath scoops and soap cake. For more soapy desserts, check out the Berry Rhubarb Crumble Soap Tutorial. The Lemon Cold Process Soap Cupcakes smell bright and fresh.
Find Moose Country Designs
On Facebook
On the web
This week's Instagram Photo of the Week by Creative Soap by Steso features a gorgeous rainbow design. She always makes the most amazing soap, and these bars are no exception. For more of her work, check out her Instagram page.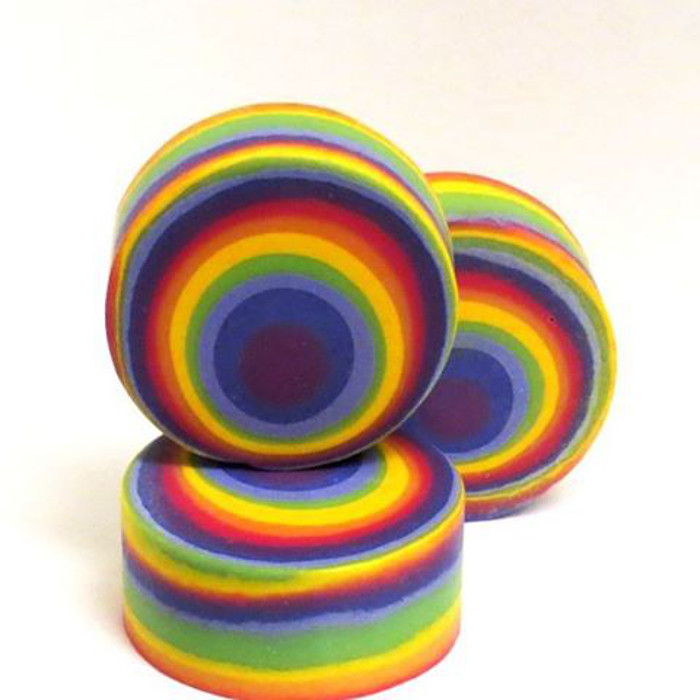 Post pictures of your crafty creations on the Facebook page each week for a chance to be featured on the Soap Queen blog and receive a sweet soapy package from Bramble Berry. Photos are chosen based on consensus from the Bramble Berry staff, so the best way to increase your chances of winning is to show us lots of photos!
To participate in the Instagram contest, hashtag your pictures with #soapshare. Each Friday, I will pick a photo on Instagram to be featured on the Bramble Berry Instagram account.
For those of you who have been featured on the blog, we now have an official "Featured on the Soap Queen" badge! You can include that badge on your website, blog, pictures, etc. To save the badge, click here. =)