Dried herbs are a great addition to any soap recipe. This week the blog featured several tutorials made with botanicals, including the Chamomile Oat Melt and Pour Bars. The top layer is decorated with chamomile herb for a unique and natural look. The bars also have chamomile extract and Chamomile Bergamot Fragrance Oil. For a creamy feeling on the skin, they're made with Stephenson Oatmeal and Shea Melt and Pour Base.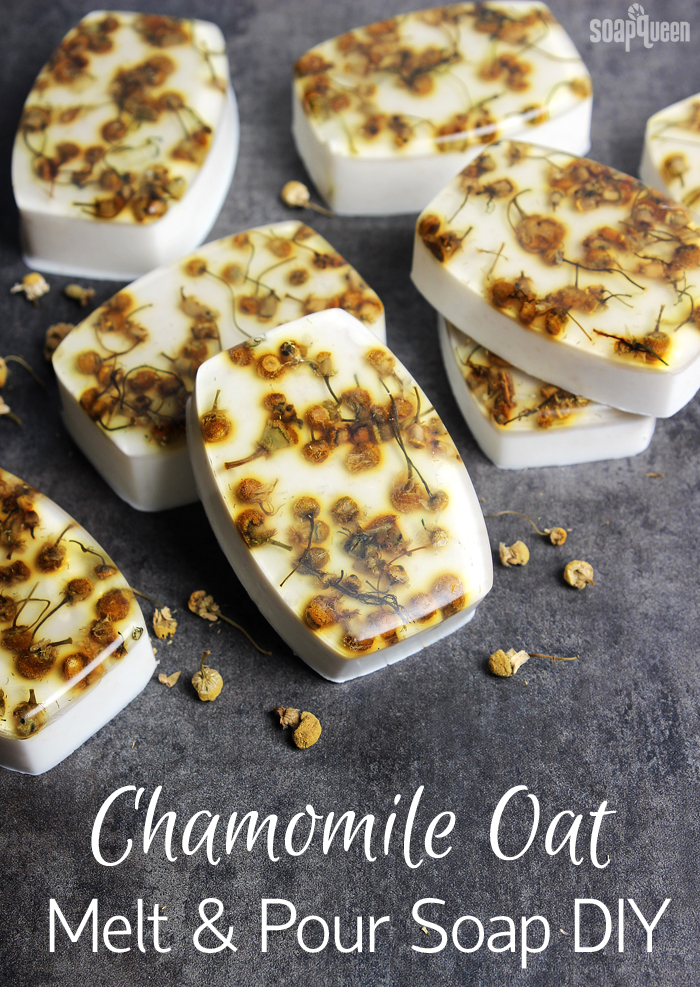 The Thyme and Witch Hazel Facial Bars by Jan with The Nerdy Farm Wife are made with herb-infused water. The recipe also includes olive oil, sunflower oil, castor oil and tamanu oil, which are skin loving and gentle on the face. The witch hazel and honey added at trace give the soap a slightly sweet smell. It's a perfect way to use leftover herbs.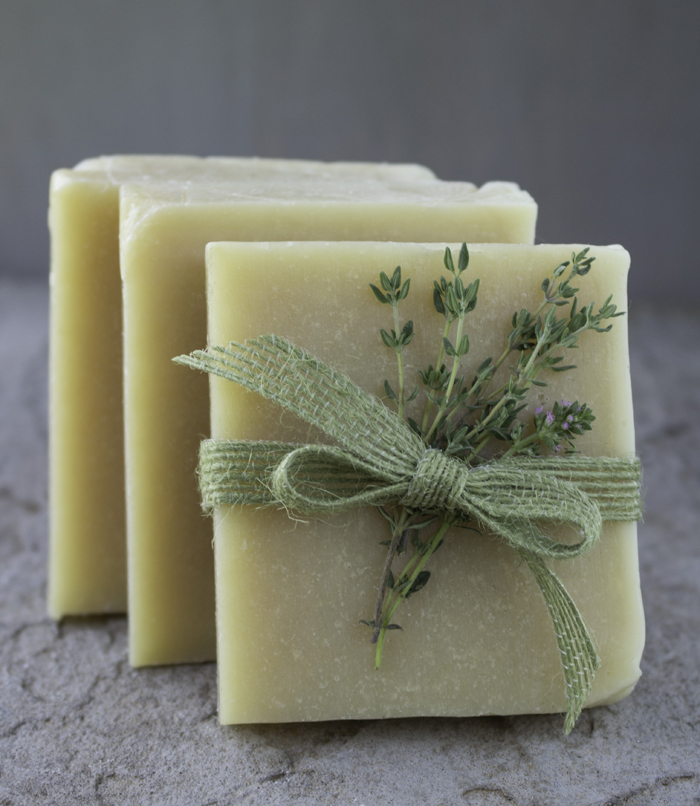 Soapers often look at grocery store items like herbs and wonder if they can incorporate them in soap. We recently asked how people knew they were a soaper on our Bramble Berry Facebook page. The responses were so funny! There was everything from dreaming about soap to finding design inspiration from a printed blouse. Check out the You Know You're a Soaper When… post to see some of our favorite responses.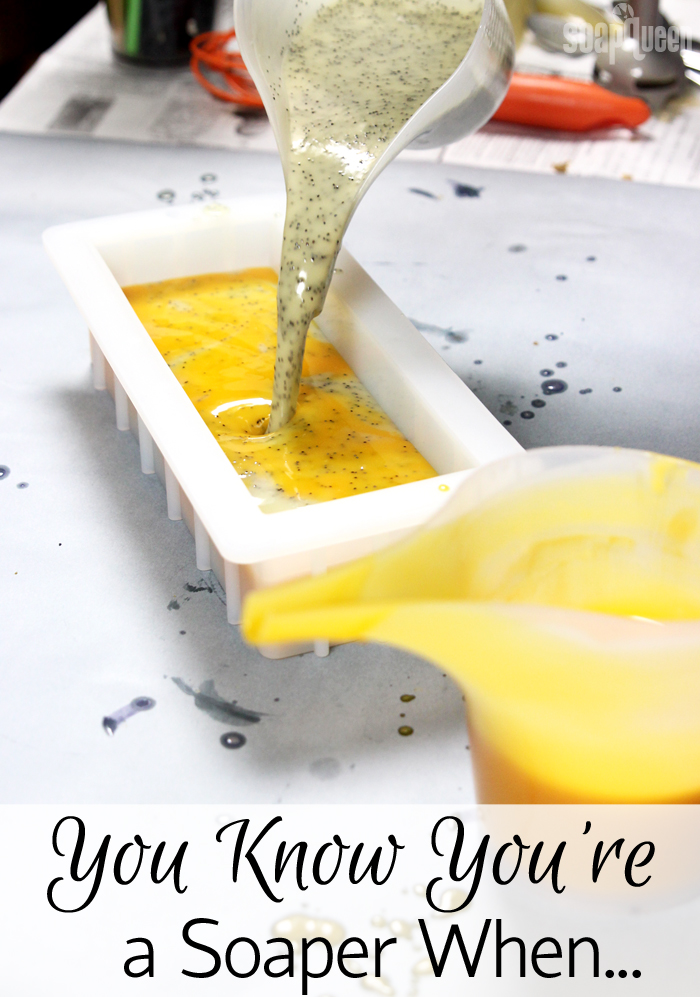 Jan with Sunlit Soap finds design inspiration everywhere. Her best-selling soap got its color scheme from a pair of running shoes. Jan makes amazing, vibrantly-colored bars with a variety of design techniques. She started soaping more than 15 years ago after her mom gave her a soapmaking book for her birthday. She has been hooked ever since. Learn more in the Sitting Down with Jan of Sunlit Soap post.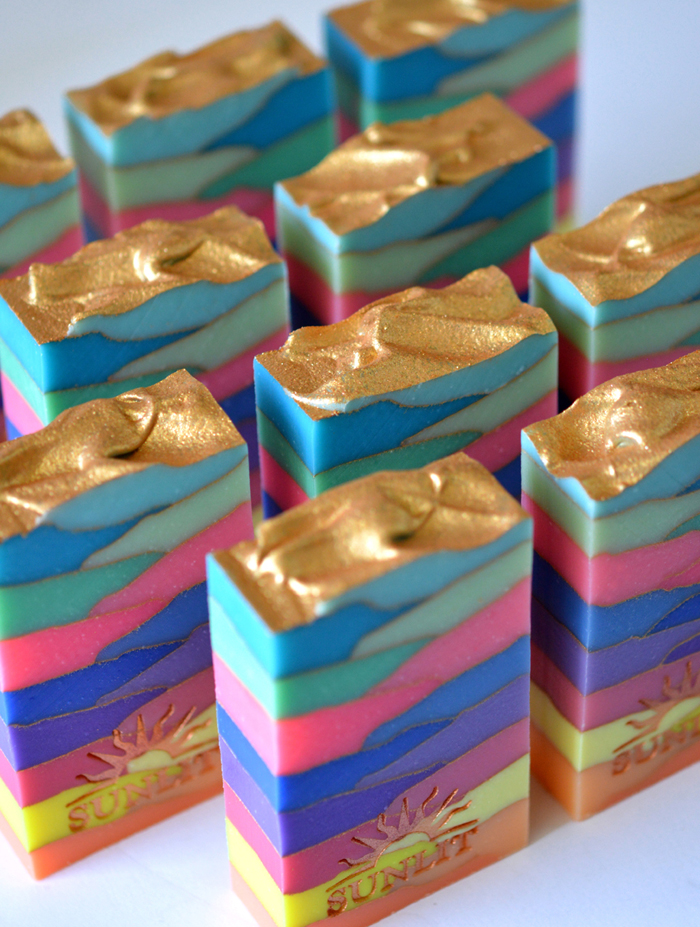 Tanique with Tanique's Boutique Handmade Soap creates amazing, vibrantly-colored bars. She is this week's Facebook Photo of the Week winner. Her soap is made with Blooms and Berries Fragrance Oil and Lavender Mica.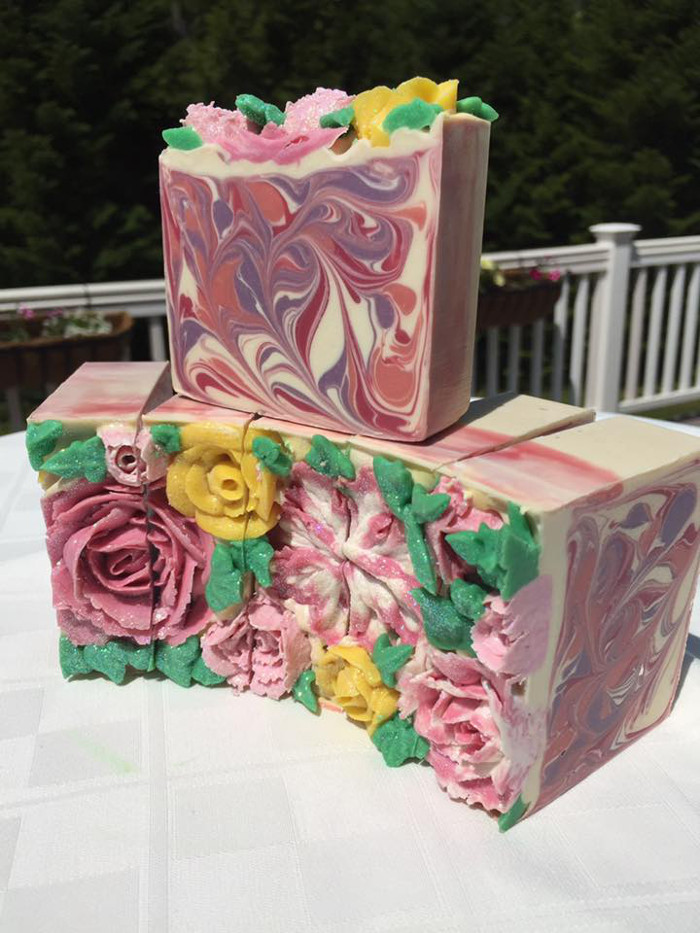 The detail work is fantastic. Tanique piped the flowers on by hand, which makes each bar unique. The pink and purple swirls are really nicely done and so delicate. To learn how to make soapy flowers, check out the Whipped Cold Process Soap Frosting video. The Green Meadow Melt and Pour Soap has a cute pink flower on top.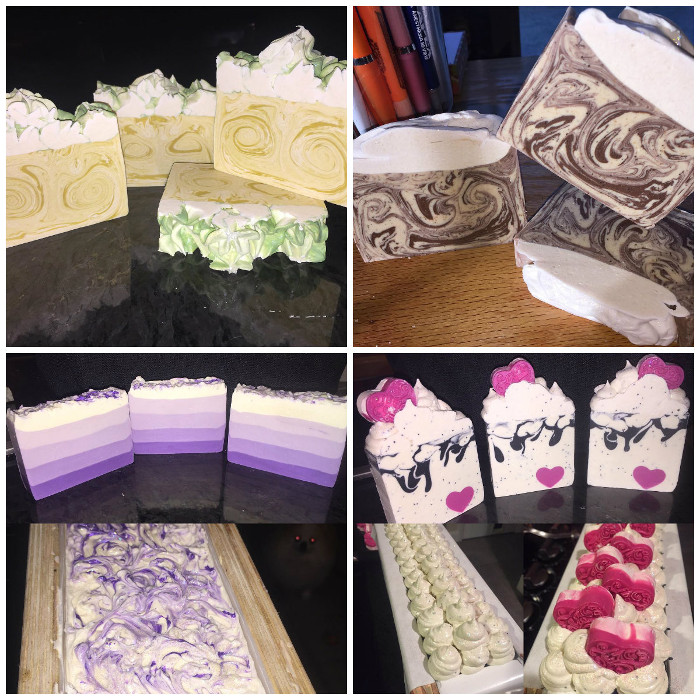 Above (clockwise, top left) are Tanique's Pineapple Soap, Hazelnut Toffee Latte Soap, Poppy Love Soap and Lilac Ombre Soap. If you love the Lilac Ombre soap, check out the Layered Lilac Loofah Cold Process Soap. The technique looks great with melt and pour as well, as seen in the Violet Glitter Gradient Soap Tutorial.
Find Tanique's Boutique Handmade Soap
On Etsy
On Instagram
The Ice Ice Baby Too Cold Too Cold Soap by Nana Can't Cook Soap Company features an interesting design on top as well. I love the alternating lines and beautiful green hue! The photo is so clean and crisp as well. See more of their work on their Instagram page.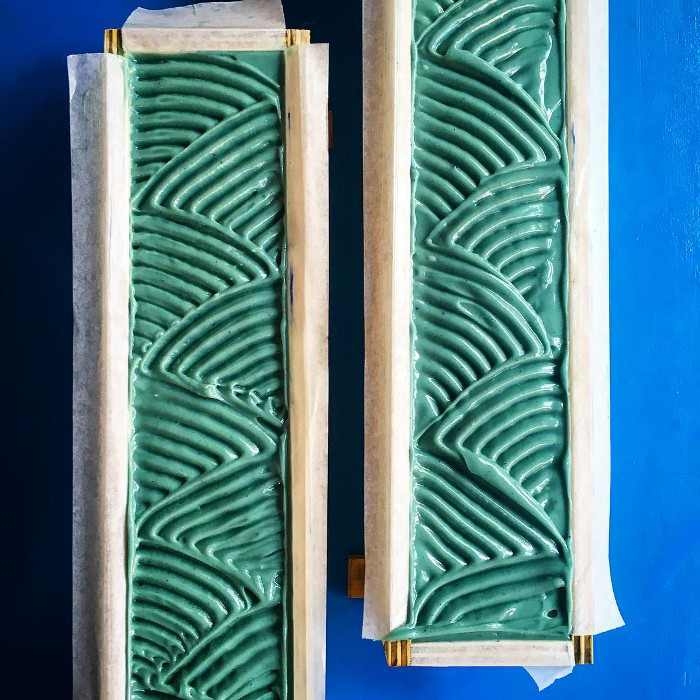 Post pictures of your crafty creations on the Facebook page each week for a chance to be featured on the Soap Queen blog and receive a sweet soapy package from Bramble Berry. Photos are chosen based on consensus from the Bramble Berry staff, so the best way to increase your chances of winning is to show us lots of photos!
To participate in the Instagram contest, hashtag your pictures with #soapshare. Each Friday, I will pick a photo on Instagram to be featured on the Bramble Berry Instagram account.
For those of you who have been featured on the blog, we now have an official "Featured on the Soap Queen" badge! You can include that badge on your website, blog, pictures, etc. To save the badge, click here. =)