#SoaptheRainbow kicked off this week with red projects. If you'd like to take part in the series, share your project photos on Instagram, Facebook and Twitter with the hashtag #SoaptheRainbow. Click here to learn more about the series and how to enter to win several prizes. For more red project ideas, check out the #SoaptheRainbow Red Week post. Next up is the color orange!
In addition, several of my favorite soapy bloggers will be sharing their colorful projects. See the blogger schedule here, and check out the Apple Berry Faux Tall and Skinny Soap Tutorial by Amy with Great Cakes Soapworks.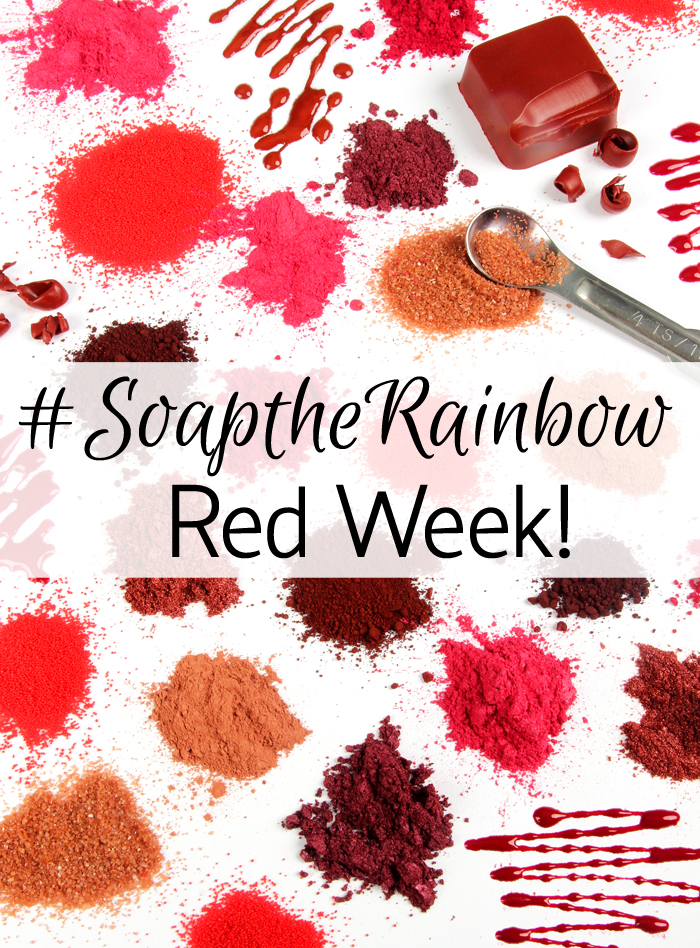 The Kauai Red Sea Salt Scrub has a beautiful reddish/orange hue from the salt, which is covered in alae clay. The fine texture of the Kauai Red Sea Salt gently exfoliates, allowing the jojoba oil and fractionated coconut oil to absorb into the skin. The combination of Pikake Flower Fragrance Oil and Passionfruit Papaya Fragrance Oil creates a sweet, tropical scent. The scrub leaves your skin feeling fresh and clean.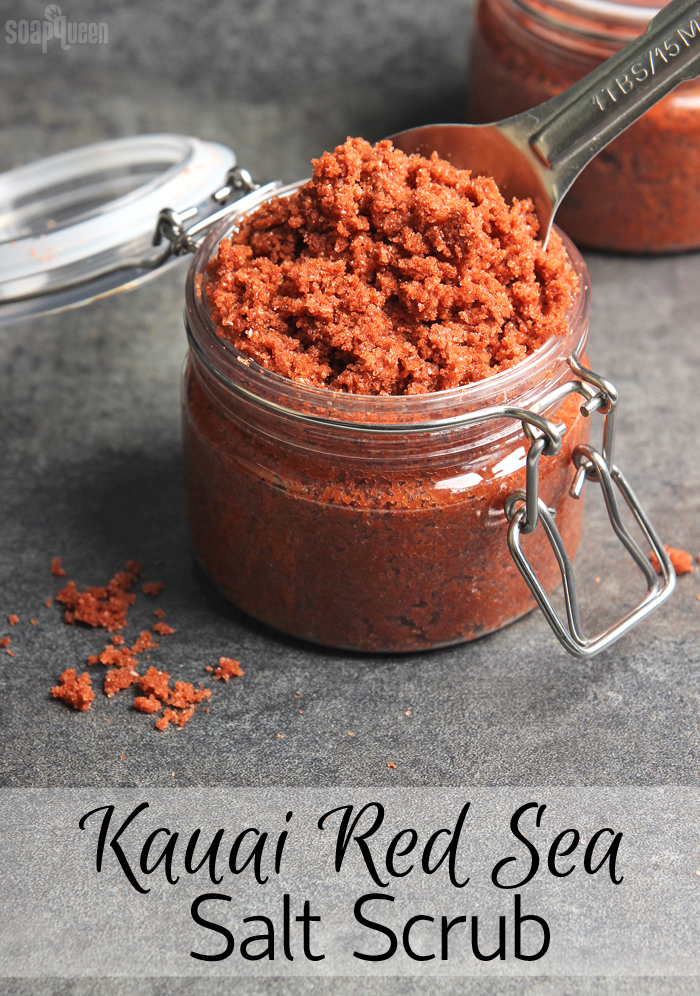 The Red Hanger Swirl Cold Process Tutorial features a bright red hue made with Magenta Mica, Merlot Sparkle Mica and Sunset Orange Mica. To ensure the red pops, it is layered with contrasting black and white soap. Next, a Hanger Tool is swirled into the soap to create the design inside. For a finishing touch, the colors are swirled together on top of the soap. See how to make the design here.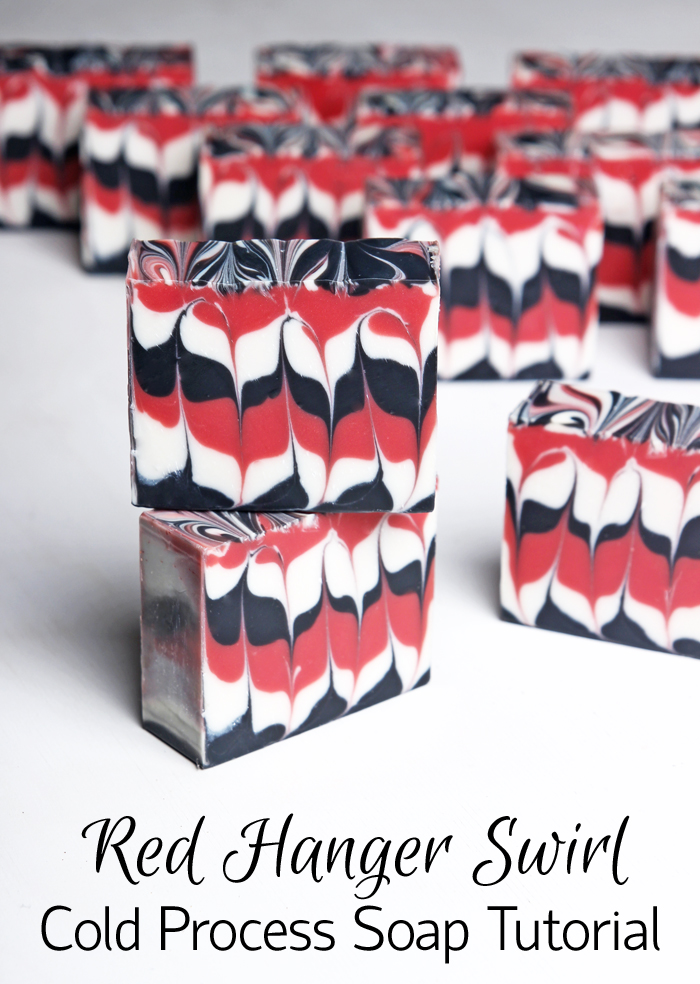 Both the Kauai Red Sea Salt Scrub and the Red Hanger Swirl Cold Process Soap are made with new Bramble Berry products. The team and I have been busy sourcing new items. Before any products are brought in, they are tested thoroughly. Some of the products that made the cut are Magenta Mica, Apple Sage Fragrance Oil and Organic Cocoa Butter Cubes. Click through the What's New at Bramble Berry post to see them all.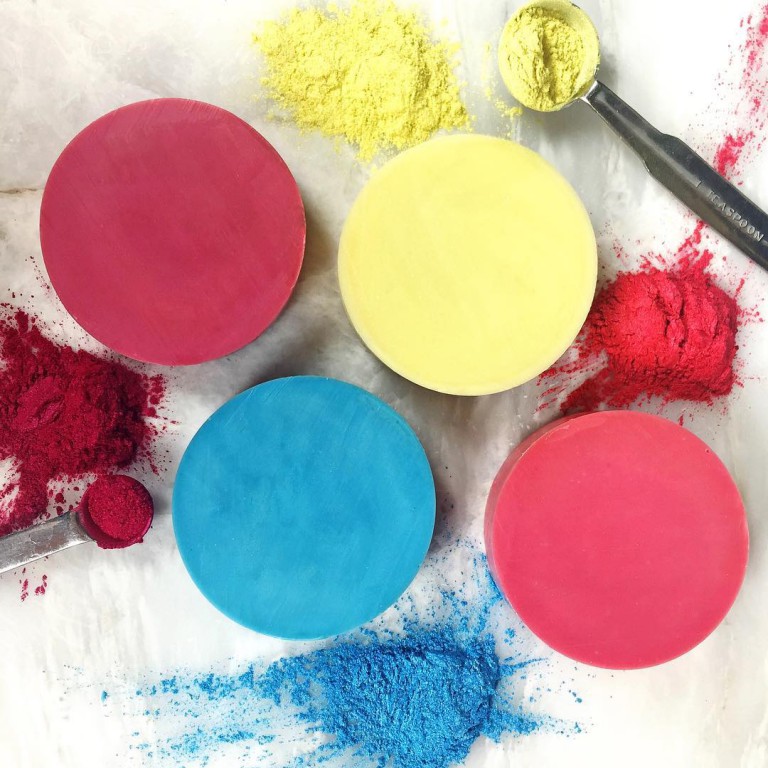 This week's Facebook Photo of the Week by Sandy with Sandy's Soaps features a red, white and black color palette as well. Sandy's angled layers are definitely a work of art.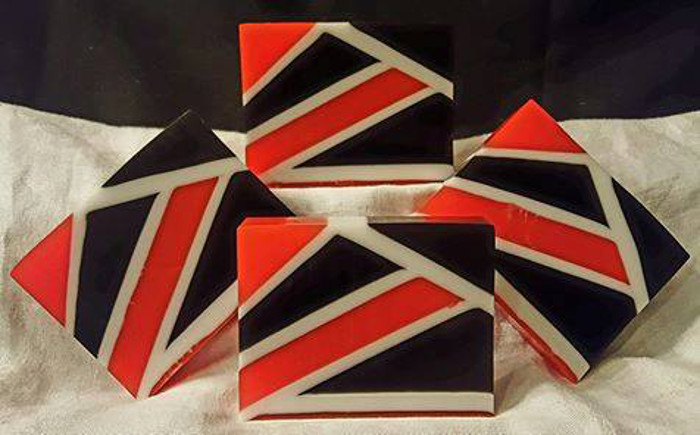 How gorgeous are these bars? I love how the white layers frame the black and red and give the soap a dramatic look. To learn how to get a similar design, check out the Neon Geometric Melt and Pour Tutorial. Angled layers look great in candles too, as seen in the Lavender Vanilla Geometric Candle Tutorial.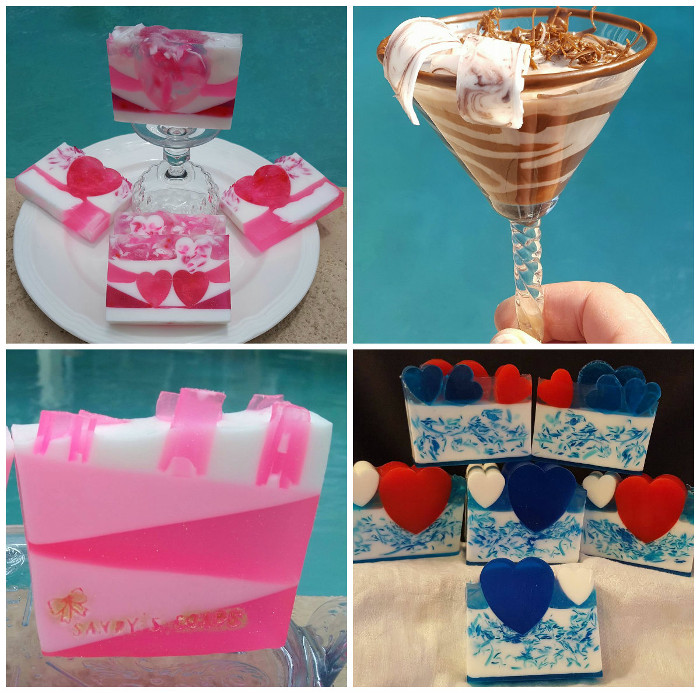 Above (clockwise, top left) are Sandy's pink hearts soap, chocolate martini soap, red and blue hearts soap and pink angled soap. If you love the hearts in Sandy's soap, check out the Rainbow Hearts Melt and Pour Tutorial. Get the look in cold process with the Rainbow Heart Swirl Tutorial.
Find Sandy's Soaps
On Facebook
On Instagram
This week's #SoaptheRainbow red winners are, left to right: Peppermint Stick Soap by Realistic Expectations Beauty, volcanic-inspired bars by Ceil and Red Velvet Soap Cupcakes by Little Pea Soap and Bath Inc.

Post pictures of your crafty creations on the Facebook page each week for a chance to be featured on the Soap Queen blog and receive a sweet soapy package from Bramble Berry. Photos are chosen based on consensus from the Bramble Berry staff, so the best way to increase your chances of winning is to show us lots of photos!
For those of you who have been featured on the blog, we now have an official "Featured on the Soap Queen" badge! You can include that badge on your website, blog, pictures, etc. To save the badge, click here. =)