This week was all about color inspiration, whether it's monochromatic ombre or rainbow hues. The Rainbow Hearts Melt and Pour on Soap Queen TV has six colorful hearts inside, along with plenty of glitter. The colors are complemented by Pink Grapefruit Fragrance Oil, which gives the project a fruity and sparkly scent.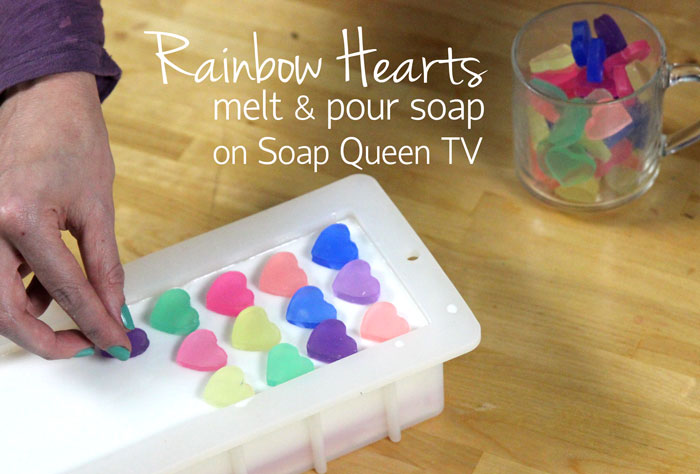 The Rainbow Heart soap uses several blends to get unique color shades. Color blends are a great way to find your new favorite shade. If you've never tried color blending before, it can help to start off with a 50/50 blend and adjust from there. You can read more tips in the Create a Rainbow: Mixing Colors in Cold Process post.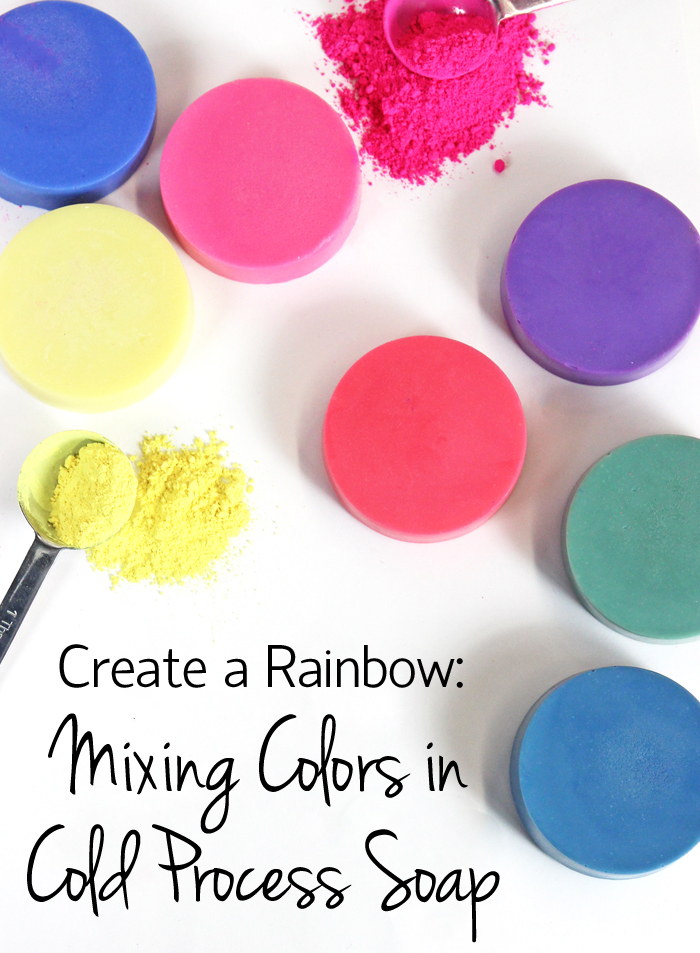 A rainbow color palette looks great in other bath and beauty products, including scrubs. The Rainbow Jojoba Bead Sugar Scrub adds some brightness to your beauty routine. The combination of sugar and five different jojoba beads exfoliates your skin while potassium cocoate adds some lather and silkiness. The scrub is gentle enough to use on your body and face.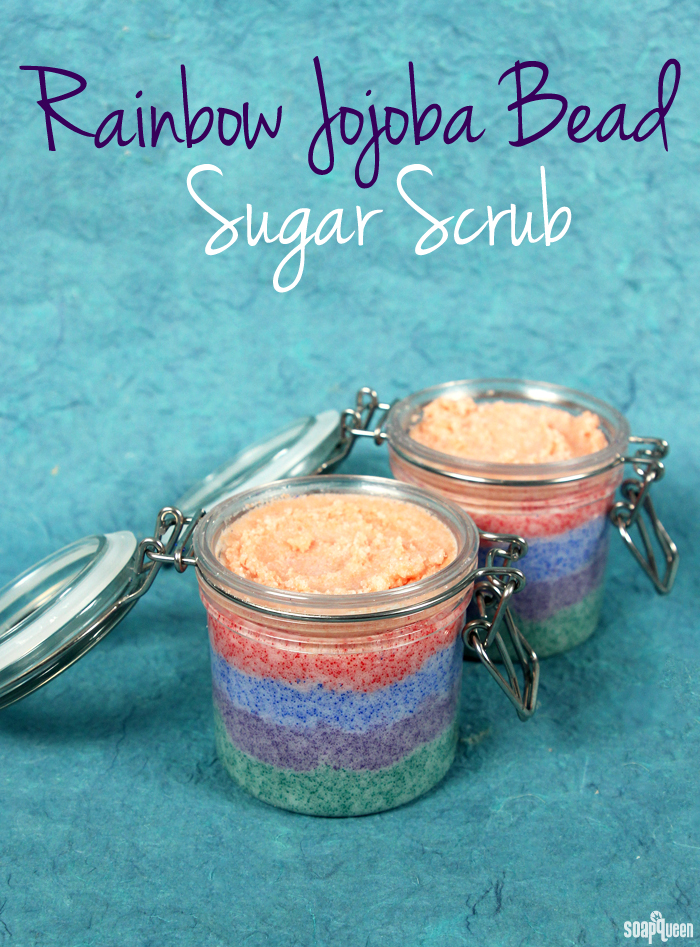 Different shades of the same color create a beautiful look as well. The Purple Blackberry Flower Candle is topped with flower cut outs made with beeswax. The lightly-colored flowers pop against a purple base, which gets its hue from the Purple Wax Dye Block. Scented with Blackberry Sage Cybilla Fragrance Oil, the candle fills your home with a springy scent.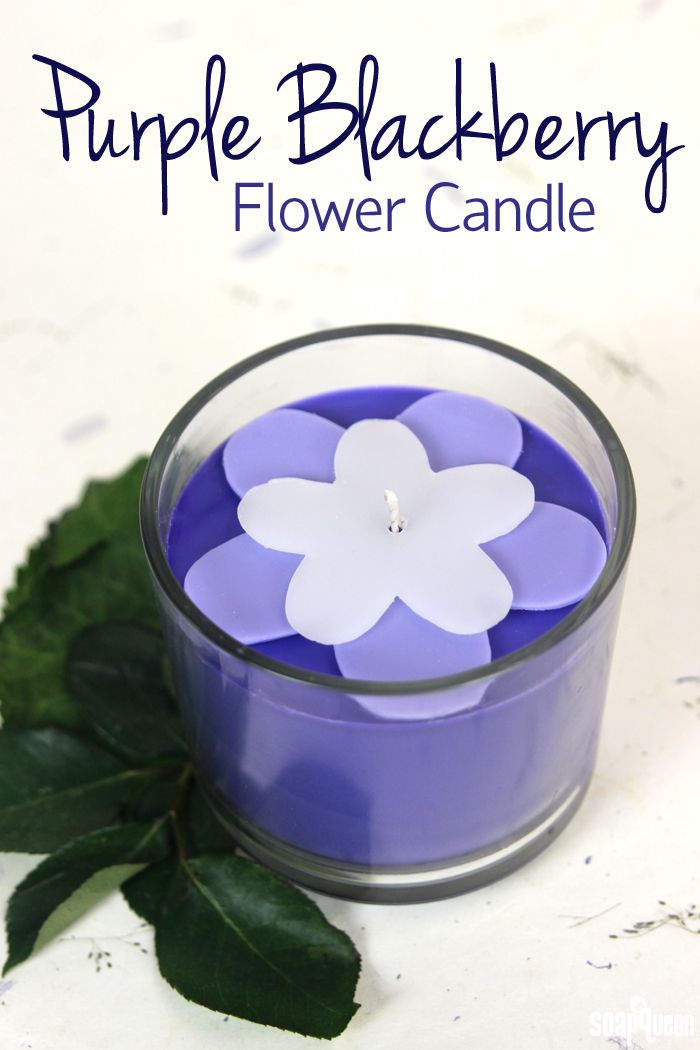 The green ombre in the Luck of the Irish Hot Process Soap is a festive way to celebrate St. Patrick's Day. The green layers are accented with a mica vein made with Gold Sparkle Mica. Even though the recipe is palm free, it is ready to unmold in 1-2 days because hot process speeds up the saponification process. It will be ready just in time for the holiday.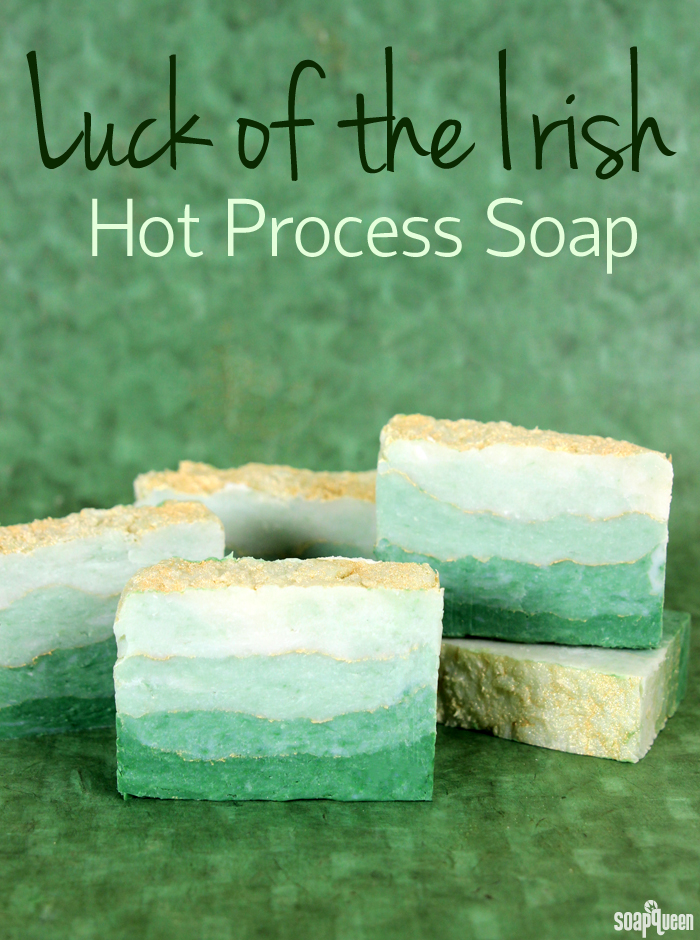 The colors in this week's Facebook Photo of the Week are stunning. Tracy with LAVE Handcrafted Soap used a blend of purple, pink, black and white for a color palette with nice contrast.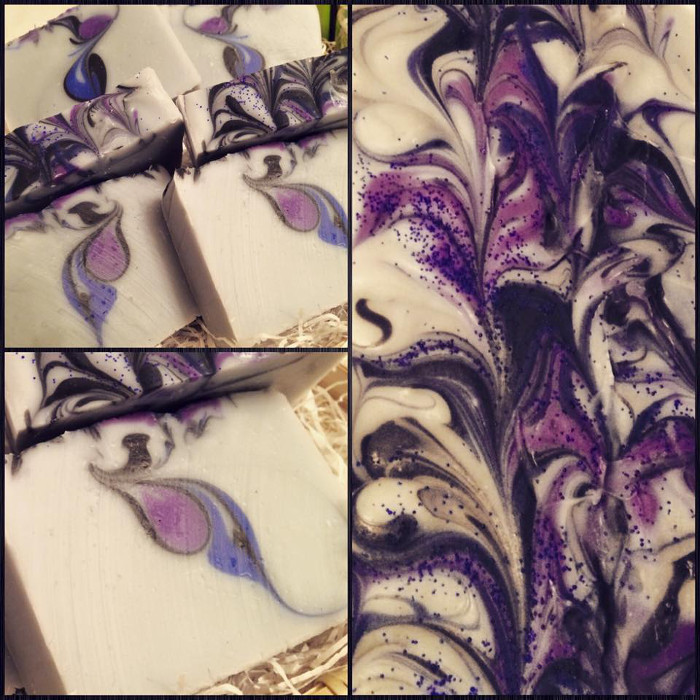 With swirls inside and on top of the soap, the design really stands out. The purple sprinkles on top add a lovely touch as well. If you'd like some design ideas for the top of your soap, click through the Sea Clay Swirl Cold Process Tutorial, which is topped with pink sea salt. Jojoba beads also add interest to the top of your soap, as seen in the Doughnut Melt and Pour Tutorial.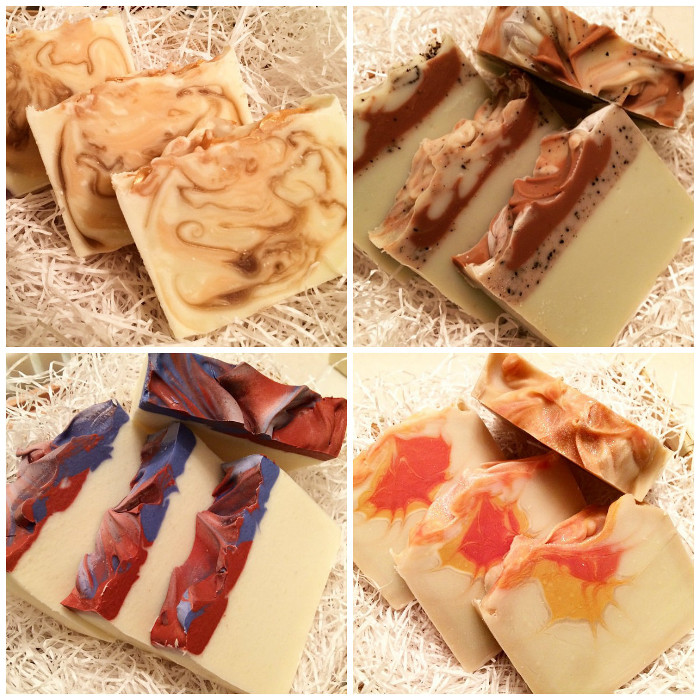 Above (clockwise, top left) are Tracy's White Tea Soap, Almond and Oatmeal Soap, Citrus n Sage Soap and and Fleet Street Clean Soap. If you love the top on Tracy's Fleet Street Soap, click through the Peacock Swirl Soap for more inspiration. For a different color combination, check out the How to Make the Perfect Peacock Swirl on Soap Queen TV.
Find LAVE Handcrafted Soap
On Facebook
On the web
This week's Instagram Photo of the Week delivers on the color as well. The collection of soaps by Hands_KW is so beautiful. The combination of toppings like jojoba beads, glitter and soapy frosting are so fun. Check out more soapy pictures on the Instagram page.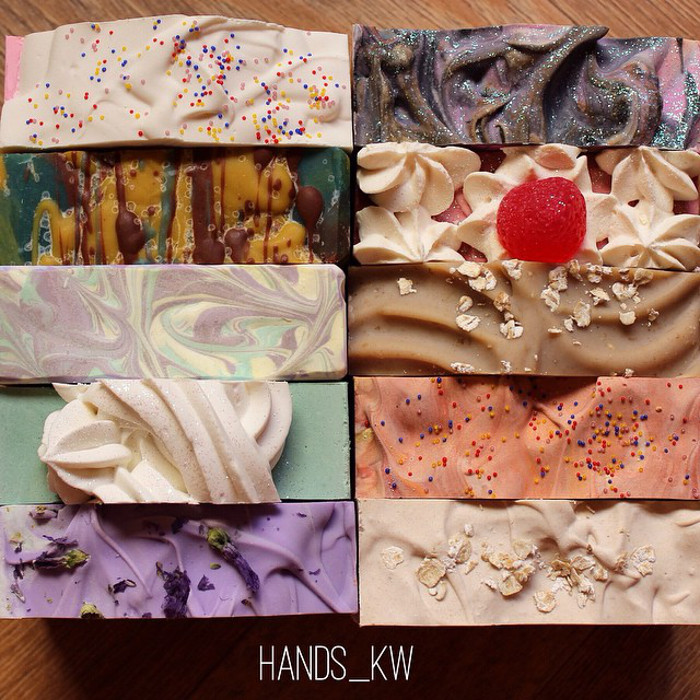 Post pictures of your crafty creations on the Facebook page each week for a chance to be featured on the Soap Queen blog and receive a sweet soapy package from Bramble Berry. Photos are chosen based on consensus from the Bramble Berry staff, so the best way to increase your chances of winning is to show us lots of photos!
To participate in the Instagram contest, hashtag your pictures with #soapshare. Each Friday, I will pick a photo on Instagram to win a copy of the Soap Crafting book, and share on the Bramble Berry Instagram account.