During the winter, handmade beauty products are especially helpful. This week featured several recipes that moisturize dry skin. The Easy Creamy Cucumber Lotion is made with Basic Lotion Base, which has skin-loving avocado and coconut oil. Cucumber extract is added for its soothing properties, and the lotion is scented with Cucumber Oak Fragrance Oil and colored with Emerald LabColor and Kermit Green Mica to complement the extract.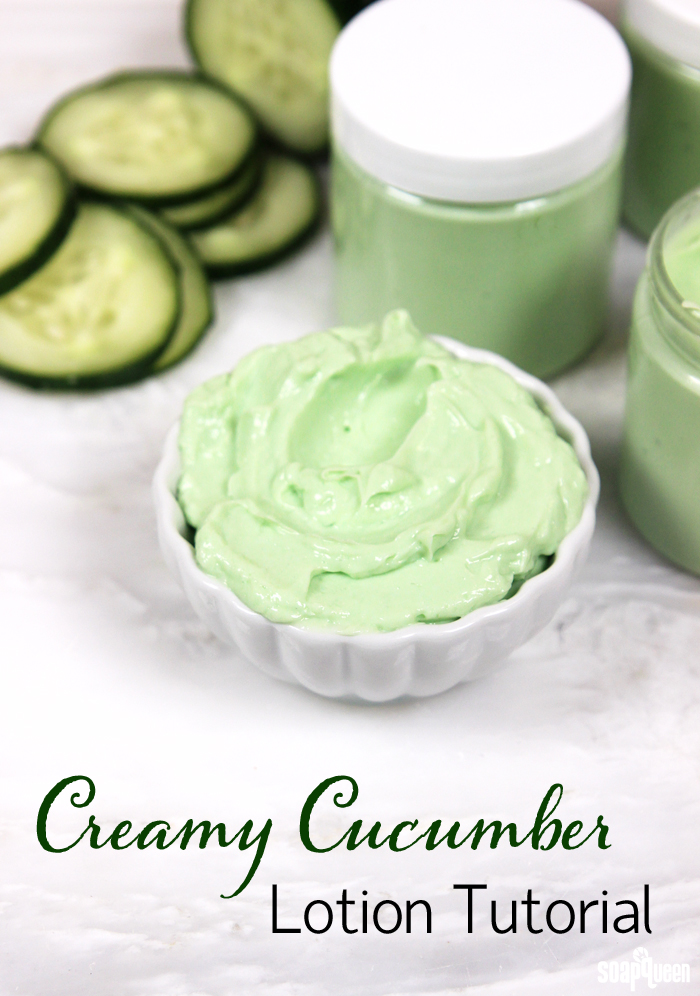 Coconut oil feels great in a variety of products, including lotion, lip balm and cold process soap. It comes from the seeds of the coconut tree. It is used for its firming, cleansing and moisturizing properties. There are several different versions of coconut oil, including 76 ° F and 92 ° F melt point oils. There is also fractionated coconut oil, which is made by separating fatty acids from the whole oil. Click through this Sunday Night Spotlight to learn more.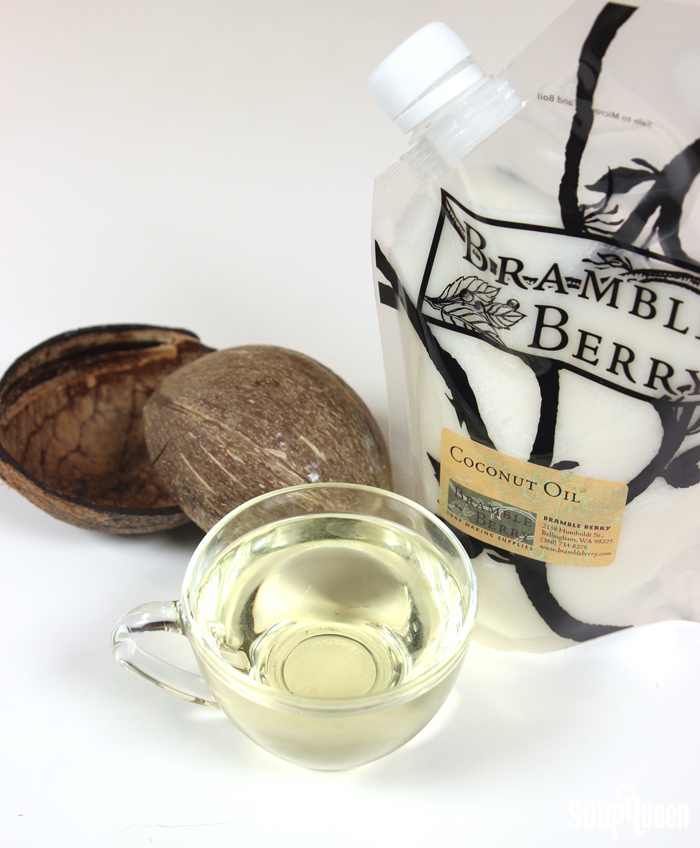 Almost every Bramble Berry cold process recipe has coconut oil, including the Galaxy Clyde Slide Cold Process Soap Tutorial. The interesting design was created by Clyde Yoshida of Vibrant Soaps. Blue, teal, purple, black and white soap are poured into a bowl, then into the mold. The resulting pattern is reminiscent of the Milky Way galaxy. For a sophisticated and fruity blend, the soap is scented with Green Fig Fragrance Oil and Pomegranate and Black Currant Fragrance Oil. It's the perfect way to celebrate the release of the new Star Wars movie. Have you seen it yet?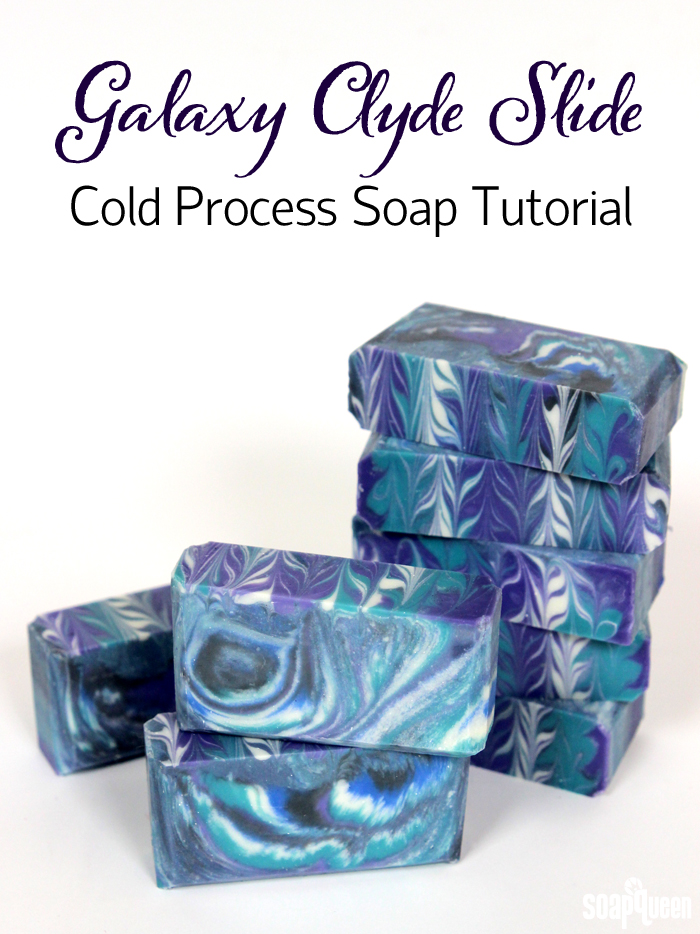 Looking for more color inspiration? The Natural Colorant Testing and Inspiration post shows all the different hues you can get using clays, herbs and botanicals. We recently tested 12 different natural colorants in soap, including indigo powder and rose clay. It's amazing how many natural options there are to choose from. Find Bramble Berry's selection of clays here and herbs and botanicals here.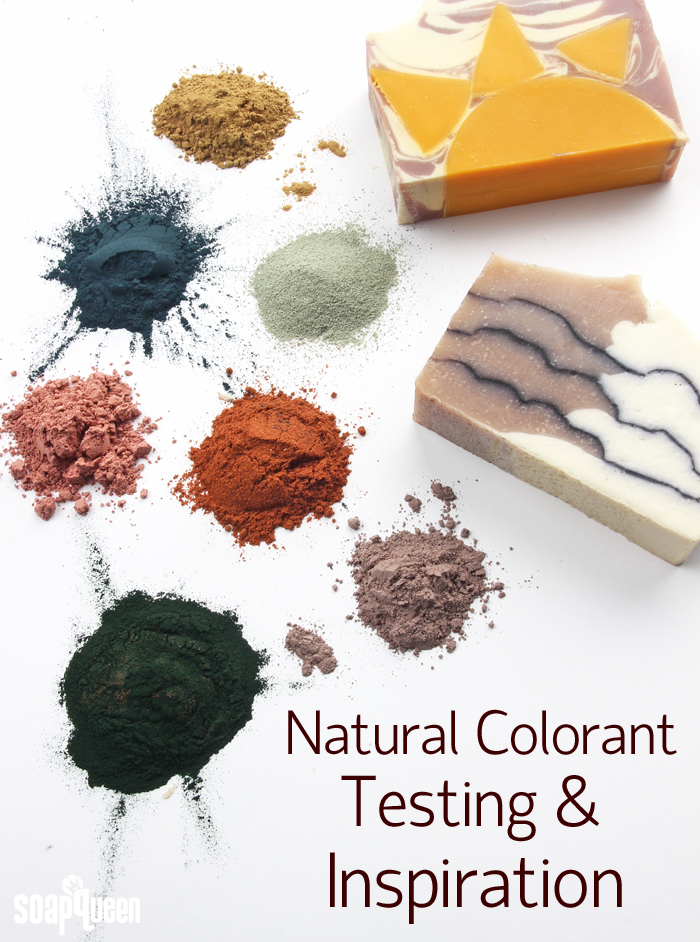 Shana with Bathvs uses a variety of colors in her gorgeous soaps. Shana won our Facebook Photo of the Week in June 2014, which helped inspire her to push forward with her business. Now, Bathvs is her full-time job. She makes a variety of products, including soap and lip balm, and takes beautiful photos of them. Click through the Talking with Shana of Bathvs to learn more, and see her creative soapy storage solution.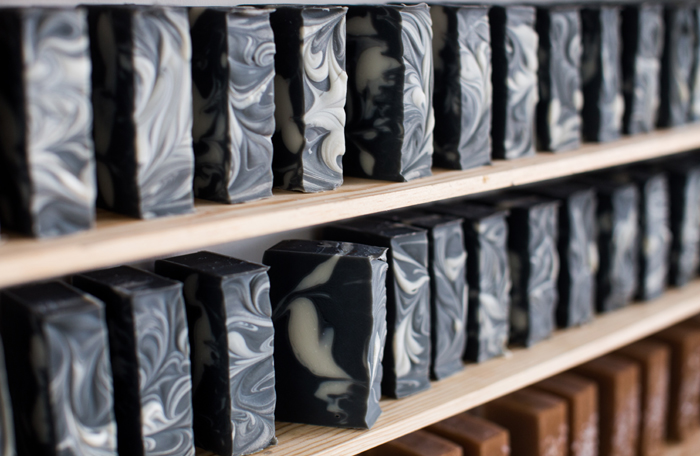 This week's Facebook Photo of the Week by Omneya is gorgeous as well. Her soap has amazing detail and a rich, warm color.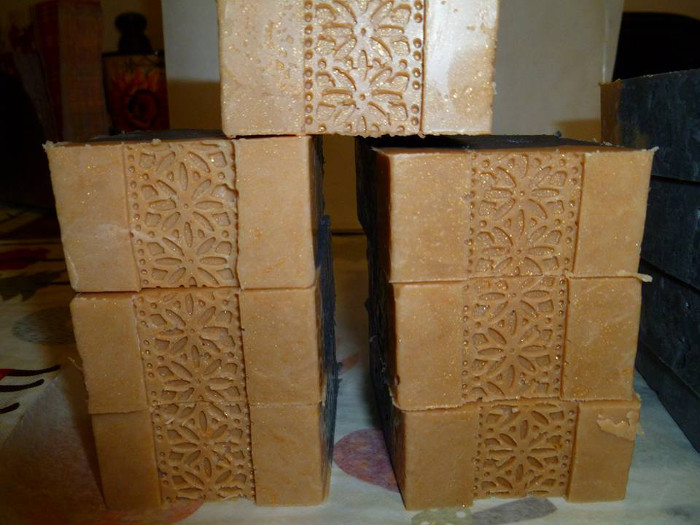 I love the little bit of sparkle in Omneya's soap; it really pops against the warm base. The lace details are fantastic as well. To get a lace pattern on your soap, check out the Jasmine Lace Cold Process Tutorial. The tutorial shows you how to create your own textured mat. For more glittery soap, check out the Sparkling Strawberry Melt and Pour Bars.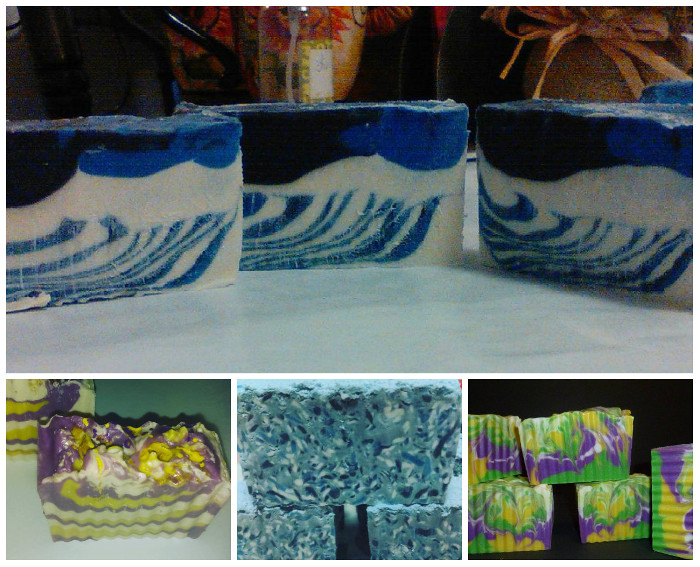 Above (clockwise, top) are Omneya's blue and black soap, green and purple soap, rebatch soap and purple and yellow soap. For more creative rebatch ideas, click through the Holiday Candy Rebatch Tutorial. The Ombre Rebatch Layers Soap has lovely shades of pink.
Find Omneya's work
On Instagram
For more rich, warm colors, check out this week's Instagram Photo of the Week by Natural Magic by Olga. Her photo is  stunning. I love the way it captures the details in the soap, including a shimmery golden stamp and dried orange on top. For more of Olga's gorgeous work, check out her Instagram page.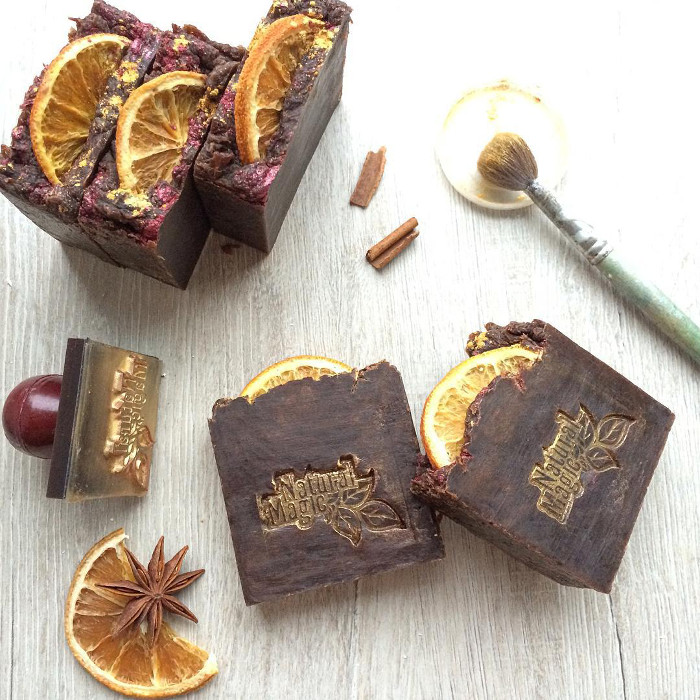 Post pictures of your crafty creations on the Facebook page each week for a chance to be featured on the Soap Queen blog and receive a sweet soapy package from Bramble Berry. Photos are chosen based on consensus from the Bramble Berry staff, so the best way to increase your chances of winning is to show us lots of photos!
To participate in the Instagram contest, hashtag your pictures with #soapshare. Each Friday, I will pick a photo on Instagram to be featured on the Bramble Berry Instagram account.
For those of you who have been featured on the blog, we now have an official "Featured on the Soap Queen" badge! You can include that badge on your website, blog, pictures, etc. To save the badge, click here. =)