The projects inspired by the Alps and The Sound of Music ended this week. The series includes the Lavender Goat Milk Melt and Pour Bars, which are made with Goat Milk Melt and Pour Base. To go with the earthy scent of Lavender 40/42 Essential Oil and Spring Meadow Fragrance Oil, the soap is colored with Ultramarine Violet Color Block. It's easy to make and enjoy.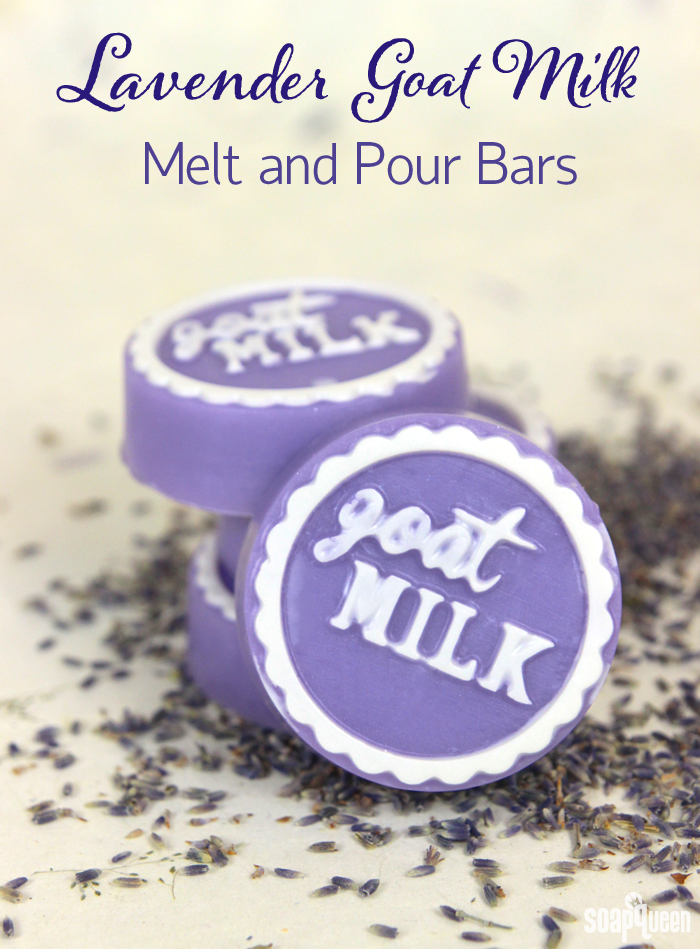 The Soothing Floral Bath Salts are also scented with Lavender 40/42 Essential Oil, along with Orange Blossom Candle and Soap Fragrance Oil. The recipe features three different types of salt – medium and fine grained Dead Sea salt and Epsom salt. It also has several types of flowers for a relaxing spa experience at home.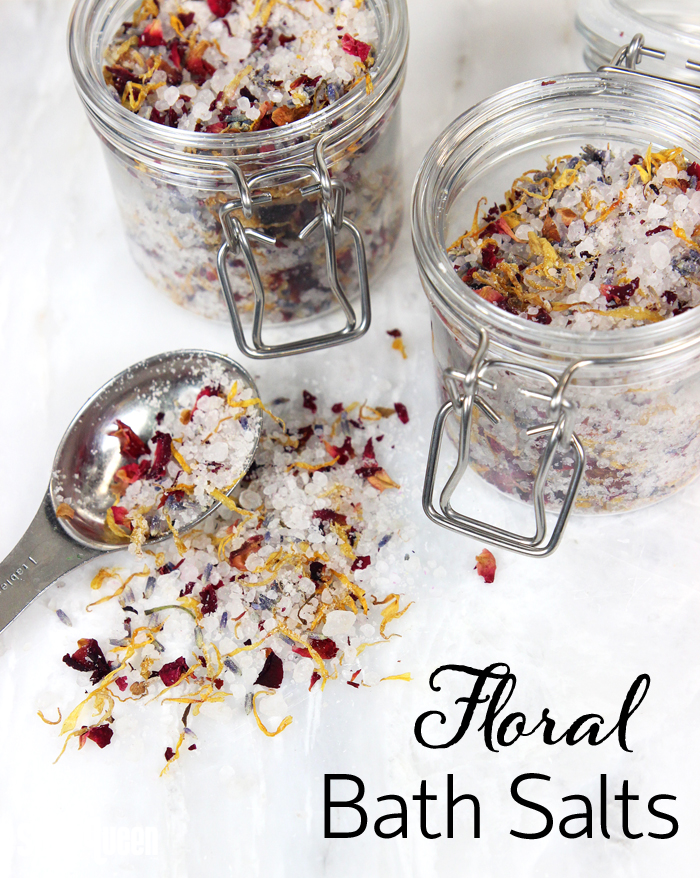 The last project in the series helps moisturize your lips and protect them from the elements. The Shimmery Ski Lip Balm is made with skin-loving oils like coconut oil and avocado oil. It also contains beeswax and cera bellina wax to form a protective barrier on the lips. For a hint of shimmer, the balm is colored with Peach Shimmer Mica.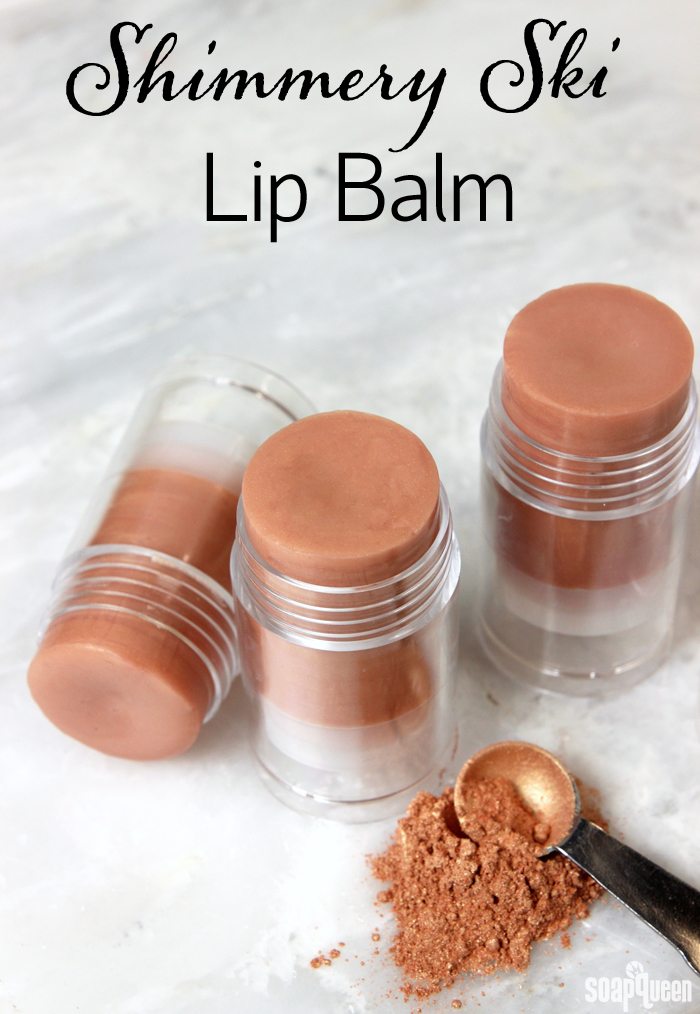 If you're in the mood for more shimmery projects, click through the End of Summer Project Inspiration post. It features tutorials perfect for summer. The tutorials include the Lime in the Coconut Milk Cold Process Soap, which features a fresh scent combination of Lime Essential Oil and Coconut Lemongrass Fragrance Oil. It also features a Bronzing Lotion Tutorial, which has Gold Sparkle Mica and Bronze Mica to give your skin a summer glow.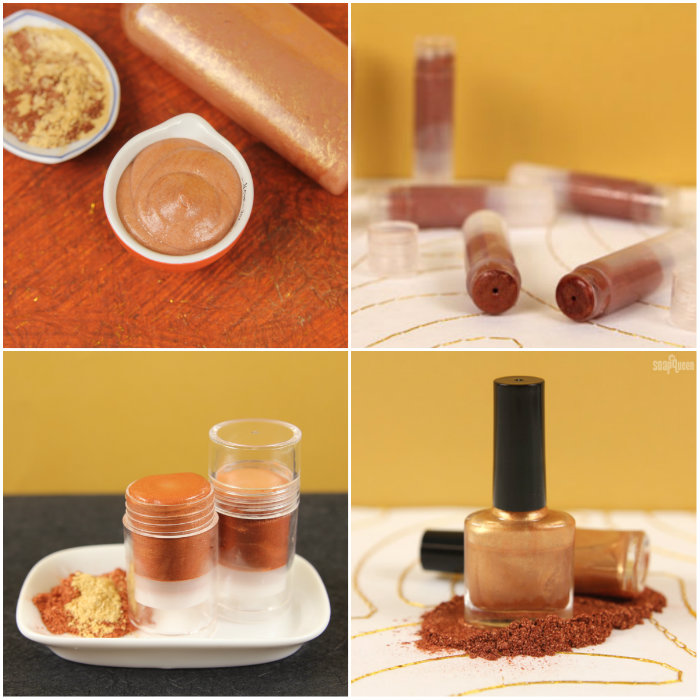 The Spicy Thai Peanut Dressing is a great option for end of summer get togethers. Each week, Bramble Berry provides lunch for employees. There are taco bars, sandwich bars and salad bars. Ryan in production made the Thai dressing for a recent salad bar and it was a big hit. It's made with peanut butter and coconut milk, along with chili paste for a spicy kick.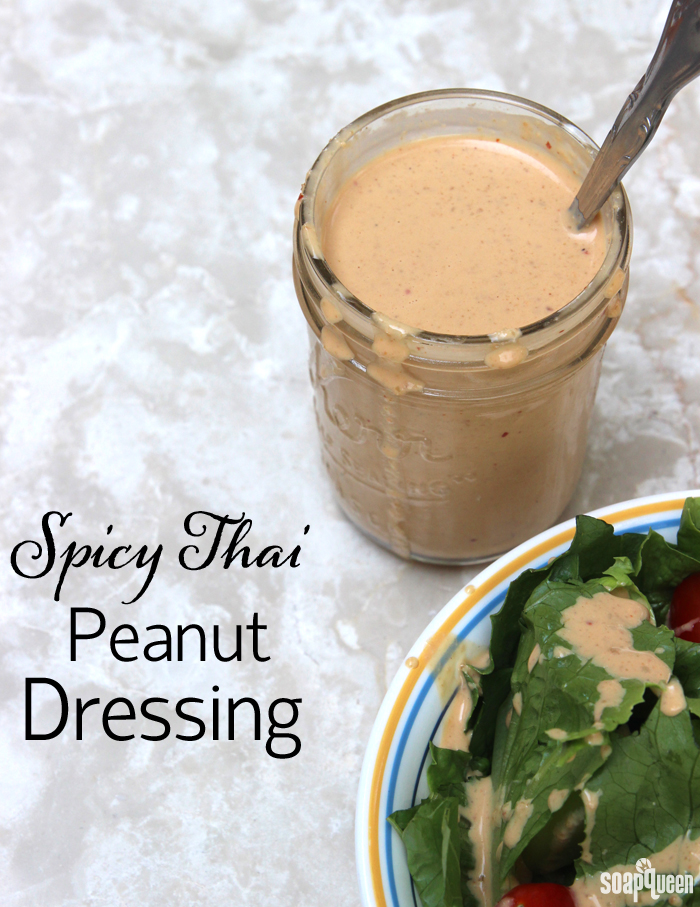 If you're in the mood for more warm inspiration, you'll love this week's Facebook Photo of the Week by Sarah with Seven Cactus Soapworks. Her gorgeous wedding favor soaps are stamped with glimmering gold.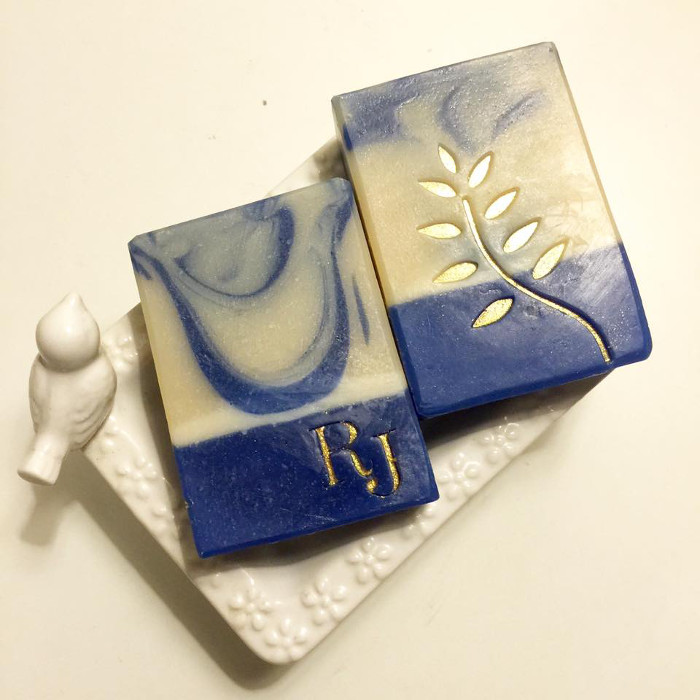 The golden stamp goes so perfectly with the midnight blue in Sarah's soap. The swirl inside adds more gorgeous detail to the bars. For more blue hues, click through the Blue Rain Drop Swirl Cold Process Tutorial. The Mermaid Shell Melt and Pour Bars feature several shades of blue as well.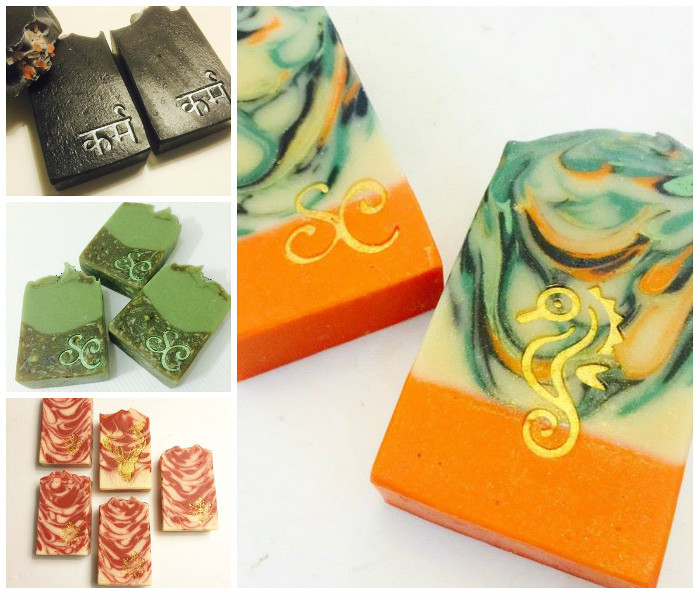 Above (clockwise, top left) are Sarah's Karma Soap, orange soap, red and white soap and green soap. If you love the textured look in Sarah's green soap, you'll love the Cherry Blossom Glitter Cold Process Tutorial. Use you also use soap scraps to create "coconut flakes," as seen in this Coconut Cream Pie Cold Process Tutorial.
Find Seven Cactus Soapworks
On Facebook
On the web

This week's Instagram Photo of the Week is an adorable felted soap by Jolene with Scent & Sensibility Fine Artisan Bath & Body. She said a lot of work went into felting the owl, and it totally shows! I love all the detail work and beautiful fall colors. See more of Jolene's beautiful soaps on her Instagram page.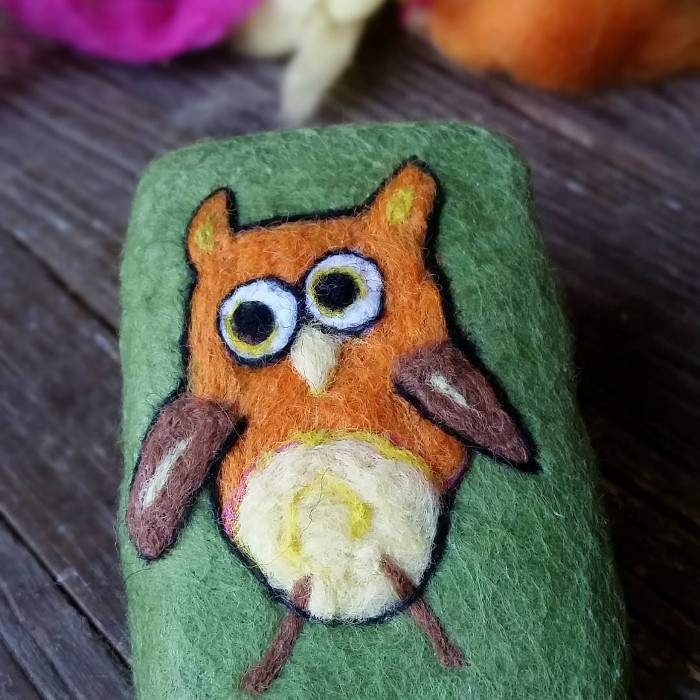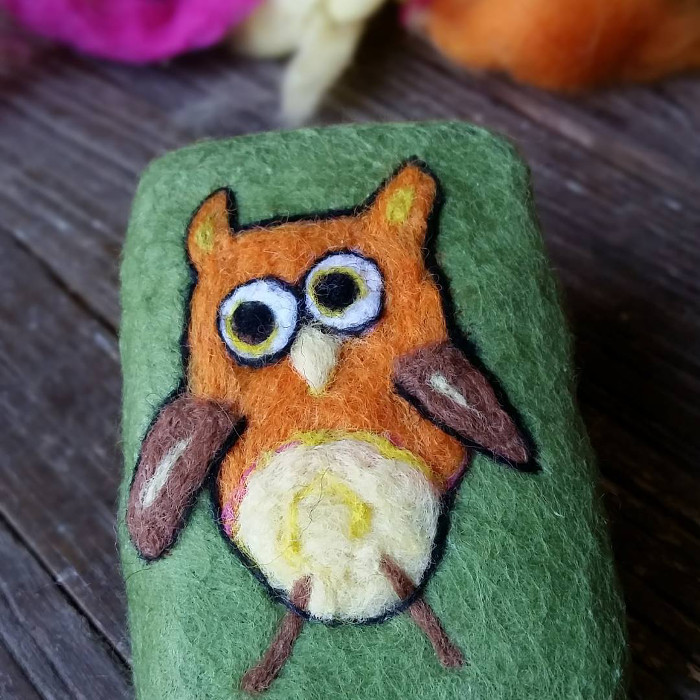 Post pictures of your crafty creations on the Facebook page each week for a chance to be featured on the Soap Queen blog and receive a sweet soapy package from Bramble Berry. Photos are chosen based on consensus from the Bramble Berry staff, so the best way to increase your chances of winning is to show us lots of photos!
To participate in the Instagram contest, hashtag your pictures with #soapshare. Each Friday, I will pick a photo on Instagram to be featured on the Bramble Berry Instagram account. 
For those of you who have been featured on the blog, we now have an official "Featured on the Soap Queen" badge! You can include that badge on your website, blog, pictures, etc. To save the badge, click here. =)