We're continuing our Make It Month Feature using the Sample of the Month, Cranberry Chutney Fragrance Oil. With every order you place at Bramble Berry throughout November, you'll receive a complimentary .5 oz. sample of this wonderful holiday fragrance.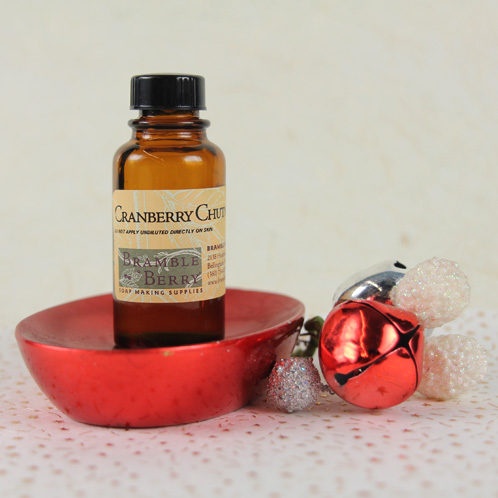 Cranberry Chutney Fragrance Oil is one of our go-to fragrances oils because of its diverse fruity notes grounded by subtle spice. There are hint of apple, raisin and concord grape, and of course the robust scent of tart cranberries. It performs well in cold process soap, but note that it does discolor to a warm tan. In terms of other bath and body products, we like this scent so much that we use it (along with Santa's Spruce!) in our Givember 2013 projects.
The guidelines for this Make It Month are the same as our Make It Month: Chai Tea Cybilla, but here is a quick refresher on how it all works:
Your project needs to utilize the Cranberry Chutney Fragrance Oil. Cold process, melt and pour, lotions, scrubs, home crafts and all other bath & body projects are all welcome.
Post photos of your creations on Bramble Berry's Facebook page between now (November 4th) and Wednesday, November 27. Entries submitted after November 27 will not appear in the Facebook album.
Your entry must include the hashtag "#BrambleTart" in the photo caption. Without the hashtag #BrambleTart, your photo will not appear in our Facebook album (the hashtag makes it possible for us to search for just those photos for the Make It Month).
You can make multiple projects, but we will only consider three photos per person.
We will post a collage of staff favorite projects on Friday, November 29th. We'll base our choices on how unique and creative the item is.
We encourage everyone to participate, from veterans to newbies! All photos submitted before the deadline that include the hashtag #BrambleTart will appear in a Facebook album on the Bramble Berry Page.
Ready, set, create! We can't wait to see what kinds of projects you'll create this month =)
As for last month's Make it Month contest using Chai Tea Cybilla, we wanted to highlight a few entries that we thought were particularly spectacular. We chose these four entries because of their diversity, execution, quality of the photo and overall creativity. Take a look at the lovely soaps which feature cold process, rebatch, cupcakes and more! You can see all the entries in our Facebook album here.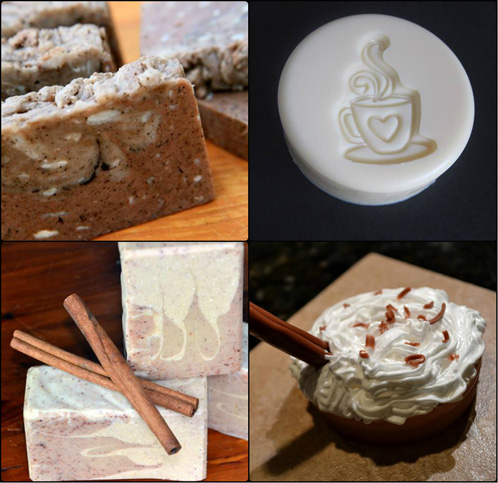 Top Row: Bobbie Osbourne & Favors by Mima
Bottom Row: Janelle Holmstrom & Melange Jolie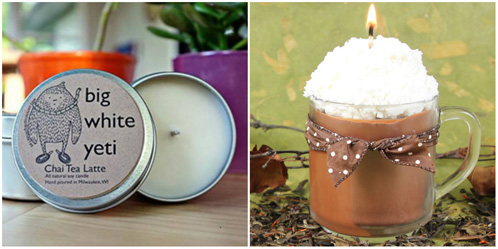 Another one of our favorite projects was a chai tea latte candle from Big White Yeti. How cute is that label! It reminded us of our own Chai Tea Latte Candle Project.
The best part is the fun doesn't have to stop there!