If you still need some holiday soaping inspiration, feast your eyes on the most popular Soap Queen soaps for Christmas (below). So many of you were inspired by my Cool Yule Peppermint Loaf project and posting pictures on our Facebook page (love! love!). Needless to say, nothing pleases me more than seeing your variation on these projects. Post them on the BB Facebook page and flaunt your holiday flare!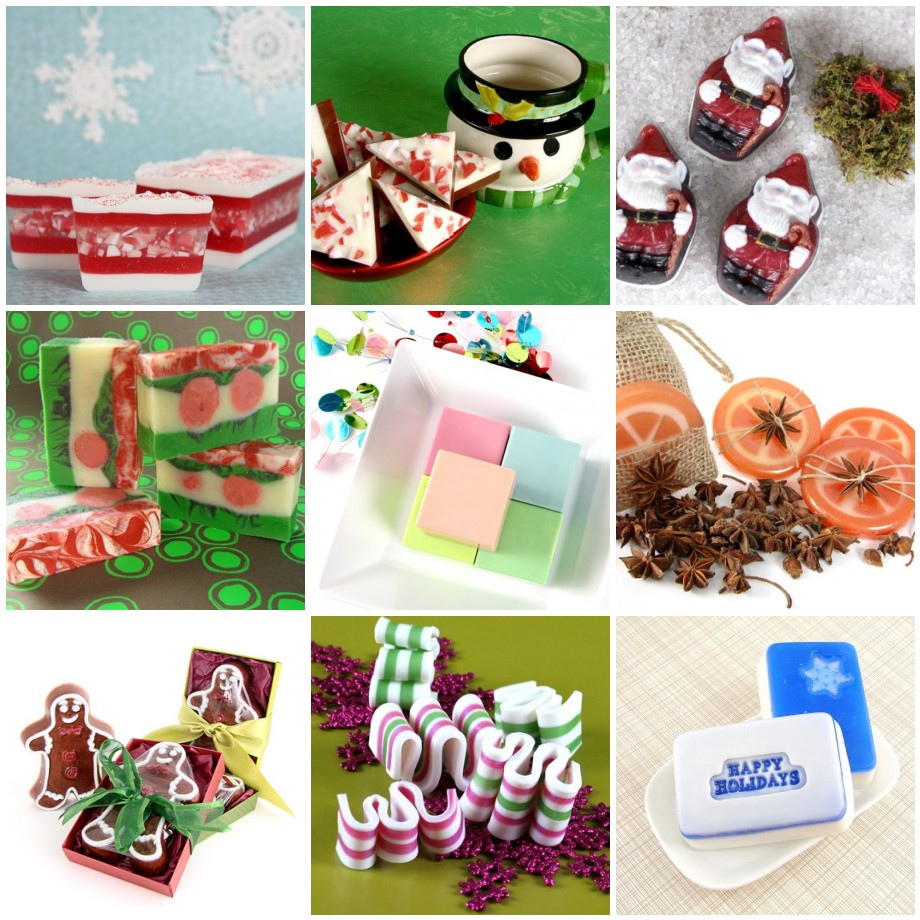 Cool Yule Peppermint Loaf, Pepperminty Bark Soap, Gnome Santa Clause
Cranberry Fig Holiday CP, Holiday Soap Cubes, Orange Slices
Gingerbread Man Soap, Ribbon Candy Soap, Holiday Soap Stamp
Check out some fun soaps from our Facebook Page!
Gingerbread Men (by Sugar Plum Creek Soaps),  Pepperminty Bark (by Lisa DiDonato), Pink and Green Cool Yule Peppermint Loaf (by Jennifer Pierini-Norton), Peppermint Loaf (by Wick'd Scents)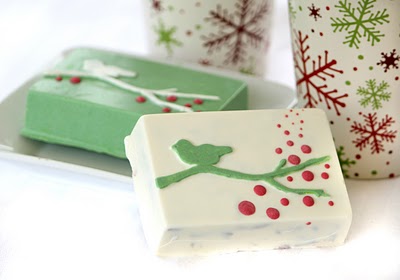 Bird on Branch Mini Cakes (yes, REAL cake)!
Ok, so it's not a soap project but it's a super creative cake recipe by Erin Pikor using the Bird on Branch mold. How cute would these be at your holiday party this year? Talk about impressing your guests. And the best part is that this recipe is Vegan and Gluten Free. I love making something special for my V & GF friends since they can feel so left out at this time of year.