This week, it's all about your fabulous and fantastic packaging. From plastic buttons to paper origami to upcycled vintage sheet wrappers, we want to see your unique way of using materials in the presentation of your soaps and body products! What brilliant new idea have you come with to enclose your melt and pour soaps? Do you have an exciting way of packaging your cold process soaps? How about overcoming the challenging shape of a round bath bomb?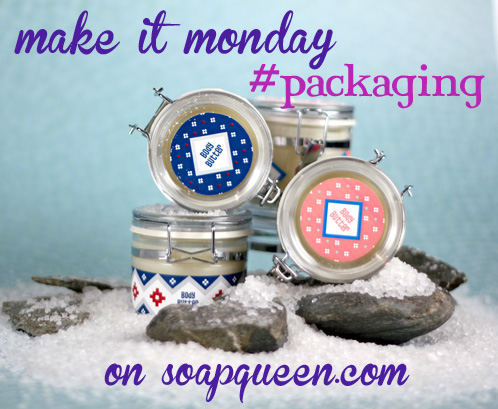 Mission (if you choose to accept it)
Create a unique soap that follows the theme for the challenge of the week. This week is all about packaging — for all types of soaps and body products! 
Post your pictures of your cute and creative packaging to Bramble Berry's Facebook page during the entry period (October 8th -October 22nd).
Your entry must have the hashtag of the week in order to be entered into the contest. This week, your picture must have the hashtag #Packaging
At the end of the two weeks, Team Bramble Berry will pick our favorite entries. The winners of the challenge will be featured on the Soap Queen Blog. You have until Monday, October 22nd to post your #Packaging photos. Please submit your photos by 12 pm (pacific standard time).
You can submit up to three different pictures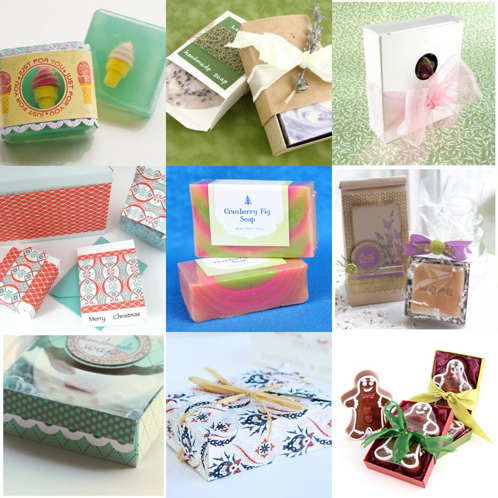 Happy Packaging!
Missed any of our challenges? Check these albums for all of our challenges to get some extra-soapy inspiration for your next project:
Make it Monday: #Rebatch Challenge
Make it Monday: #Unique Tops Challenge
Make it Monday: #Natural Colorants
Make It Monday: #Soap Sculpting Challenge
Make It Monday: #Swirling Challenge
Make It Monday: #Embedding Challenge
Make It Monday: #Layering Challenge
Don't forget to check back later today to see the winner's of our Make it Monday: #Rebatch Challenge!