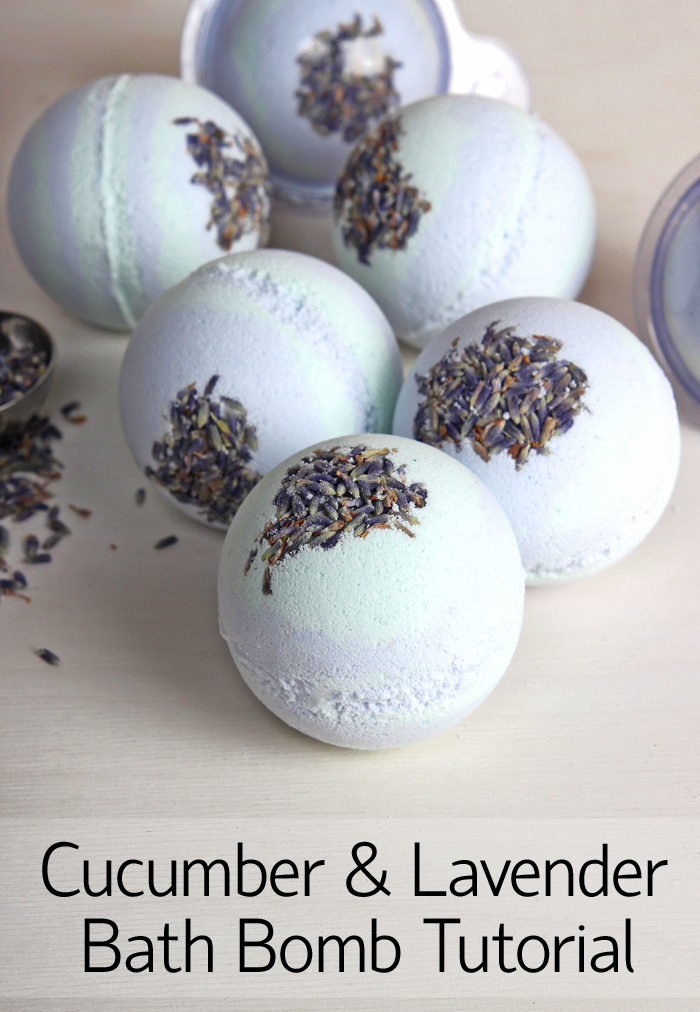 Everybody needs to treat themselves every now and then. If you're in need of some pampering, there is no need to leave the house. You can enjoy the luxury of the spa at home by whipping up a few easy bath & beauty products. For the next two weeks, be on the lookout for a collection of tutorials to turn your home into a spa. These projects are also great for a crafting with friends if get-togethers are your way of de-stressing.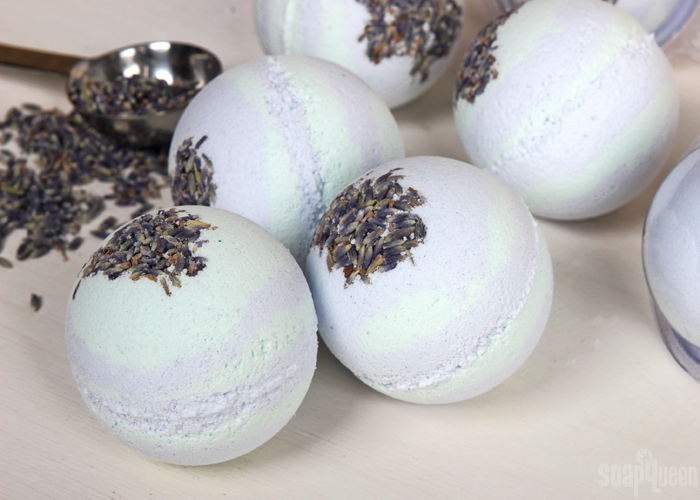 The first project in this series are these Cucumber & Lavender Bath Bombs. A hot bath is an instant de-stresser, and also preps the skin for scrub and moisturizer. These bath bombs are scented with a calming blend of Lavender 40/42 Essential Oil and Cucumber Melon Fragrance Oil. The bath bombs also contain Cucumber Extract, which is known for its soothing properties. The extract is dispersed in fractionated coconut oil, which adds a touch of moisturizing properties to the bath water. The green and purple hues are created with La Bomb colorants, which are specifically made for bath bombs. Learn more about them here.
Be on the lookout for a Cucumber Salt Scrub, Lavender Hair Oil, Cucumber & Lavender Facial Water and Lavender Lotion Bar in the next two weeks. By the end, we will all be 100% relaxed and right for the holidays, right? =) If you plan on giving these projects away as gifts, download and print free label templates for the projects.