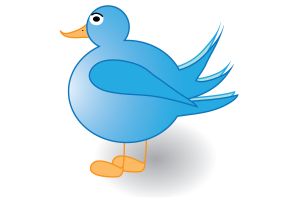 Just in case you don't follow me on Twitter, I read a bunch of articles almost daily (reading is my favorite hobby besides soapmaking) and tweet out the ones I think could be helpful to other people. Since a lot of them are small business related, I thought you might enjoy a recap of last week.
Business
Social media is an amplifier of traditional media sources and not a trend unto itself? Research proves it?http://ow.ly/3ZNaq
Tips to managing your multi-generational workforce: http://ow.ly/3ZNck
Confused expectations – or why communication is key between all levels of leaders in your org: http://ow.ly/3ZNdd
RT @Flipbooks: 25 Women-Run Startups to Watch (#FastCompany) http://bit.ly/wmnstartups rt @ShaunaCausey
Chargebacks drive us crazy too! How can a small biz manage to combat them? http://ow.ly/3ZNe8
" If you stay overwhelmed with activity you are not doing a good job." Schedule time to think: http://ow.ly/3ZNh2
RT @welivesimply @zen_habits: On zenhabits: Create Your Own Dream Job http://is.gd/aNIwqm
Top 10 Etiquette blunders (I frequently break #1. I need to be better.) http://ow.ly/3ZNic
"Our job is to build playgrounds." An interview with the CEO of FailBlog, ICanHazCheezburger: http://ow.ly/3ZN3q
How to reclaim your time (my fave? "You can't do everything that is asked of you and succeed."): http://ow.ly/3ZNjZ
So, just exactly who sets the color trends for the year? Turns out, it's a group of anonymous 10: http://ow.ly/3ZNJH
RT @essentialU: False Information is Harmful:: Just Ask Paul Penders http://bit.ly/iabY5I #cosmetics
Are you a female CEO? Should you read the "Art of War?" This blogger thinks so: http://ow.ly/40vkQ
Reading up on the Facebook Business Homepage updated look: http://ow.ly/40vL1 There are some definite new features to learn as a page admin.
Facebook official Pages manual: http://ow.ly/40vPV Useful for admins or new businesses joining FB to review.
Not getting paid enough? There are 2 potential reasons for that:http://ow.ly/40w61 (Godin on being special and irreplaceable).
Is measuring the value of your company by "payroll bloat" misleading? http://ow.ly/41ZOO
5 things to never say when negotiating (for the record, #5 seems like a no-brainer): http://ow.ly/421Pd
Packaging as marketing – a great reason to re-examine your packaging: http://ow.ly/423sR
Bramble Berry News
Wondering how to capitalize on the latest gnome-centric trend? Gnome mold: http://ow.ly/3PGwd
Guest Medieval Fleur de Lis Tray Mold – new! – http://ow.ly/3PGAi
RT @indieassist: Adorable glitter sorbet soap tutorial from today's featured INDIE @soapylove via @brambleberryhttp://cot.ag/hJuMp0
New Mold at Bramble Berry: http://ow.ly/41w9v Abstract Leaves
Sneak Peek! The next Lovin' Soap E-Zine hits stands soon: http://bit.ly/e42pgK
New mold at Bramble Berry – Single Loaf Mold: http://ow.ly/41waB
Bramble Berry added Pomace Olive Oil (perfect for #soapmaking) to our line of oils: http://ow.ly/41zoJ
Bramble Berry just added Powdered Goat Milk to its line up of products: http://bit.ly/eXrIBK
Fun, Health and other Distractions
My parents are wild 'n' crazy – their 3 month travel adventure to New Zealand: http://ow.ly/42jAD
RT @BobPritchett: I confess, I am not yet tired of riffs on the Old Spice commercials; this one is fun: http://bit.ly/fo1skW
Activity does not equal value + they pay you for the part of the work you hate – reclaiming your energy at work: http://ow.ly/3ZNkQ
The effective but boring routine of living a great marriage: http://ow.ly/3ZNKq (Talk less, lose weight, put out, dishes & strategy)
RT @justcommodities: Giant cup pouring coffee wins The Woods downtown art contest http://bit.ly/gnEM7f (so cool!)
5 ways to raise a grateful child: http://ow.ly/40HTI
Be yourself, be happy and be successful – the connection between authenticity and happiness: http://ow.ly/4217N
Checking out http://babyshusher.com/ – Baby Shusher – an iPhone App to calm crying babies…
I'm changing my goals for Q1, mid-stream. Join me in refocusing your priorities today: http://bit.ly/hcS9ta
Although I really love my Nook, the Alex sounds cool. E-Reader Reviews: http://ow.ly/423k4
Have you seen the baby yoga video? http://ow.ly/423qC An interview with the yogi: http://ow.ly/423r1
Cut red meat to lower cancer risk http://usat.me?44163530
Quotes 'Ya Missed
The respect of those who you respect is worth more than the applause of the multitude. – A. Glasow
The climb upward will be easier if you take others along with you. – Napoleon Hill
You have 2 choices in life: a] to find a way b] to make one. – P. Coelho
Labels are for filing. Labels are for clothing. Labels are not for people.- M.Navratilova
RT @health_club_: "The most delightful surprise in life is to suddenly recognize your own worth" ~ Maxwell Maltz
If everyone demanded peace instead of another television set, then there'd be peace. — John Lennon (1940-1980)
My early and invincible love of reading I would not exchange for all the riches of India.- E.Gibbon
"Better three hours too soon than a minute too late." – William Shakespeare
The chains of habit are too weak to be felt until they are too strong to be broken. – Samuel Johnson