A couple of weeks ago we introduced the first Make It Monday of 2013 and we couldn't believe the response we had to it. Over 400 photos were entered into the contest and we were all bowled away by the response! To see all of the photos entered into this contest, check out our Facebook Album:  Make it Monday: #Photography. This post of winners going to be a little different then other Make It Mondays. Because of the number of entries (did I mention it was over 400??!!) I knew it was going to be tough to pick just a few photos to highlight. So we picked some of our faves in five different categories: lighting, closeup, props, backdrop and soap as art. Even then, it was hard to choose. =) Are you ready for the winners? Drum roll please…
Lighting: Lighting is the most important aspect of taking a photo. It helps to bring the entire composition to a whole and really helps to sell your product. Favorites in this category were chosen for their well-lit photos, from clever use of light and dark to excellent natural lighting and everything in between.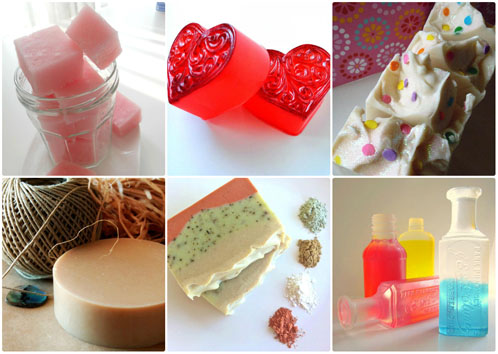 Top Row: Ksenija Celner, Bubblina's Soap Boutique, Patti Johnson
Bottom Row: Tierra Verde Handmade Soaps, Vilma from Tree Essences, Debbie from Soapylove
Closeup: Macro photos are always fun to take and getting close to your products can really highlight the luxurious ingredients that you used. My favorites in this category exhibited excellent close-up photography skills and really helped to call attention to the important details of their products.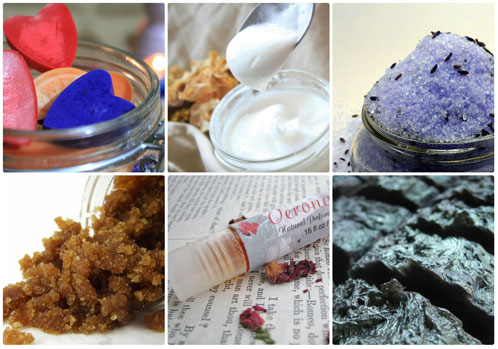 Top Row: Marisa from Soaps Temptation – Sabonetes Artesanais, Gabriela from Beleco, Kelly from Sudsie Q Soaps
Bottom Row: Sensual Scentsations, Kristi from Life Soap Simple, Hayley from Paintbox Soapworks
Props:  The use of a prop in a photo can bring a photo all together and make it pop. Favorites in this category were chosen based on their use of props with their soap. Anything from paintbrushes, tea kettles and berries helped to make these photos stand out.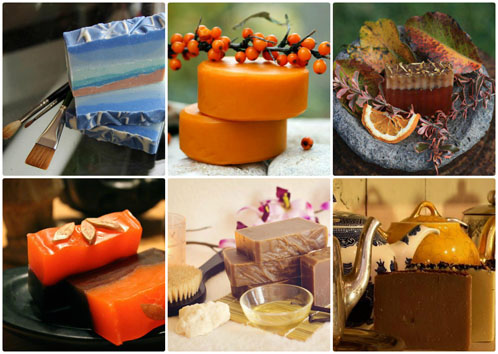 Top Row: Jill from Calise Soapworks & Such, Iulia Pascanu, Lisa Morlan
Bottom Row: Sisi from Heimatilbúnar Baðvörur, Roseanne of Monument Soapworks, The Carberry Soap Co.
Backdrop: A backdrop can make or break your photo and there were incredible ideas submitted to this Make it Monday. These faves were chosen for individual and creative backgrounds that really made the soaps come to life.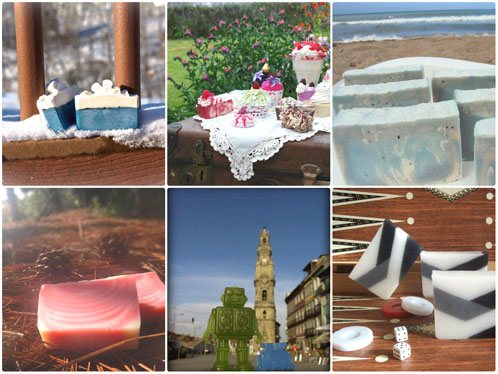 Top Row: Audra Weisenberger, Sally Bain, Darlye from Handmade by Cladar
Bottom Row: Emily from Suds by the Sea, spumis, Δωράκι- Σαπουνάκι
Soap as Art: The photos in this category were based on how artistic they looked. From the setup to the camera angle to the products, these winners made us want to hang their photos up in the office.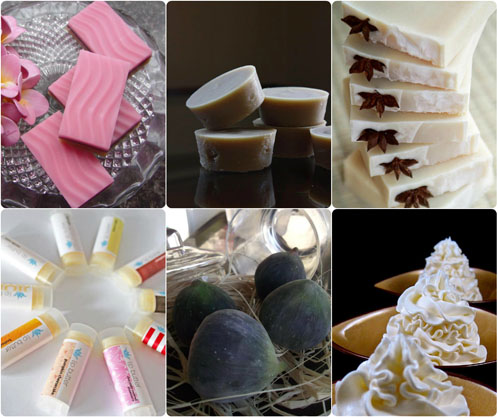 Top Row: Karen from Astara Studio, Katie Walker, Amber Reddinger
Bottom Row: Ashley from Aqua Blossom, Carla and Garreth from Scent Cosmetics, Emily from Shieh Design Studio
Thanks to everyone who entered! Have you seen the Find the Love giveaway that started today? Check it out for some fun treasure hunting. And stay tuned next week as we reveal our latest Make-it-Monday style contest (for now)…with a twist!