The only way to make soapmaking better is to have a friend craft along with you. Join the Soap Crafting club, and receive personalized attention from Amber and I, but you'll also be able to interact with fellow soapmakers from around the country. Two Soap Crafting club sessions have been held so far, and they are fantastic places to ask questions, get advice and show off the lovely soaps you make along the way. There is a catch though – we cap the participants and over half of the subscription for the Spring Session have been reserved. The Soapcrafting Club Sprint Session starts in April and we would love to have you join us.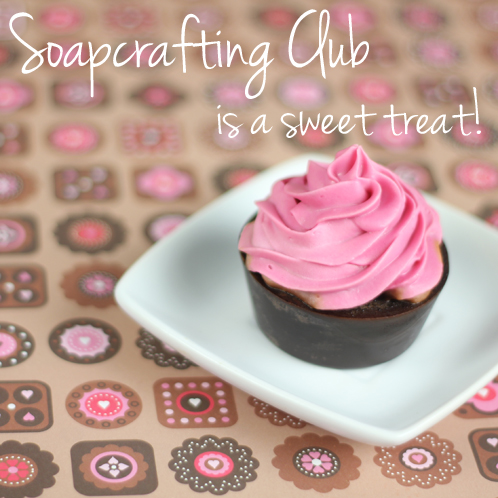 When you purchase a three-month Soap Crafting Club subscription, you'll receive pre-measured oils, lye, pre-measured colorant, pre-measured fragrance and the soap mold. All you need to provide is the distilled water and the tools! With little to no measuring, most of the work has been done for you to have a successful, easy batch. Each month included in your subscription will feature a different soap from the book. Kits for each recipe are typically sent out at the end of each month, and that's when you'll have time to make the recipe yourself, ask questions in a private online classroom and tune in to a live soap making session where I demonstrate how each recipe is made.
Below are a few of the soaps created by club members from the past two sessions:
Fall 2013 Session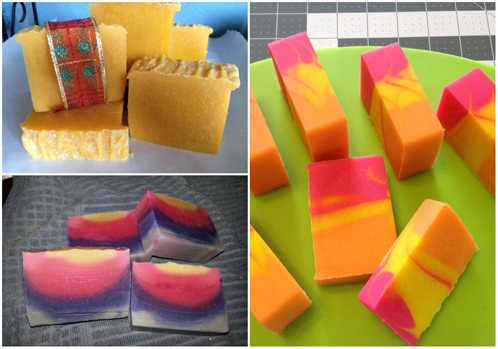 Top left clockwise: Natural Colorant bar by Connie, Neon Swirl by Audra and LabColors Ombre by Mary
Winter 2013 Session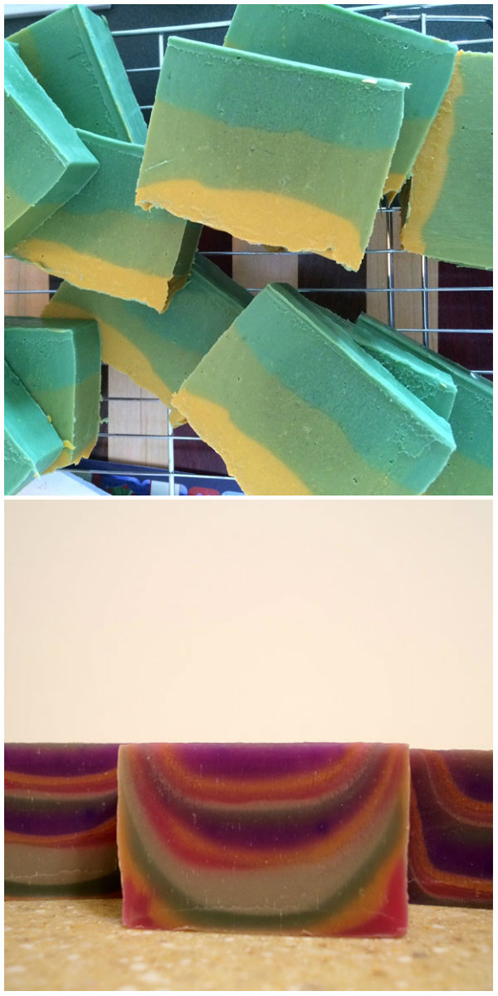 Top: Avocado Moisturizing Bar by Jeanne
Bottom: Funnel Pour by Janet
 The Winter Soap Crafting Club is full, but the Spring Club is right around the corner. The spring session features the Black & White soap, Coffee Grounds soap and the Wine Twist. You'll receive the popular Vertical Mold with your subscription – in addition to the live Soapcrafting sessions, private video, private forum and pre-mixed ingredient boxes.