Happy June! I can't believe the year is almost halfway done. If you need some inspiration for your summer bath and body products, be sure to like us on Bramble Berry's Facebook page and subscribe to our blog posts here on the Soap Queen. Are you ready for this week's winner? Check 'em out below!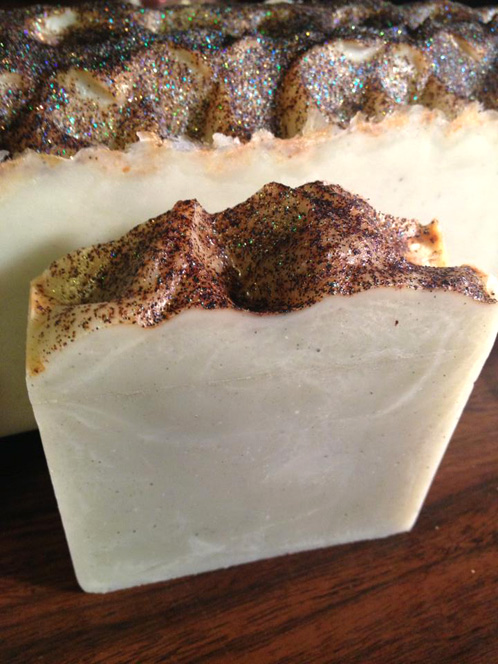 This week's photo comes to us from Challene at Meadow Creek Boutique. She told us that she used our Cambrian Blue Clay, a dusting of vanilla bean powder, glitter and our ever popular Energy Fragrance Oil. I just love how natural and soothing the Cambrian Blue Clay looks in her soap and can't wait to see more pictures from her. =)
Thanks to everyone for being a part of our unique soapmaking community. You are all inspiring me.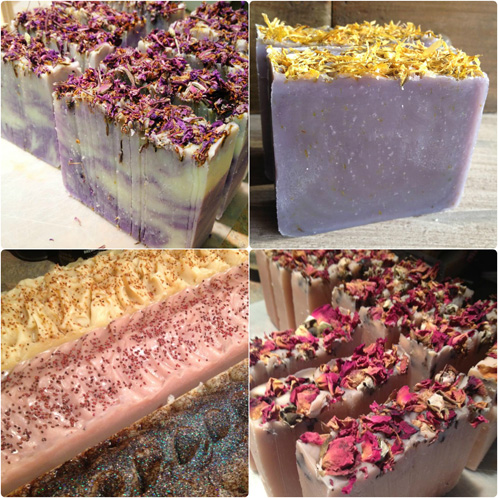 Challene's Facebook Page: Meadow Creek Boutique

Be sure to post pictures of your soap creations on Bramble Berry's Facebook page for a chance to win the Facebook Photo of the Week, as well as keeping up-to-date on the soapy news coming from Soap Queen and Bramble Berry.