I've been in and out of the office this week on account of  Norm, our COO, mandating me to take it easy (little does he know, no one can stop me from checking emails on my phone!) I've been able to spend plenty of outside in the sunshine with Lily, and Jamisen even helped me build a trellis in our backyard garden.
In soapy news, we're smack dab in the middle of #HomeSpa. Hopefully you've been taking advantage of our super special 24-hour flash sales, and if not, sign up for our newsletter to be in-the-know about next week's coupons. You can also find us on Instagram, Twitter, Facebook and Pinterest because we'll announce deals there too! Along with the sale, we've also rolled out a few luxurious tutorials that follow the spa theme. As usual, there was no shortage of gorgeous soap photos on Bramble Berry's Facebook page. Seeing the inspirational soaps made for a great way to end my mini-staycation week. Are you ready for this week's feature? It might make you green with envy!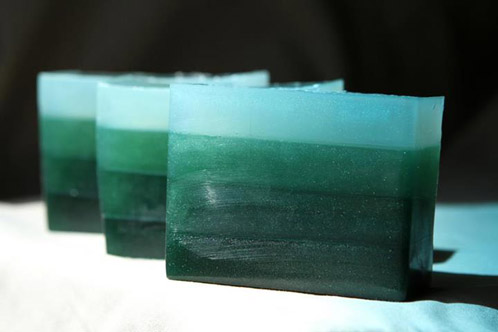 This week's entry comes to us from Shelly at Green Apple Soaps & Sundries. She told us this was her version (and I'd say a very successful one at that) of the Violet Gradient Glitter Melt & Pour Tutorial. Instead of the glitter, she used mica and the fun and fruity Crisp Anjou Pear Fragrance Oil to come up with what she calls "Layered Pear." Thank you for being a part of our amazing soapmaking community on Bramble Berry's Facebook page, Shelly. It's so invigorating to see the many variations of Soap Queen tutorials (and original ideas) that are shared with us every week — keep it up!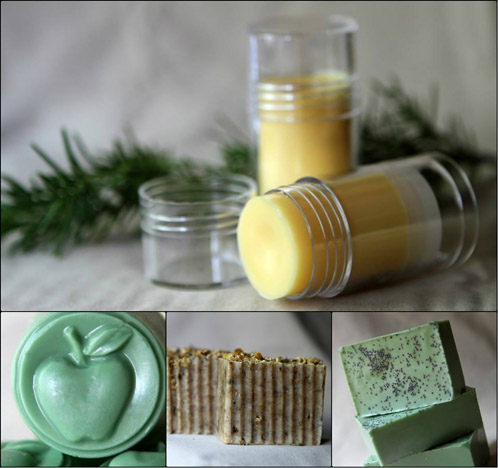 Shelly's Website: Green Apple Soaps & Sundries

Shelly's Facebook Page:  Green Apple Soaps & Sundries

We also wanted to share Shelly's entry to the Make It: #WoodlandElves feature, and remind you that there is still time to make bath & body products with your free sample fragrance oil from this month. We'd love to see what creative ideas you come up with, and don't forget to share them on Bramble Berry's Facebook page with the hashtag #WoodlandElves. We'll showcase all the photos we receive in a Facebook album. For some inspiration, take a look at past MIM albums such as Make It Month Baby Powder, Make It Month Photography and Make It Month 4th of July. Happy Soaping!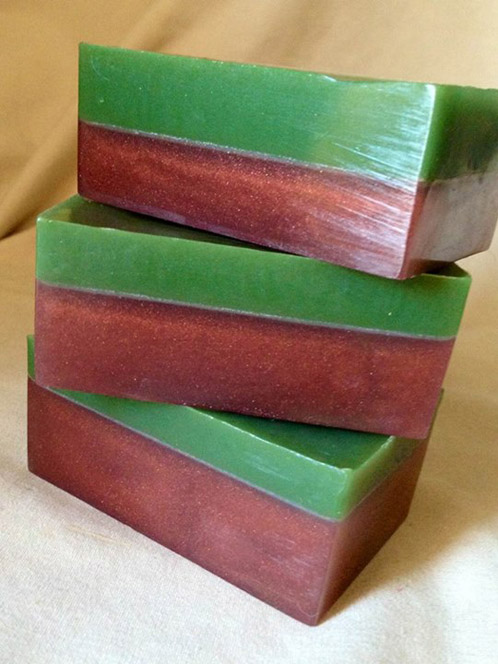 Be sure to post pictures of your soap creations on the Facebook page each week for a chance to win a gift package from Bramble Berry, and don't forget to check Soap Queen regularly for soapy news and updates!