This past week has been quite the spontaneous lovey-dovey week, as we rev up for Valentine's Day! Have you missed our posts? Check out our new Find the Love Giveaway (you can win an e-book), our Valentine's Day Mashup to give you some inspiration and our newest Embedded Heart Melt and Pour Tutorial (if you're a tactile learner, you can purchase a bar of it here). Now it is time to announce this week's winner of our Facebook Photo of the Week; are you ready?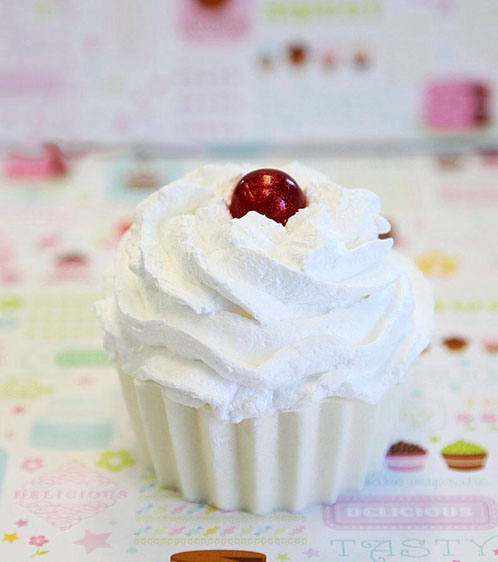 This week's photo comes to us from Ellie of Sudsy Sweet Treats Bath Bakery. First of all, I had to choose Ellie's photo of her Sudsy Cupcake Fizzie this week because it is a clean and beautifully-shot photo, and because her fizzie is a 3 in 1 treat! It is a traditional bath fizzie cupcake bottom, a floating soap frosting soap bar, and a bath oil bead in cherry to top it off! How cool is that? I just fell in love with it and thought it deserved a special spotlight. Thank you for being part of our Facebook community, Ellie and expect a fun little surprise package to be headed your way.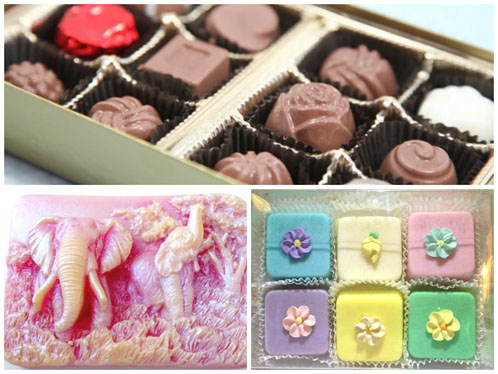 Ellie's Facebook Page: Sudsy Sweet Treats Bath Bakery

Ellie's Blog: Sudsy Sweet Treats Bath Bakery

Would you like your photo or project to be featured in a blog post? Come join us for soap talk, contests and lots of crafting inspiration at Bramble Berry's Facebook page and share a photo with us of your latest project and your handmade soap might be next week's feature.
You still have a chance for your soapy recipe to get featured on the Teach Soap website (and a chance to get a $10 Bramble Berry Gift Certificate)! Send us an e-mail with a full tutorial, including pictures at [email protected]. For more details, check out this blog post and some of our featured recipes: Soothing Avocado Foot Balm, Peach Pie Soap, Rose Garden Bath Tea, Café Latte Soap and Refreshing Tangerine Melt and Pour Soap.