I hope your week has been great! I had a big announcement this week that I was so excited to share with you all…if you haven't heard the news, check it out here. And now onto our Facebook Photo of the Week winner…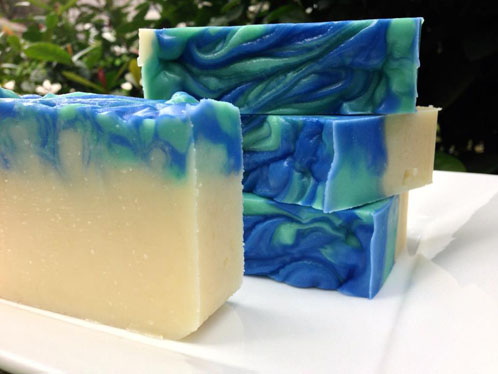 This week's photo comes to us from Alicia of Clean by Ali, llc. Her cold process bars with the gorgeous blue and green swirled tops caught my eye and I thought they would be perfect to feature. Alicia made these bars using our brand new S.O.A.P. 2012 Fragrance, Waterlily Orange and she says she just "LOVES IT!". Not surprising, as she was a member of the Fall/Winter 2012 S.O.A.P. Team that chose it to join our lineup! Thank you so much for being part of our soaping community, Alicia. All the gals in the office just loved your soap and thought the colors made it pop right out. Keep your eyes out for a special package being sent your way.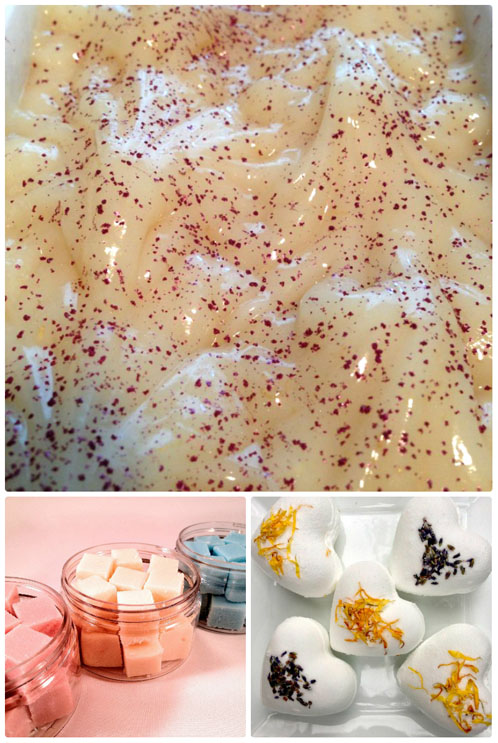 Alicia's Facebook Page: Clean by ali, llc
Alicia's Blog: Clean by ali, llc
Would you like your photo or project to be featured in a blog post? Come join us for soap talk, contests and lots of crafting inspiration at Bramble Berry's Facebook page and share a photo with us of your latest project and your handmade soap might be next weeks feature!
You still have a chance for your soapy recipe to get featured on the Teach Soap website (and a chance to get a $10 Bramble Berry Gift Certificate)! Send us an e-mail with a full tutorial, including pictures at [email protected]. For more details, check out this blog post and some of our featured recipes: Soothing Avocado Foot Balm, Peach Pie Soap, Rose Garden Bath Tea, Café Latte Soap and Refreshing Tangerine Melt and Pour Soap.