The mica tutorial series ended with a golden hue. Midas Touch Bath Bombs covered with King's Gold Mica leave a subtle shimmer on the skin. In addition to fizzing in the tub, the bath bombs have cocoa butter and meadowfoam oil to moisturize your skin. They will make your tub smell like a mimosa from a combination of Champagne Fragrance Oil and Orange Grove Fragrance Oil.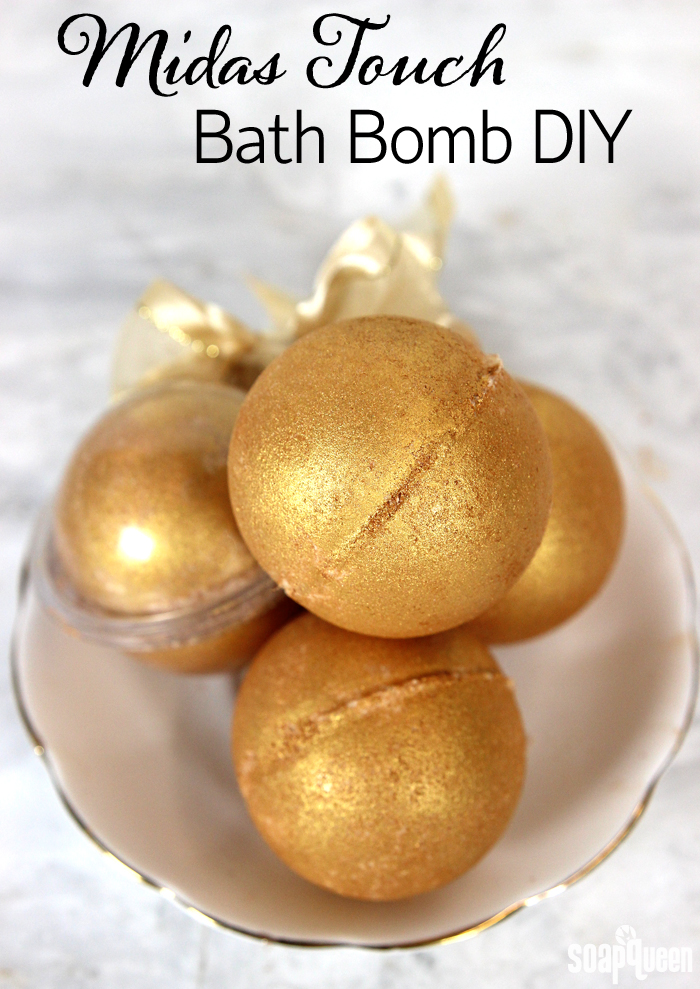 King's Gold Mica is also used in the Gold Mine Cold Process Soap. It adds a bit of shimmer and contrast against the gray soap, which is colored with activated charcoal. Inside the soap are pieces of melt and pour, which look like nuggets of gold. The melt and pour chunks also add interest to the top of the soap. For a sweet and woodsy smell, the soap is scented with Pure Honey and Sensuous Sandalwood Fragrance Oils.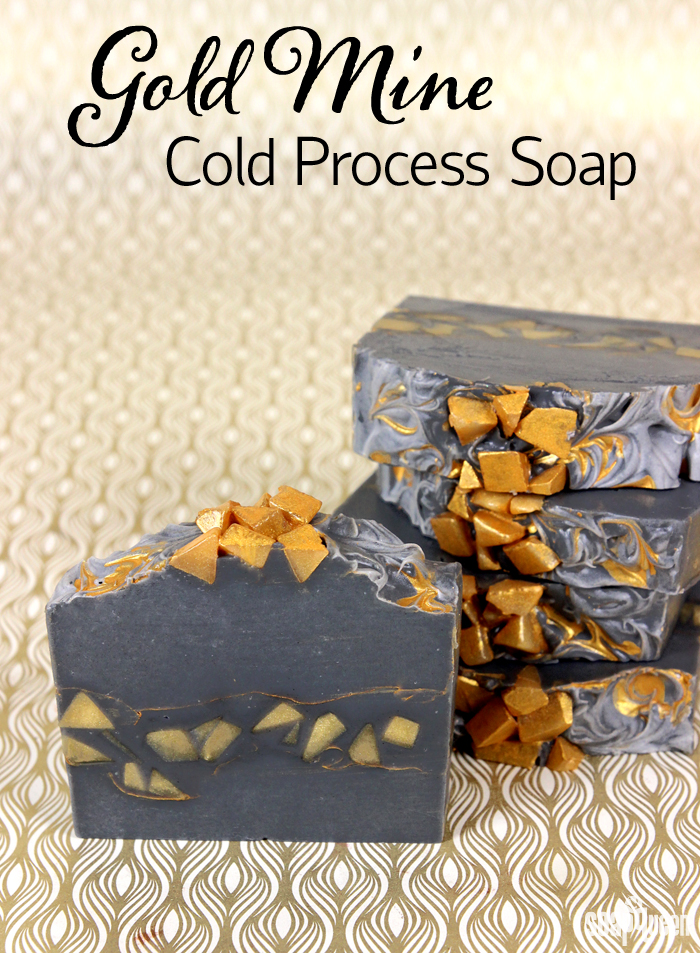 Gold mica is also a great addition to your handmade cosmetics. It can make a bright eye shadow, as seen in the Glamorous Gold Eye Shadow Quad Tutorial, or a warm lip color, as seen in the Beautiful Bronze Lip Tint Tutorial. Making your own cosmetics allows you to customize the perfect shades for your skin, and also allows you to choose exactly what goes into them. Learn more in the Handmade Cosmetics Roundup + Tips post.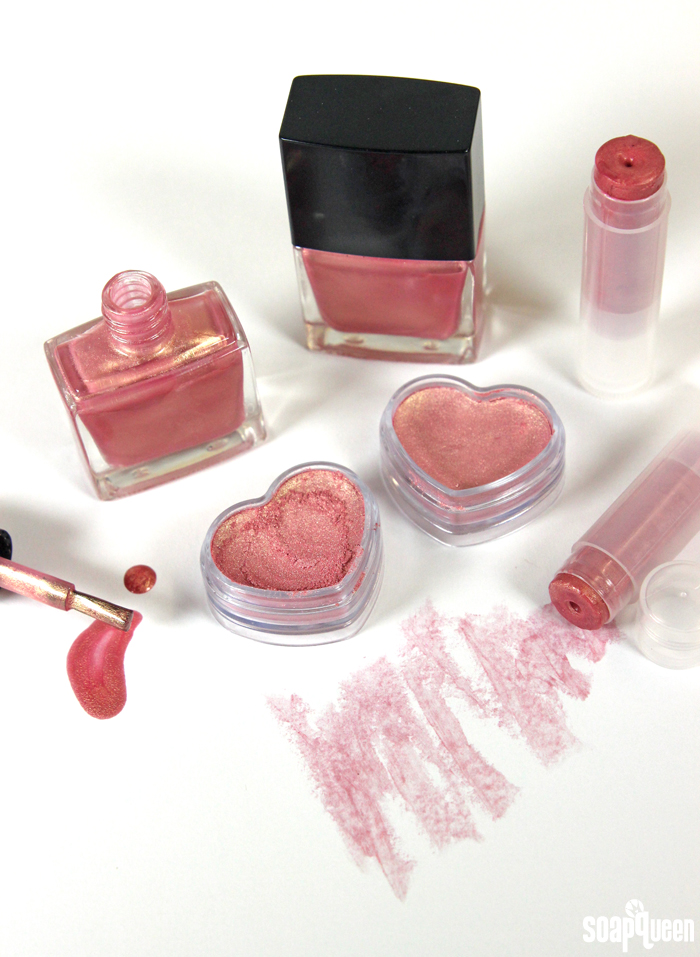 Friends, family and customers also love handmade makeup. When shipping your cosmetics or other products, there are several factors to consider. This includes what materials to use, how to wrap them and which shipping service to choose. Before shipping your products, it helps to research each option to find the best one for you. Learn more in the Beginner's Guide to Packing and Shipping Handmade Beauty Products.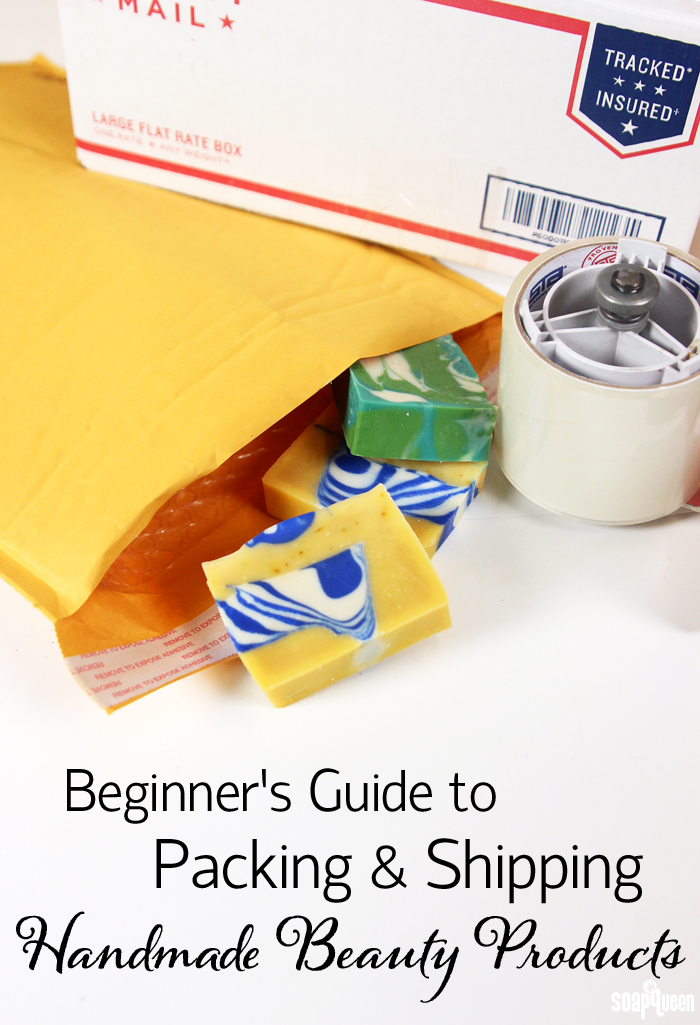 Crafting and packing is always better on a full stomach. The Gluten-Free Pumpkin Breakfast Bars are made with coconut flour, which gives them a firm texture and light coconut flavor. They also have bananas and a bit of agave syrup for a touch of sweetness. To add some texture, the bars are topped with walnuts. They're a guilt-free way to start the day.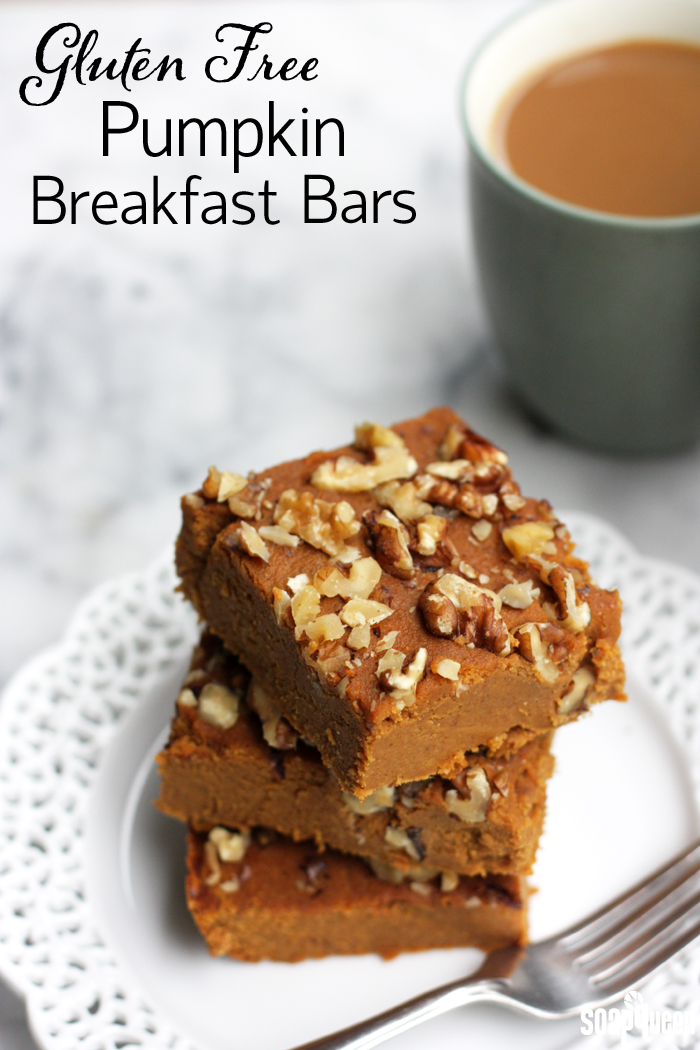 For more gold inspiration, you'll love this Mayan Gold Cold Process Soap by Tina with ME TIME Essentials Soap & Bath Bombs & Scrubs. Her gorgeous soap is this week's Facebook Photo of the Week.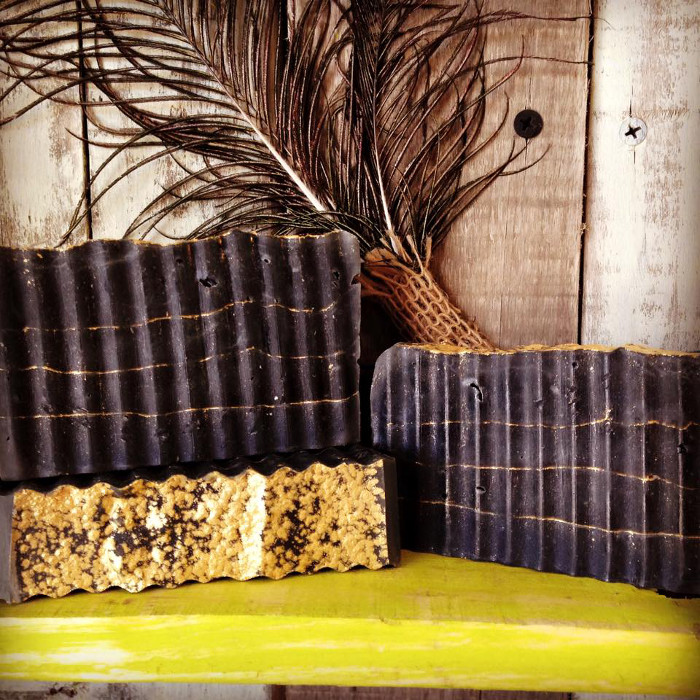 Tina's soap is colored with activated charcoal, which really makes the gold mica lines pop. For a spicy, woodsy smell, the soap is scented with with Mayan Gold Fragrance Oil. The gold on top adds another layer of gorgeous detail. The Goat Milk and Oatmeal Cold Process Soap Tutorial also features a gold mica line between creamy white and brown layers. The Spiced Copper Cold Process Soap features Copper Sparkle mica lines.
Find ME TIME Essentials Soap & Bath Bombs & Scrubs
On Facebook
This week's Instagram Photo of the Week features gorgeous colors and a unique design. The chakra soap by Crystal Bar Soap features several colors, layers and embeds. Each bar is creative and beautiful! See more of their stunning work on their Instagram page.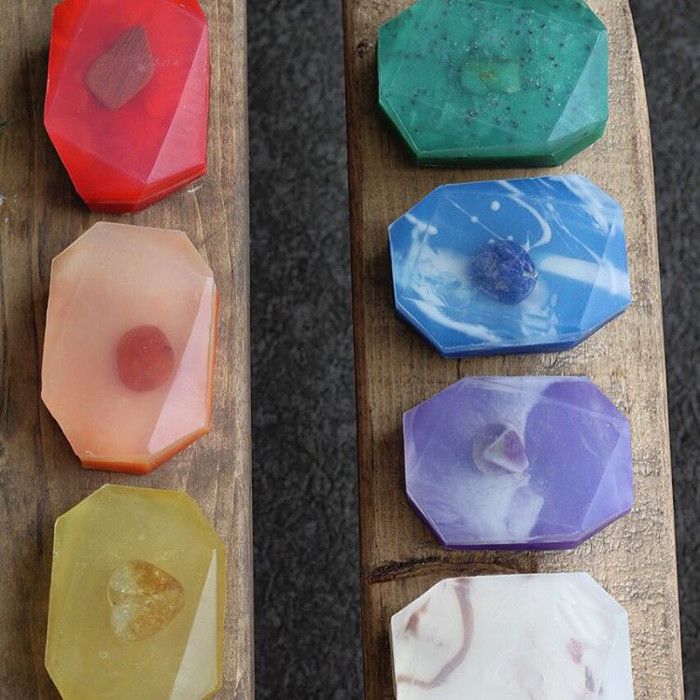 Post pictures of your crafty creations on the Facebook page each week for a chance to be featured on the Soap Queen blog and receive a sweet soapy package from Bramble Berry. Photos are chosen based on consensus from the Bramble Berry staff, so the best way to increase your chances of winning is to show us lots of photos!
To participate in the Instagram contest, hashtag your pictures with #soapshare. Each Friday, I will pick a photo on Instagram to be featured on the Bramble Berry Instagram account.
For those of you who have been featured on the blog, we now have an official "Featured on the Soap Queen" badge! You can include that badge on your website, blog, pictures, etc. To save the badge, click here. =)