This soap is perfect for anyone with a sweet tooth. With a delectable combination of one of our favorite fragrances Oatmeal, Milk and Honey, paired with Chocolate Espresso Cybilla, this soap is reminiscent of a delightfully sweet mocha. We used a mantra swirl technique to give the finished soap an elegant look, and I think it may even look a bit like fluffy foam or whipped cream (can you tell I'm craving coffee?).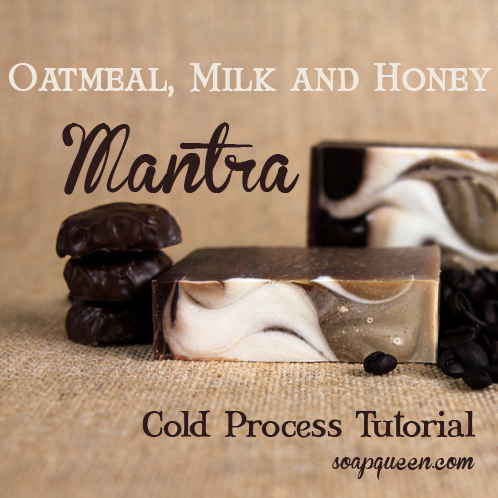 Recipe:
54 oz Lots of Lather Quick Mix
7.8 oz Sodium Hydroxide (Lye)
18 oz Distilled Water
1 oz Chocolate Espresso Cybilla Fragrance Oil
2.5 oz Oatmeal, Milk and Honey Fragrance Oil
3 Tablespoons Honey, divided
3.5 Tablespoons Oat Extract, divided
5# Wood Mold with Sliding Bottom
Silicone Liner for 5# Wood Loaf Mold
1 Condiment Squirt Bottle
Chopstick or Skewer

Click here to add everything you need for this project to your Bramble Berry shopping cart!
Psst...if you don't have the Lots of Lather Quick Mix handy, try the technique with this recipe of 25% Palm Oil, 30% Coconut Oil, 25% Canola Oil, 10% Sunflower Oil, 5% Castor Oil and 5% Shea Butter.
MOLD PREP: Create a faux divider in the loaf mold, following steps 1-4 as laid out in this tutorial. This time, instead of centering your faux divider, offset it to one side so that it is approximately 2 inches away from one edge of the mold.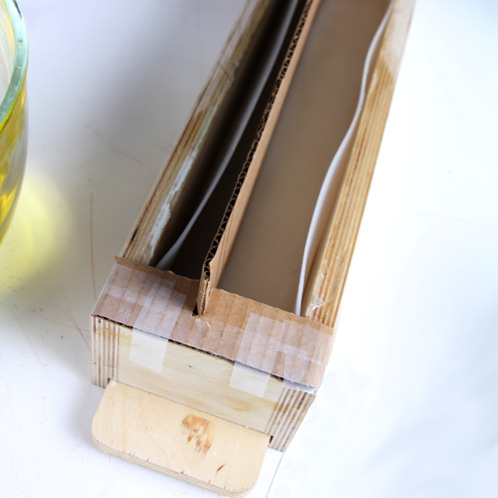 COLOR PREP: Disperse 1 teaspoon of Titanium Dioxide in 1 Tablespoon of Sunflower Oil (or any lightweight, liquid oil). Mix well with the help of a mini-mixer, but be sure to saturate the powdered pigment in the oil before turning on the mini-mixer or you'll end up with a messy puff of pigment! Put 2 teaspoons of dispersed Titanium Dioxide into the Condiment Squirt Bottle.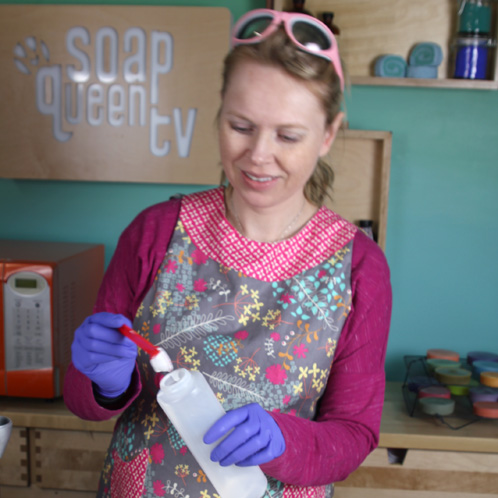 SAFETY PREP: Goggles on! Gloves on! Long sleeves, check! Make sure that kids, pets, and other distractions or tripping hazards are out of the house or otherwise occupied (read: out of your soaping space). Always soap in a well-ventilated area.
If you've never made Cold Process soap before, this is a great recipe for getting your feet wet! However, I still highly recommend checking out our FREE four part SoapQueen.tv series on Cold Process Soapmaking, especially the episode on lye safety. And if you'd rather do some reading, Bramble Berry carries a wide range of books on the topic, as well as digital downloads for that instant gratification factor.
ONE: Slowly and carefully add the lye to the water and gently stir until clear. Set aside to cool.
TWO: Heat up the entire container of Lots of Lather Quick Mix Oil and measure out 54 oz. Heating up the entire container is necessary in order to fully mix the Palm Oil in the recipe.
THREE: Once the oils and the lye water have cooled to 130 degrees or below (and ideally within 10 degrees of each other), slowly and carefully pour the lye water into the oils. I like to pour down the shaft of my stick blender to prevent air bubbles.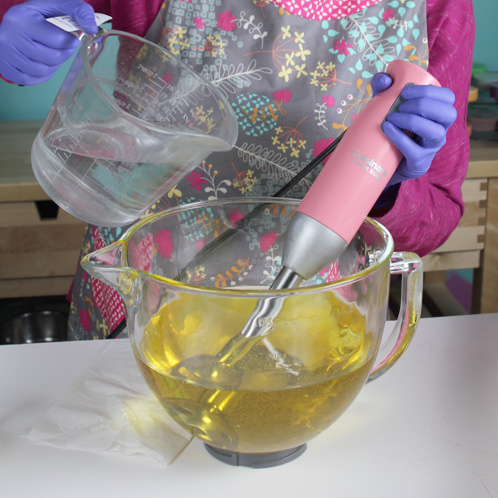 FOUR: Bring the soap batter to light trace. Pour some of the batter into the condiment bottle with the dispersed Titanium Dioxide, filling the bottle about 1/3 full. Replace the cap on the bottle, and with your (gloved) finger covering the tip, shake the bottle to mix up the soap batter and colorant. Release your finger with the tip pointing away from your face.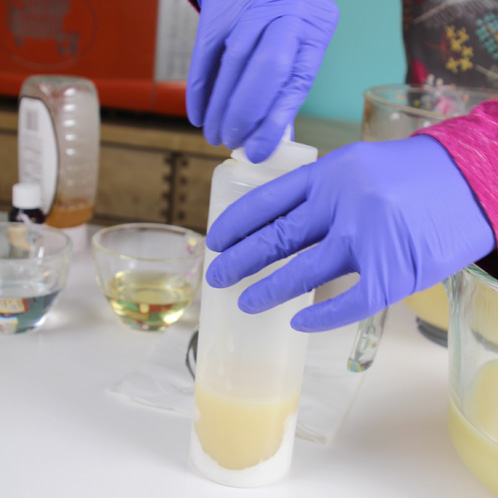 FIVE: Split off 3 cups of the remaining soap into a separate container, leaving about 7 cups in your original container. To the 3 cup batch, add 1.5 Tablespoons Oat Extract, 1 Tablespoon Honey, and 1/2 Tablespoon Dutch Cocoa Powder. To the 7 cup batch, add 2 Tablespoons Oat Extract and 2 Tablespoons of Honey. Mix both batches well using a whisk so not to accelerate trace.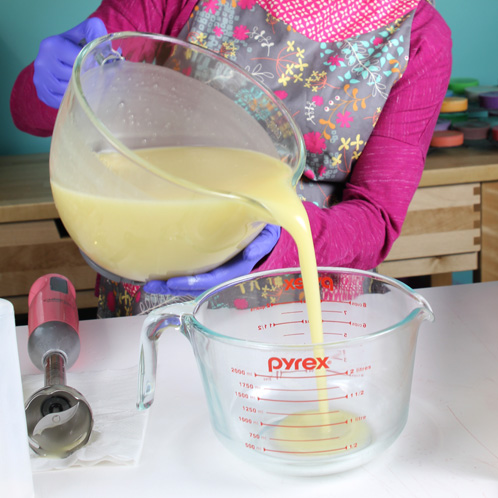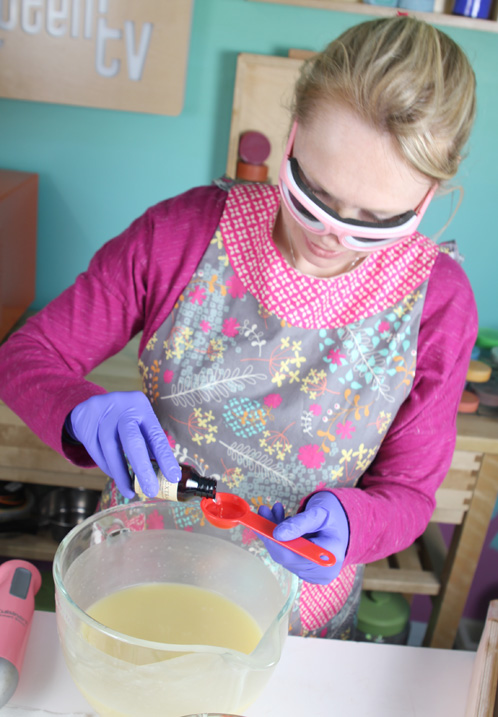 SIX: To the 7 cup batch, add the Oatmeal Milk and Honey fragrance oil and mix well. To the 3 cup batch, add the Chocolate Espresso Cybilla fragrance oil and mix well.
SEVEN: Time to harness that core strength! Pour both soap batches into the mold at the same time. Remove the faux divider from the mold.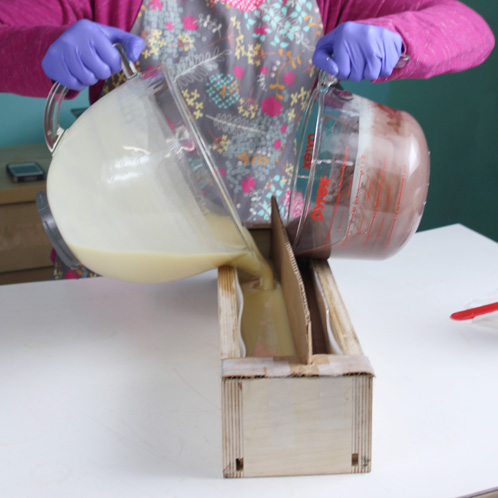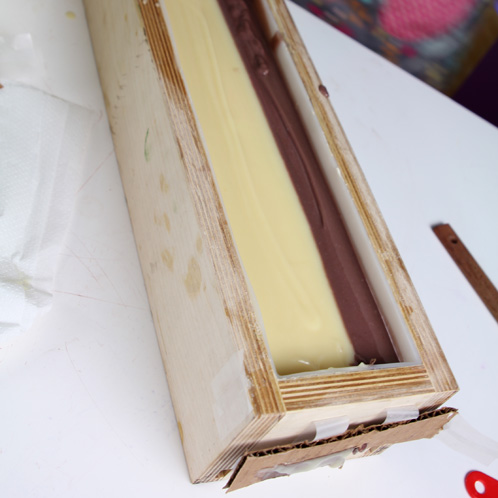 EIGHT: Put your finger over the tip of the condiment bottle and give it another good shake (pointing the tip away from your face when you remove your finger). Squeeze out a line of soap directly over the line created where the cocoa-colored soap and the uncolored soap meet. Swirl the soap in figure-eight pattern with the chopstick or skewer inserted all the way into the soap.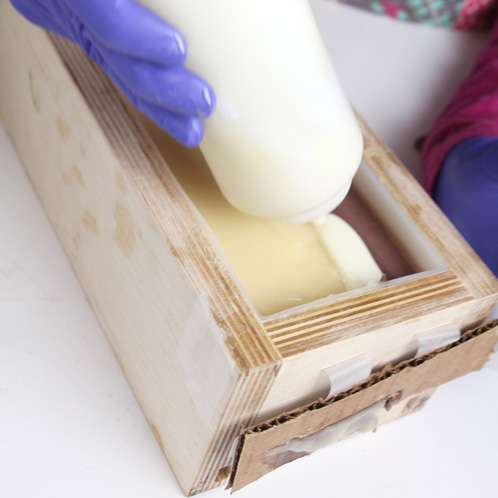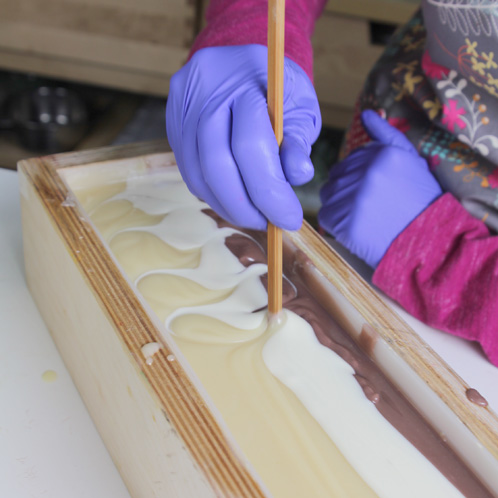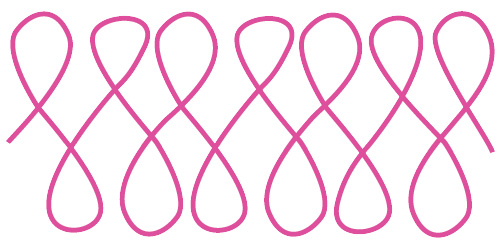 NINE: Spray the top of the soap with 91% Isopropyl Alcohol and cover and insulate for 24 hours. Allow to sit in the mold for 2-3 days. Unmold, cut and allow to cure for 4-6 weeks. Enjoy!