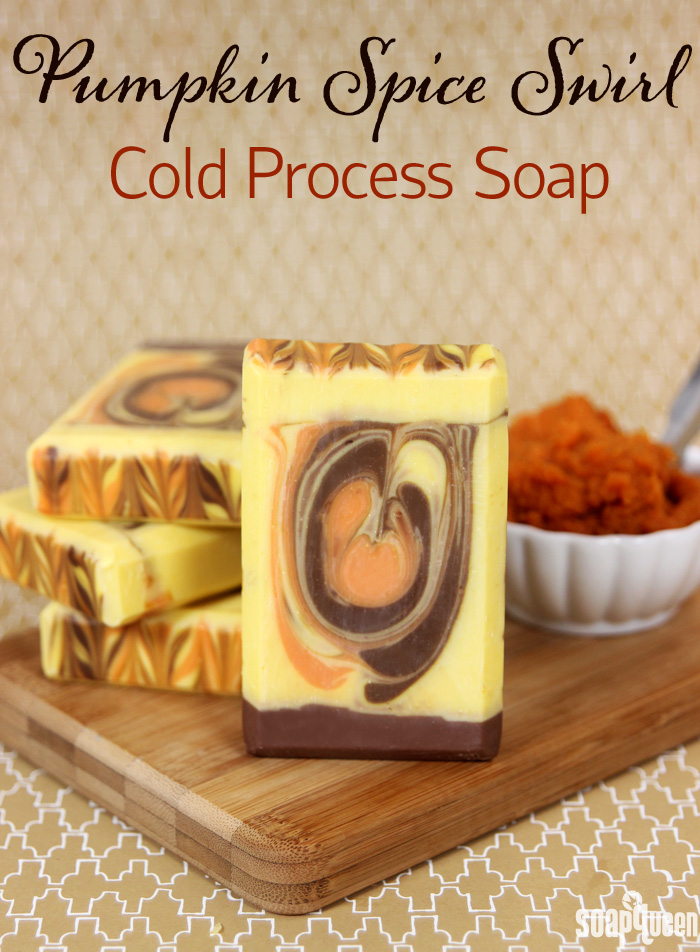 With fall right around the corner it's time to cook, bake and soap with everything pumpkin. This Pumpkin Spice Swirl Cold Process is made with real pumpkin puree, and scented with Pumpkin Spice Fragrance Oil for a classic fall scent. The swirl is created using the drop swirl technique; check out this Soap Queen TV video to see this swirl in action. We got lucky with this particular batch…the swirls ended up resembling pumpkins in the center!
To keep the soap from discoloring, the fragrance oil is only added to the dark brown portion of the soap. Read more about fragrance discoloration here. When adding water based additives like pumpkin puree, a water discount can be beneficial. This recipe contains a 15% water discount to compensate for the water in the puree. A water discount is optional, but it will help prevent glycerin rivers. It will also cut down on cure time because there is less water to evaporate.
Another thing to consider when working with additives is temperature. The pumpkin puree contains natural sugars which will increase the temperature of the soap. To prevent overheating, you may want to place the soap in the fridge for several hours (up to overnight) after pouring into the mold. I would not recommend insulating or promoting gel phase in this recipe. If you're looking for more pumpkin-centric recipes, check out the Pumpkin Puree Cold Process Soap and the Pumpkin Spice Latte Cold Process Soap.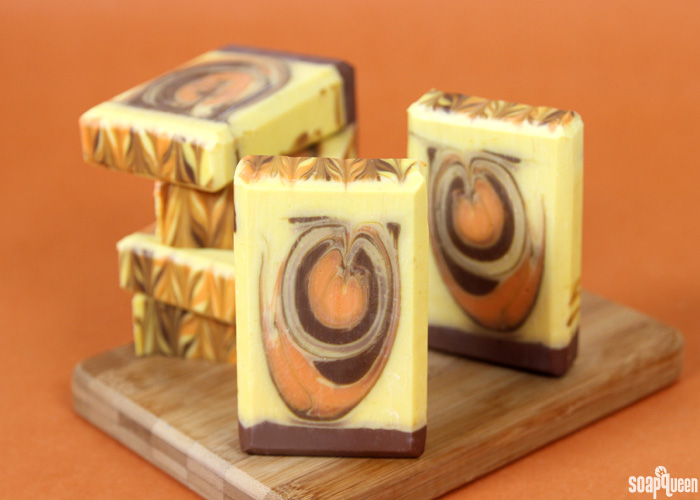 [Read more…]