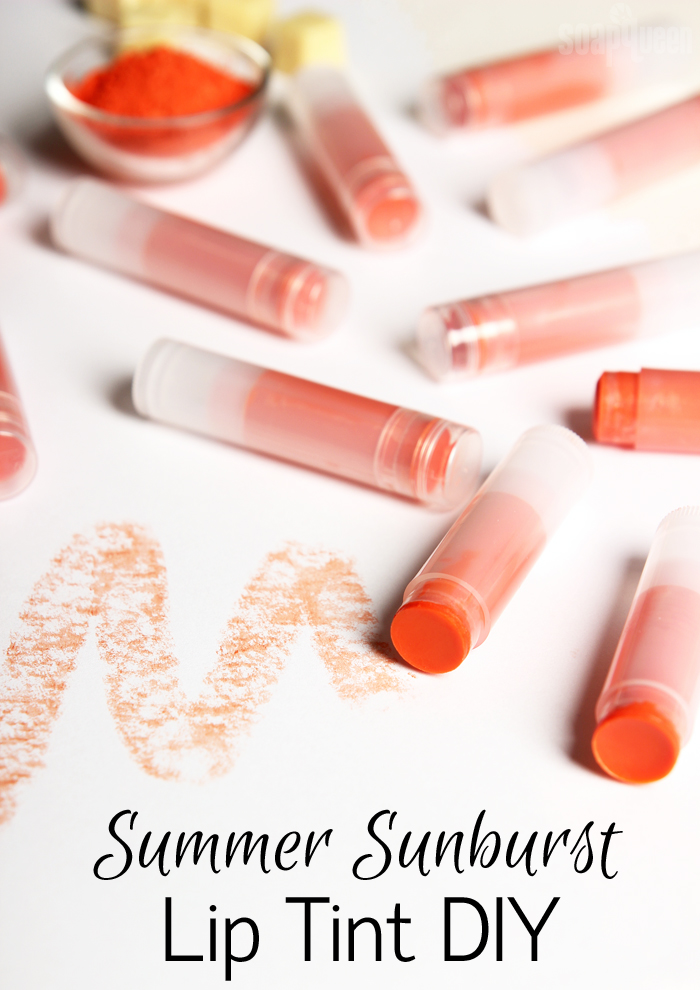 Orange lipstick has been popular for the past few years, especially during summer. It's a surprisingly flattering hue for a wide variety of skin tones. These lip tints are made with the vibrant Sunset Orange Mica. It gives a light orange tint that can be built up to a more vibrant color. Scroll down to see the swatches!
The tints are made with coconut oil, organic cocoa butter cubes, white beeswax and avocado oil. It's a firm texture that glides easily on the lips. I added Pineapple Flavor Oil for a light scent, and a touch of Lip Smacking Sweet Flavor Oil. The pineapple notes smell amazing combined with the chocolatey scent from the cocoa butter cubes.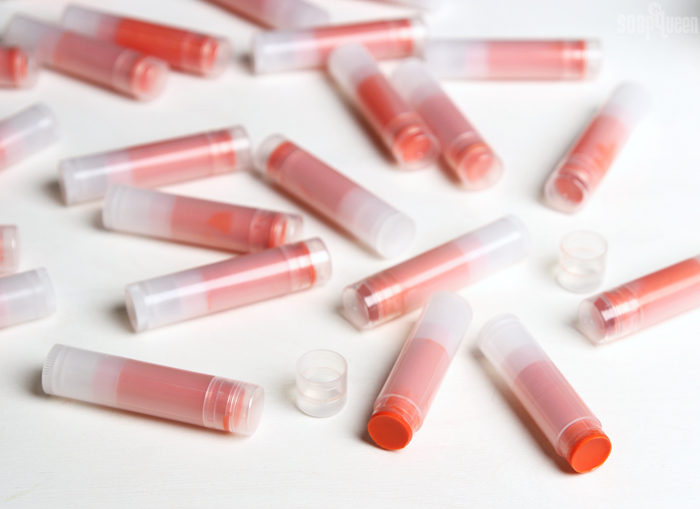 Below, you can see how the balm looks on several skin tones. This swatch was built up a few times for a more vibrant color. If you prefer a softer color, you can use a lighter application. I used the Lip Balm Pouring Tray in this tutorial because the recipe creates a lot of balm. Rather than pouring the mixture into each tube one by one, the Lip Balm Pouring Tray makes it easy to fill up plenty of tubes at a time. You can see the tray in action in this Making Lip Balm video.