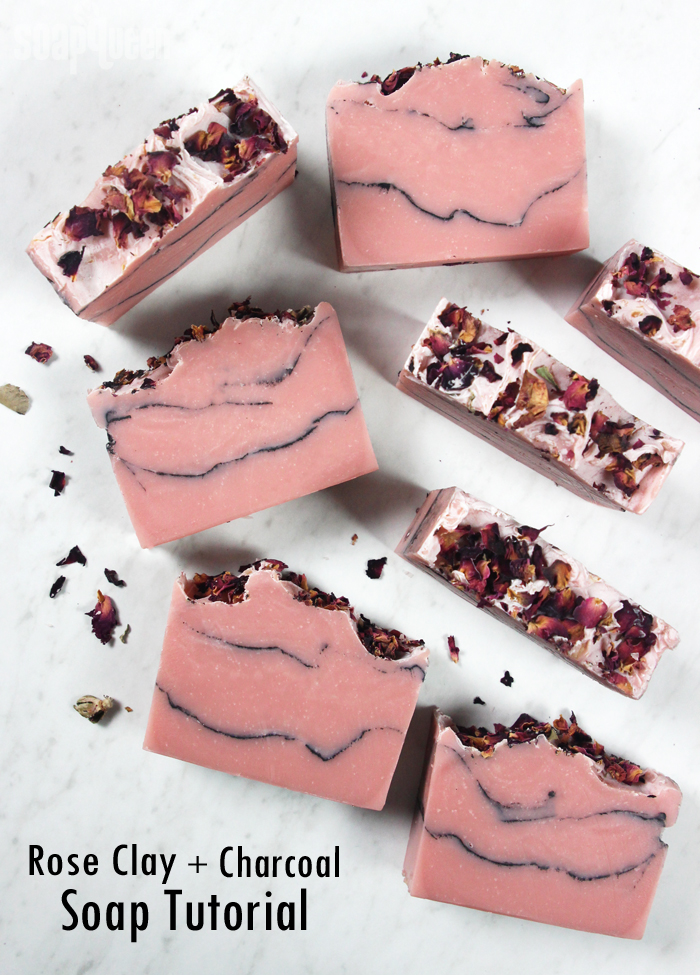 After the holidays, I always feel the need for a bit of detoxing and rejuvenation. That desire to hit the reset button inspired this soap recipe, which contains rose clay and charcoal. Both are known for their oil-absorbing properties. Charcoal in particular binds to dirt and oil in the skin, bringing them to the surface. In these bars, charcoal is sprinkled in between layers to create rustic-looking stripes.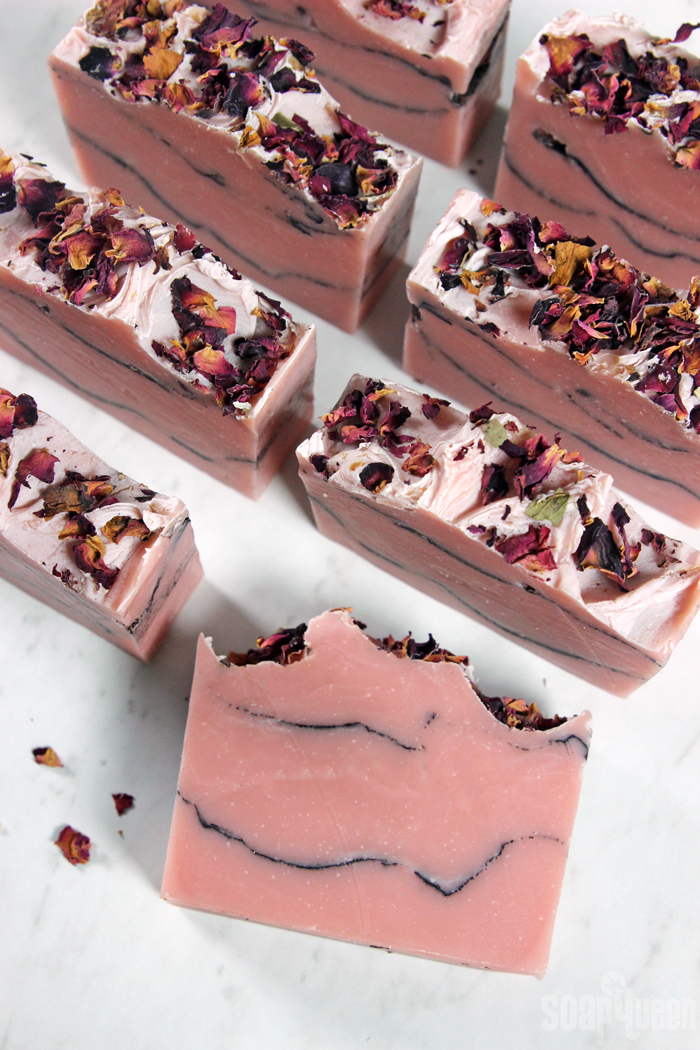 The rose clay in this recipe is dispersed in distilled water rather than oil to help compensate for the absorption properties. Learn more about working with clays in your products. The clay, along with Rosehip Jasmine Fragrance Oil, will cause the trace to become thick rather quickly. For this design that's totally okay. These bars are meant to have a natural and rustic look to them, so you don't need to worry about the layers being straight or the top being smooth. These bars really play up the thick texture!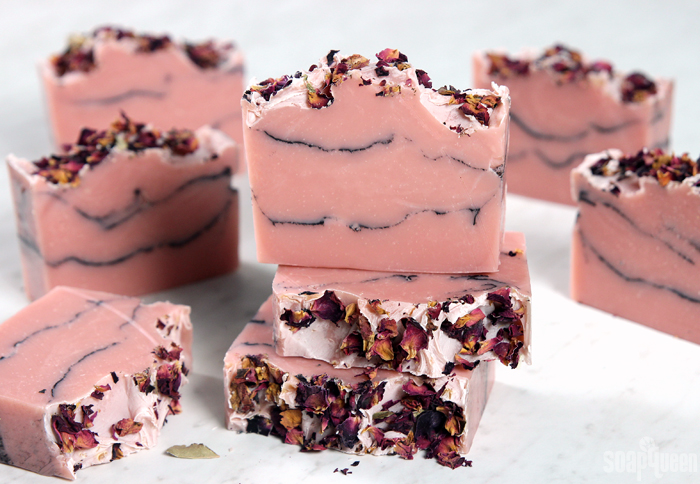 After a few washes, the rose petals will fall off. But, I think they are totally worth it – they really are the cherry on top! Of course if you want to skip them, feel free. When it's time to cut the bars, the rose petals can get caught under the knife and create drag marks. I threw caution to the wind and used the Multi-Bar Cutter. That created drag marks on about half the bars. But, I think they actually contribute to the "natural" look and feel. Depending on your preference, cut the bars on the side to avoid the drag marks, or embrace them by cutting straight down.