Yields:
About 5 pounds of soap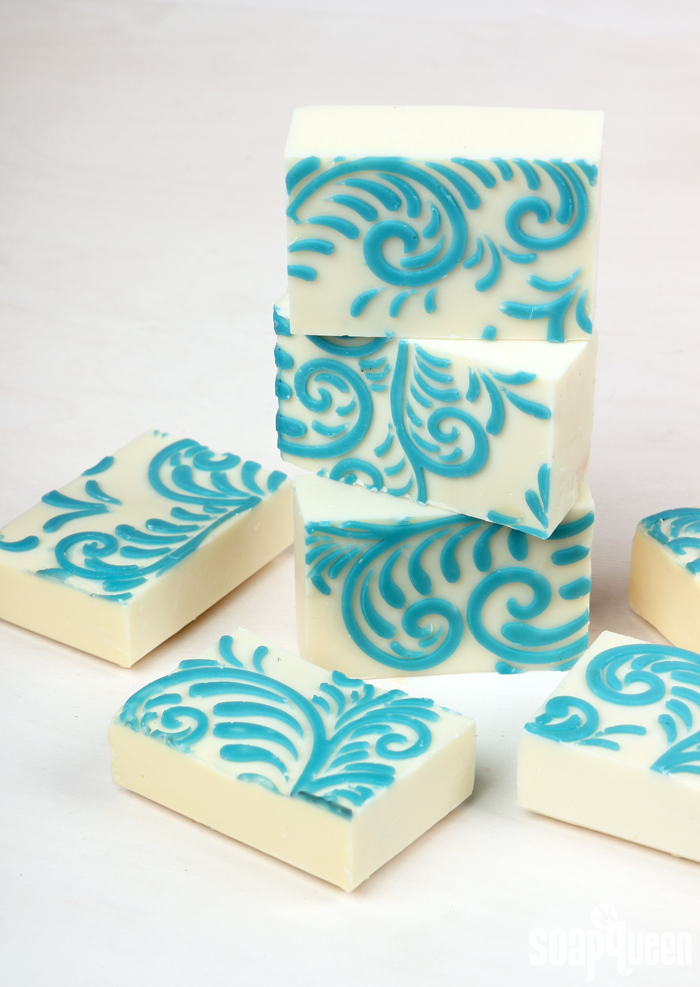 Silicone mats aren't just for baking! When placed at the bottom of a mold, they create gorgeous and intricate patterns on soap. In this tutorial, cold process soap is colored with Mermaid Mica and poured into the Butterflies and Feathers Impression Mat. White soap fragranced with White Magnolia Fragrance Oil is poured on top. After several days, peel away the mat from the soap to reveal a beautiful pattern on the top of the bars.
This project uses a mat that has a recessed pattern. When the mat is peeled away, it reveals a design that is raised. Some mats are opposite, with a pattern that is raised and leaves behind a recessed pattern. The type of mat you have will affect how you work with it, so keep that in mind. The Bamboo Mint Impression Soap Tutorial shows you how to work with a mat that has a raised pattern. I highly recommend using a triangle spatula or scraper tool for this project. The flat surface of these tools is perfect for scraping away the excess soap, making the silicone mat clean and the final design crisp.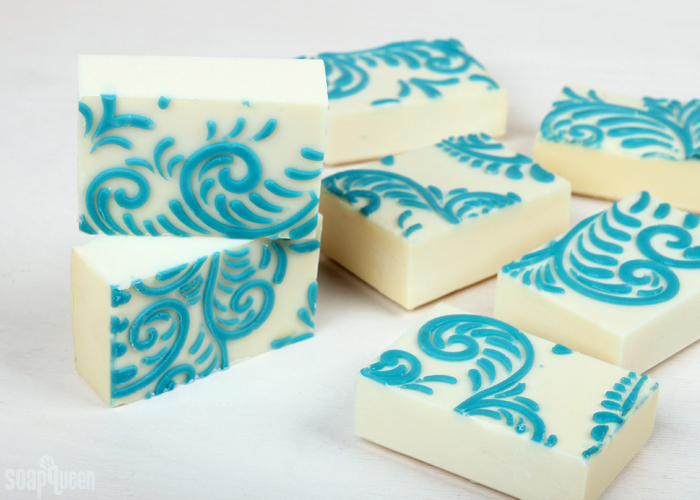 What You'll Need:
18 Bar Unfinished Birchwood Mold
Silicone Liner for 18 Bar Mold
Impression Mat – Butterflies and Feathers
54 oz. Lots of Lather Recipe Quick Mix
7.8 oz. Sodium Hydroxide Lye
17 oz. Distilled Water
3 oz. White Gardenia Fragrance Oil
Titanium Dioxide
Mermaid Mica
Optional: Triangle Spatula


Click here to add everything you need for this project to your Bramble Berry shopping cart!