The holidays will be here before you know it, so now is the time to start thinking of gifts. This week the blog was full of handmade gift ideas. The Melt and Pour Gem Soaps are a great option. They're easy to make and customize with your favorite colors and scents. Find more inspiration in the Holiday Project Ideas post.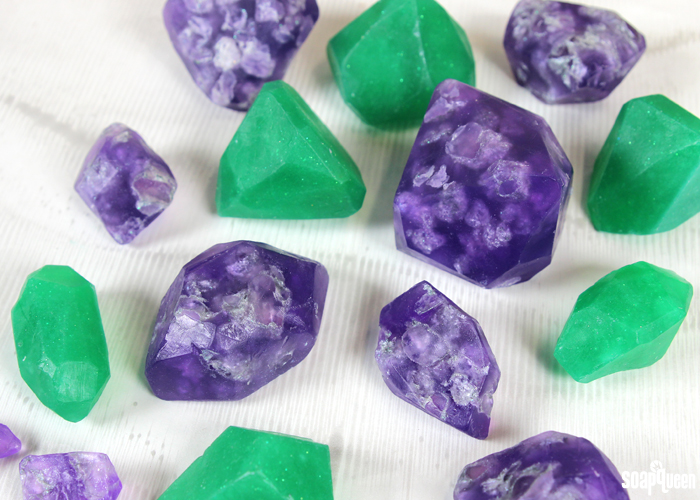 The Shimmering Snowflake Melt and Pour Soaps are another sparkly gift option. The details in the Snowflake 2 Mold are filled in with blue soap. Shimmery white soap is then poured on top. The bars are scented with, of course, Fresh Snow Fragrance Oil. Add them to your holiday gift sets or use them as a cute stocking stuffer. They would also make a fun project to make with family this season!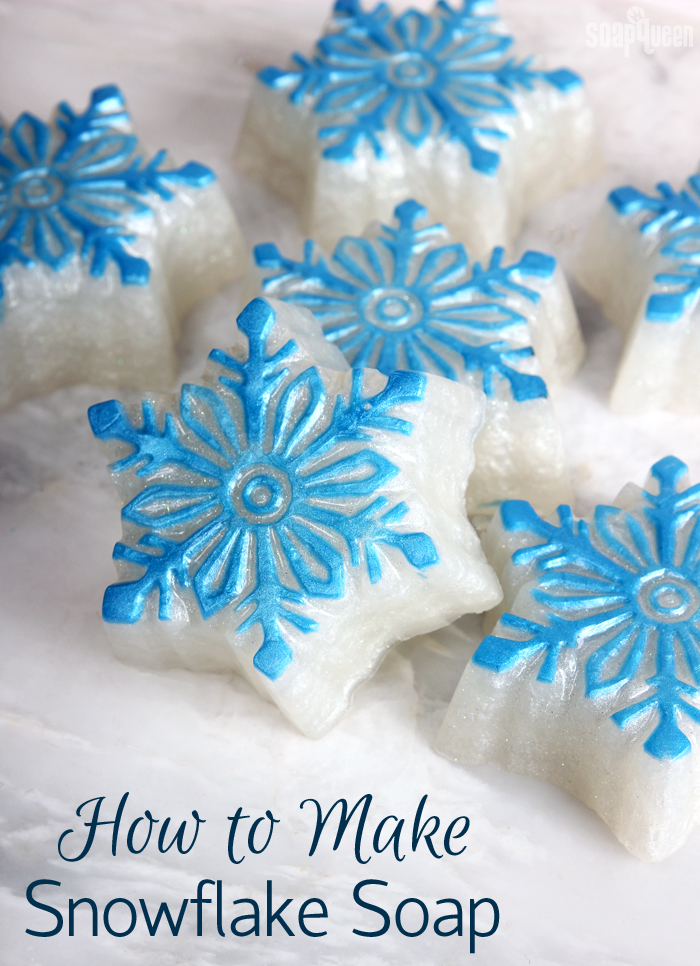 The Impression Mat Soap makes a great gift anytime of year. It's made by pouring blue soap into the Butterflies and Feathers Impression Mat. The extra soap is then scraped out and white soap scented with White Magnolia Fragrance Oil is carefully poured into the mold. The resulting bars have a beautiful and interesting design.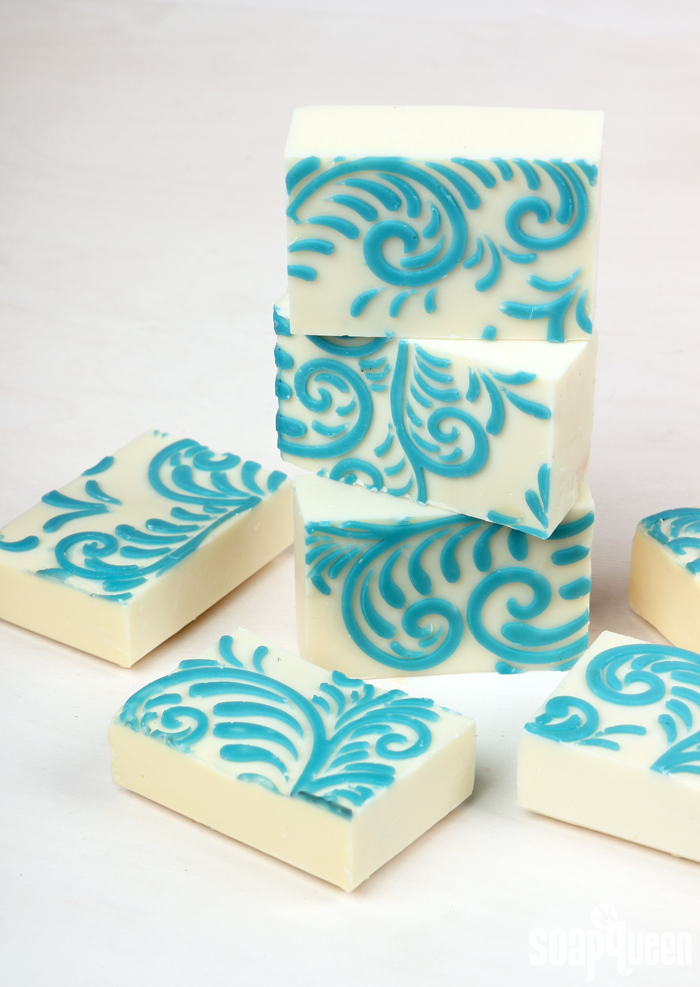 The holidays are also an important and busy time of year for small business owners. If you're just getting started selling handmade goods, you may be wondering if you need a business license or a trademark. It depends a lot on what's right for you and your business. Click through the Do I Need a Business License and a Trademark post to learn more.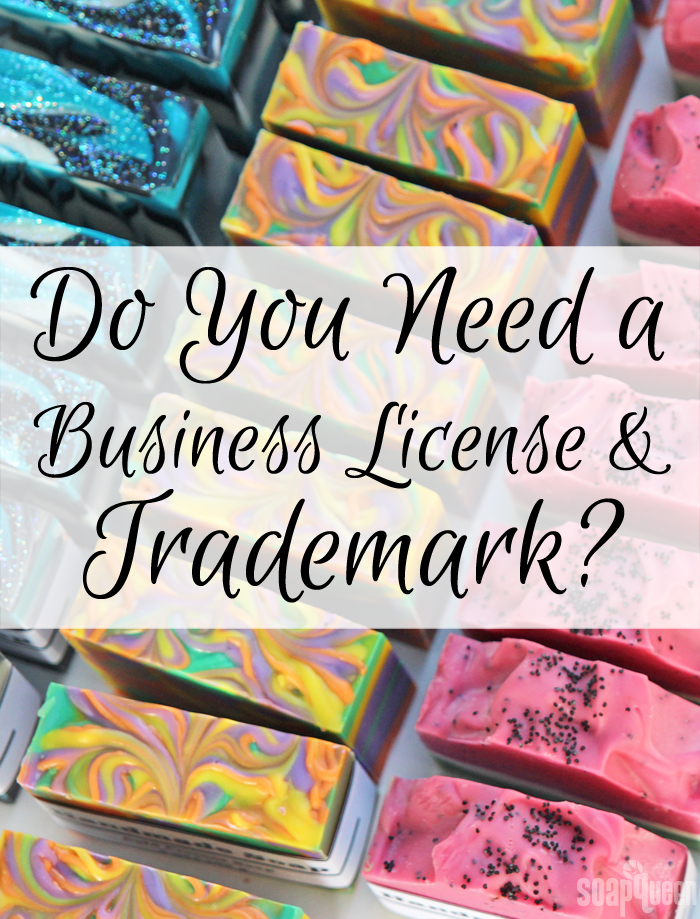 Another thing that can help increase sales are unique and eye-catching soap designs. This week's Facebook Photo of the Week by Jessica with Soul 6 Soaps definitely stands out. It's scented with Black Raspberry Vanilla Fragrance Oil.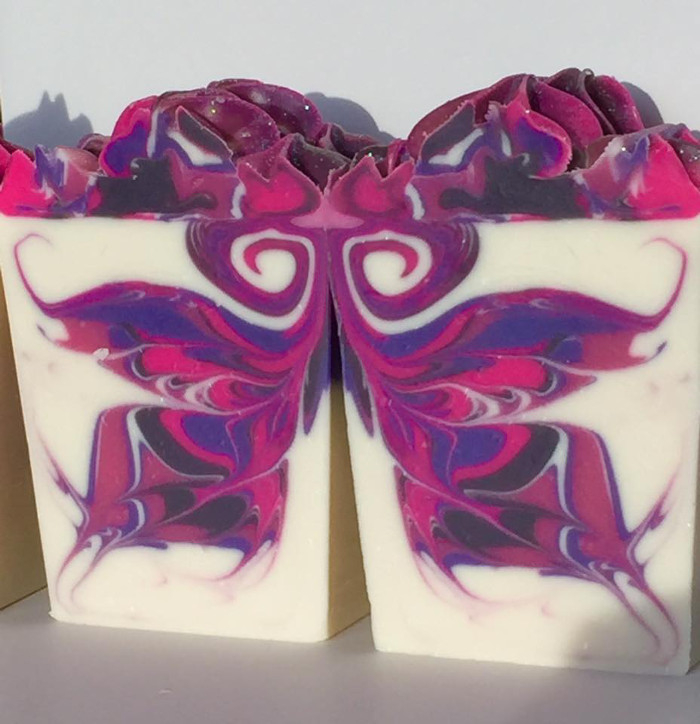 How perfect is Jessica's butterfly swirl? The wings are perfectly defined, and it even has cute antennas! The colors are vibrant and beautiful as well. To learn how to get the look, check out the Monarch Butterfly Cold Process Tutorial. The Sparkling Snowdrop Cold Process Tutorial uses a drop swirl and a butterfly swirl technique.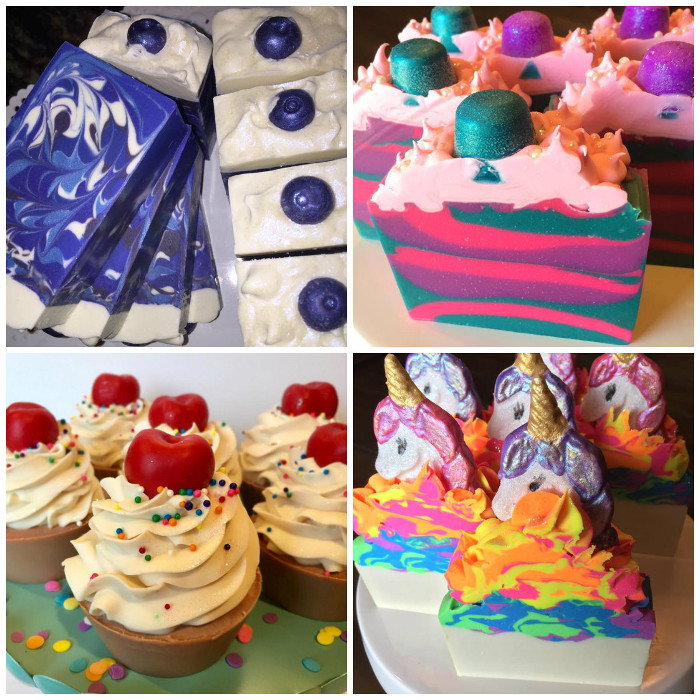 Above (clockwise, top left) are Jessica's blue swirl soap, layered soap, unicorn soap and soapy cupcakes. Her embeds add a lovely finishing touch to her bars. For more soap with fun toppers, check out the Sparkling Champagne Soap Cupcakes. The Funnel Pour Cold Process Soap is topped with cute bee embeds.
Find Soul 6 Soaps
On Facebook
This week's Instagram Photo of the Week by Olga features a stunning geometric design. It reminds me of sun rays. The stamp is perfect and crisp as well. To see more of her work, check out her Instagram page.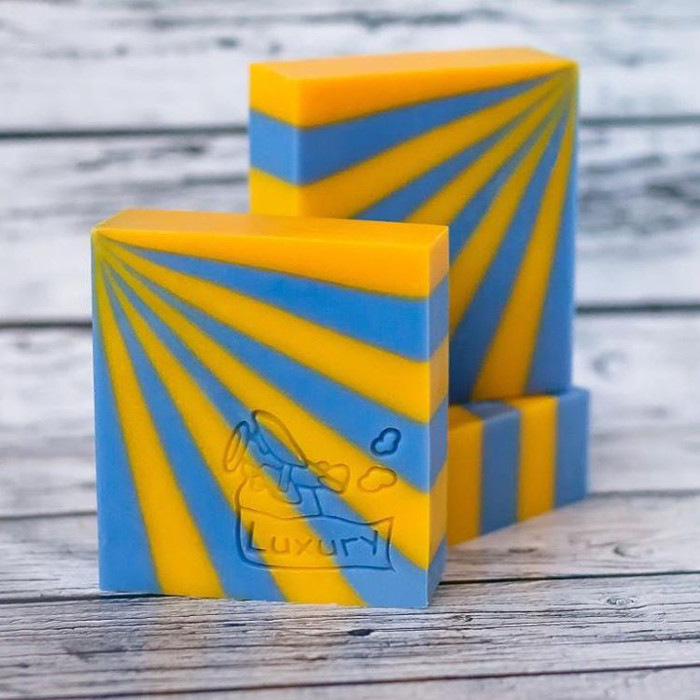 Post pictures of your crafty creations on the Facebook page each week for a chance to be featured on the Soap Queen blog and receive a sweet soapy package from Bramble Berry. Photos are chosen based on consensus from the Bramble Berry staff, so the best way to increase your chances of winning is to show us lots of photos!
To participate in the Instagram contest, hashtag your pictures with #soapshare. Each Friday, I will pick a photo on Instagram to be featured on the Bramble Berry Instagram account.
For those of you who have been featured on the blog, we now have an official "Featured on the Soap Queen" badge! You can include that badge on your website, blog, pictures, etc. To save the badge, click here. =)